'John Wick' Star Keanu Reeves Used to Be Terrified This 1 Movie Role Would Define His Entire Career
Whenever an actor lands that big breakthrough role, it's common to worry about typecasting. After all, few actors are content playing the same kinds of roles over and over again. So Keanu Reeves was perhaps justified in worrying about his future career after an early hit nearly defined him. Although the actor persevered, here's the role he was once terrified of.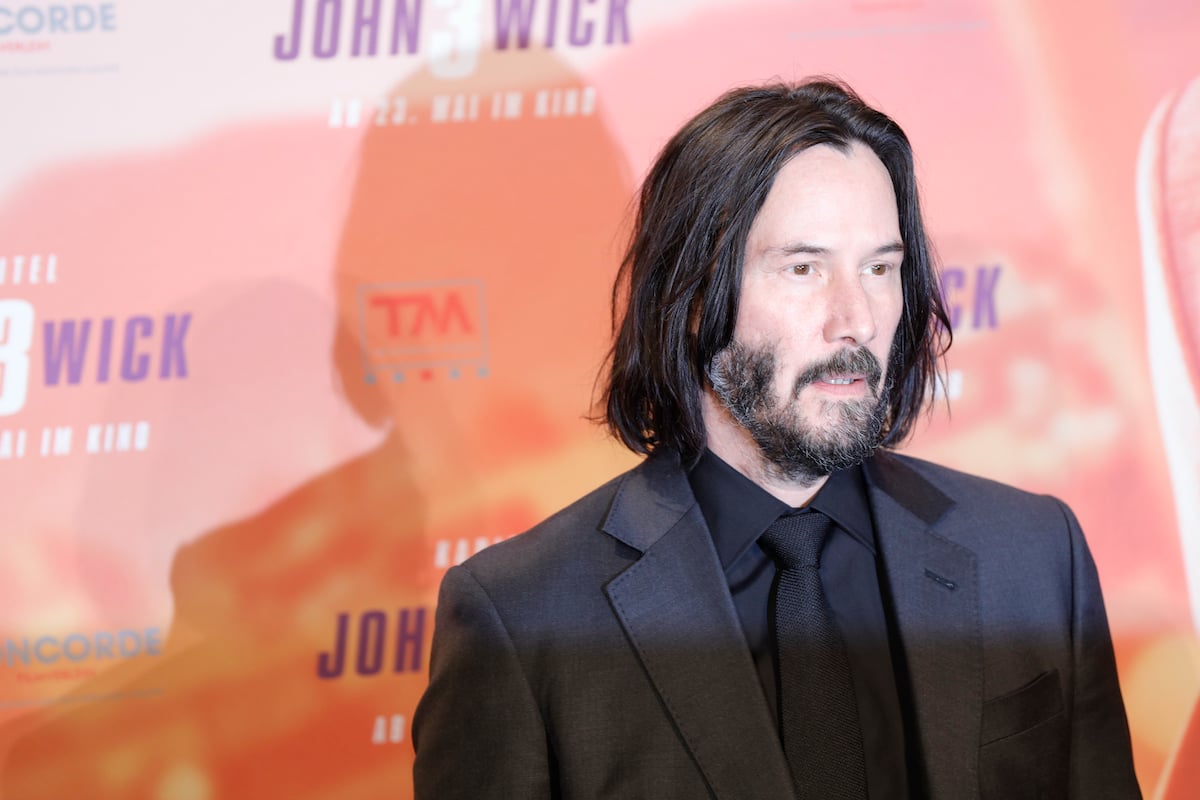 Keanu Reeves had early success with the 'Bill and Ted' movies
Following his big-screen debut in 1986's Youngblood, Reeves landed several high-profile projects. He appeared opposite Crispin Glover and future Speed co-star Dennis Hopper in the drama River's Edge. Then in 1988, he had a supporting role in the Oscar-winning period drama Dangerous Liaisons starring Glenn Close, John Malkovich, and Michelle Pfeiffer.
But it was a scrappy time-travel comedy that really kickstarted his career. 1989's Bill and Ted's Excellent Adventure became a bit of a cultural phenomenon. The movie launched an entire franchise, including sequels, an animated series, a live-action TV series, comics, video games, and theme park attraction. Yet, all this success made Reeves worry about his future.
RELATED: Here's What Keanu Reeves Was Doing Before He Broke Into Movies
The actor once feared the time-travel comedy would haunt him
In fact, the Bill and Ted star worried his role as Ted "Theodore" Logan would prevent him from trying other things. In the early 1990s, Reeves pointedly tried to escape the slacker dude image of the Bill and Ted movies. He made Point Break with Patrick Swayze, adopted an infamous English accent for Bram Stoker's Dracula, and even took on Shakespeare.
"I used to have nightmares that they would put 'He played Ted' on my tombstone," Reeves reportedly said. Those early efforts did see the actor struggle to escape the shadow of Bill and Ted. But his career turned a corner with 1994's Speed, which established Reeves as a legitimate action star. Subsequent hits like The Devil's Advocate and The Matrix also helped.
RELATED:
'Bill and Ted 4': Will Keanu Reeves and Alex Winter Reunite Wyld Stallyns for Another Excellent Adventure?
'Bill and Ted Face the Music' proved Keanu Reeves moved past that fear
If there was any lingering doubt Reeves hadn't put his fear to rest, he cleared it away for good in 2020. The actor reunited with co-star Alex Winter for Bill and Ted Face the Music, the third and presumably final installment of the franchise. Coming nearly 30 years after Bill and Ted's Bogus Journey, the film picks up in real time as a middle-aged Bill and Ted race to save the world.
Of course, Reeves has since found two more iconic franchise roles to replace Bill and Ted. In 2003, he starred in two sequels to The Matrix. And he'll return for the untitled fourth film, due out in 2021. And the John Wick series has arguably become Reeves' new signature work From 2014 to 2019, he played the "retired" assassin three times, with two more on the way.