Is Keanu Reeves a Bad Actor? A Closer Look at the 'John Wick' and 'The Matrix' Star
Keanu Reeves is known for a few things. First and foremost, the actor's action-heavy filmography earned him a reputation as one of Hollywood's biggest action stars. And Reeves is also known for his gracious, humble interactions with fans. One thing he's not as famous for? His acting ability. But is Reeves actually a bad actor, as some claim? Let's take a closer look.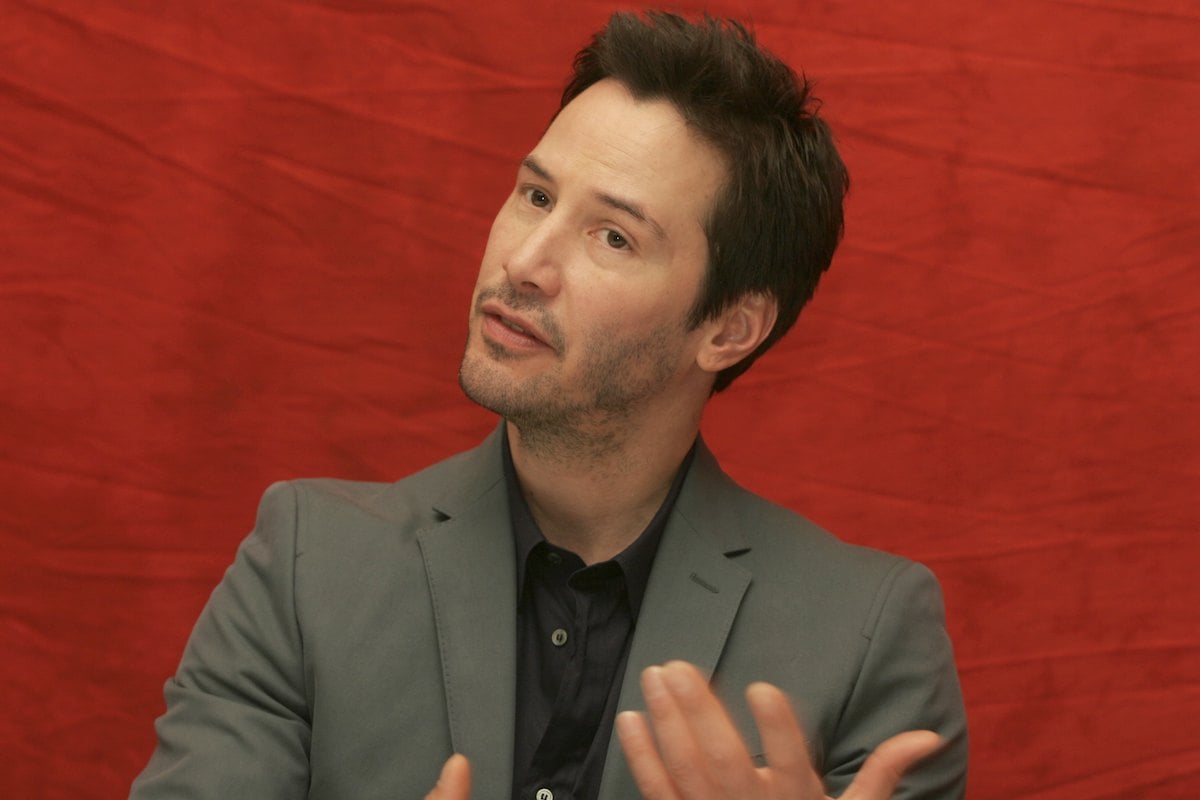 Some of Keanu Reeves' movies are the most successful of all time
When most fans think of Reeves, they probably consider his action and sci-fi movies. These include such hits as Speed, Point Break, and The Matrix and John Wick series. In fact, these movies account for most of Reeves' biggest hits. But the actor has tapped into just about every genre, from romantic drama (The Lake House) to comedy (the Bill and Ted trilogy).
Even his highest-grossing movie so far is a lighter one. In 2019's Toy Story 4, Reeves lends his voice to a toy named Duke Caboom, "Canada's greatest stuntman." Even a cursory glance at the actor's filmography reveals he could be a lot more than the one-note actor critics accuse him to be. That being said, it's time to tackle the big question of Reeves' acting ability.
But is the star of 'Speed' and 'Bill and Ted' actually a bad actor?
As much as fans love Reeves' action movies, he has undeniably given some questionable performances. The most prominent of these is Bram Stoker's Dracula, in which Reeves attempts a British accent to disastrous results. But is his less-than-stellar work there solely the actor's fault? Or does it have more to do with a poor fit between the role and the actor cast to play it?
While Reeves might not have as much range as some actors, he does have a ton of charisma on screen and off. And as fans have seen, Reeves is able to bring ample emotional weight to the right roles. But much like so many other A-list stars, he needs to work within his skill set. If his modern sensibility is applied to a period piece, however, it just doesn't mesh well.
Keanu Reeves will return as Neo in 2021's 'The Matrix 4'
Take, for instance, the world-weariness and unbridled rage Reeves brings to the role of John Wick. The first film — released in 2014 — resonated with audiences not only thanks to its high-octane action but because it was a perfect match for the then-50-year-old Reeves. And so a franchise was born, one that gets sharper and more sophisticated with each installment.
Likewise, Reeves' most famous role in The Matrix channels his otherworldly screen presence into the character. As the computer hacker who discovers he's the savior of humanity, Reeves brings the Wachowskis' movie to life in a way only he could. It's no wonder then that Neo remains such an iconic character, one the actor will reprise for the upcoming The Matrix 4.
So is Reeves a bad actor? Not really. It's more accurate to call him a limited actor. Put him in the wrong film, and he's bound to stand out in a negative way. However, when Reeves finds a part that plays to his strengths, audiences can't seem to resist.