Johnny 'Bananas' Devenanzio Is Making Fun of Himself for Being 1 of the Oldest 'Challenge' Players
We've been keeping up with MTV's The Challenge for years, and Johnny "Bananas" Devenanzio has been on the show for over a decade. He's won multiple seasons and is still in the running for the $1 million prize on Total Madness. And many consider him to be the greatest Challenge player in history.
Devenanzio recently had a birthday — and he's getting close to 40 years old. Now, he's the one making fun of his age instead of the other contestants. Here's what he's saying.
Johnny 'Bananas' Devenanzio will continue to compete on 'The Challenge' until he can't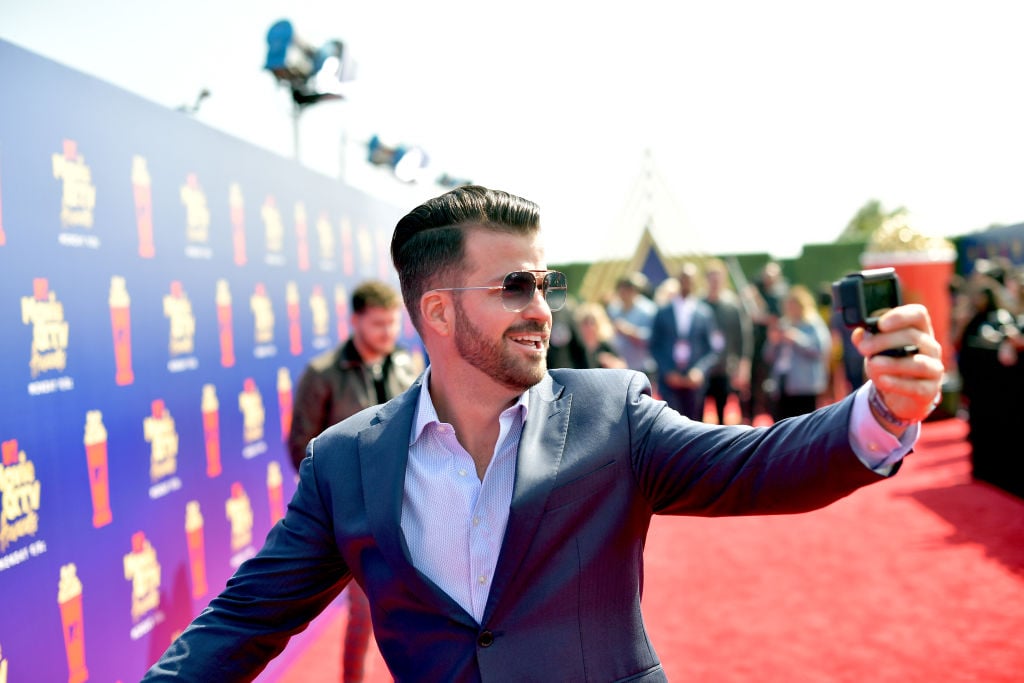 Devenanzio adores The Challenge, as it's one of the many shows that has helped launch him to reality TV stardom. While many of his fellow competitors make fun of him for remaining on the show as he approaches 40, he's made it clear he doesn't plan on quitting anytime soon.
"I know this sounds cliche, but age is just a number," Devenanzio told Rolling Stone back in 2019. "Tom Brady is in the Super Bowl and he's 41. I might not have one left in me, but I might have eight left in me. … I'm going to continue doing Challenges until MTV says no more, my body says no more or my mom says no more. But my mom loves The Challenge."
Devenanzio's father isn't too keen on him being a reality TV star, though. "Until three years ago he was still trying to get me to join the Army," Devenanzio added. "I'm like, 'Dad, I don't think they'll let me join anymore. Can you move on?'"
He just celebrated his 38th birthday
RELATED: Johnny 'Bananas' Devenanzio Told Girlfriend Morgan Willett Their Romance Would Never Work If She Did 'The Challenge'
Devenanzio recently celebrated his 38th birthday, and he's sharing his celebrations on Instagram.
"Every Banana needs a good bunch," he captioned a video on his Instagram. "Thank you to all of my friends, family, and loved ones who participated in making my 38 special." As for the video, it's a 15-minute compilation of Devenanzio's friends, some of whom are from The Challenge, wishing him an amazing day.
His girlfriend, Morgan Willett, also commented on the post — and it seems it may have been her idea to create the video. "Not sure how I'm going to be able to outdo this birthday gift next year… We ❤️ you!" she added.
Willett created her own Instagram tribute to Devenanzio as well. "Happy birthday to my favorite guy in the whole and the biggest pain in my 🍑," she wrote. "Thanks for always putting up with my selfies & stealing my matching workout sets."
He's making fun of himself for his age
While many contestants have made fun of Devenanzio for still competing on The Challenge alongside 20-something-year-olds, he also has a sense of humor about it. On June 21, he posted a photo of himself holding two balloons showing off the number "92."
"Grow old, but never grow up," he captioned the post. Thanks to ALL of you for the birthday wishes, and for making today special … I don't feel a day over 91."
Devenanzio continued poking fun at his birthday on Twitter, too. He retweeted Challenge co-star Ashley Mitchell's birthday tweet that read, "Happy birthday grandpa!!!" The two notoriously hated each other on Total Madness, but the tweet seemed like it was all in good fun. And he also retweeted another friend who called him an "old #GOAT."
We're glad Devenanzio seems to have had a great birthday — and we're even happier he'll seemingly continue on with The Challenge no matter what age he is. Keep on keeping on, Bananas!
Check out Showbiz Cheat Sheet on Facebook!