Johnny 'Bananas' Devenanzio Thinks There's a Rivalry Brewing Between 2 'Challenge' Players: 'They Despise Each Other'
The Challenge: Total Madness is already unlike any other season of the show we've ever seen. While longtime competitor Johnny "Bananas" Devenanzio is back to try his hand at winning the big money, he made a shocking move by teaming up with his arch-nemesis, Wes Bergmann. And now, Devenanzio is giving all the inside scoop regarding what was really going on behind closed bunker doors.
According to Devenanzio, many of the players bonded in the house. But there are certainly new rivalries brewing as well. And he noted two particular players will likely go head to head in future seasons. Here's what he told the Challenge Mania podcast.
Johnny 'Bananas' Devenanzio put his past rivalry aside and became friends with Wes Bergmann
Devenanzio tried a new strategy on Total Madness he never attempted in the past — and that was teaming up with Bergmann. Bergmann and Devenanzio had a rivalry that spanned over nearly a decade of gameplay. While they're both known Challenge champs, they never once considered working together — until now.
"I think Wes and I both knew that us putting our beef aside and working together was probably the smartest thing for our games," Devenanzio explained to People. "However, we both have been, I think, burdened with unusually large egos. And putting our egos aside and trusting the other one was very difficult. On The Challenge, trust is d*mn near impossible."
While they went head to head in an elimination round (and Devenanzio came out on top), it seems the two have remained friends. And this seems to prove that even the longest rivalries can end.
Bergmann called out Jordan Wiseley for being rude to 'Challenge' competitors and camera crew
Bergmann and Devenanzio may have a newfound respect for each other — but such is not the case for Bergmann and Jordan Wiseley. Wiseley has won three Challenge seasons, and he's certainly one of the best physical and mental competitors the game has ever seen. But his attitude turns both fans and fellow contestants off. And Bergmann has spoken out about how rude Wiseley is to everyone on The Challenge.
"He is very athletic, he is very impressive in a lot of areas. I just like to take shots at him," Bergmann told the Bachelor Party podcast. And when prompted to answer why he likes to "take shots," Bergmann answered, "because he's so annoying."
Bergmann then continued on and corrected how he started. "Annoying's not the right word because he's not 'annoying,' let me rephrase," he began again. "He's an a**hole. To everyone. Like, everyone. Everyone on both sides of the camera. Everyone. And that's annoying." As for Wiseley's fiancée, Tori Deal, Bergmann said she's very pleasant.
Devenanzio thinks there's a rivalry brewing between Bergmann and Wiseley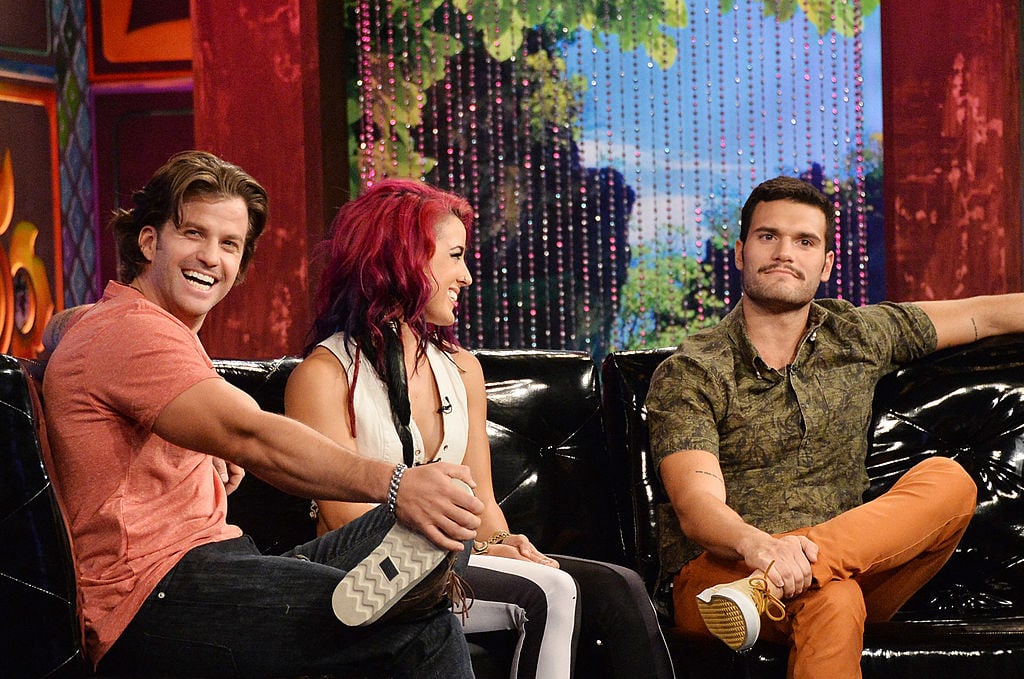 It's clear Bergmann isn't a fan of Wiseley, and we're sure Wiseley feels the same. As for Devenanzio, he was able to see some of the tension between these two in person. And he told the Challenge Mania podcast he expects Bergmann and Wiseley to continue on with a massive rivalry moving forward.
"I think Wes and Jordan … they both despise each other. They absolutely, deep down, despise each other," Devenanzio said. "And as much as they want to try and play it off, I think that one has the potential."
Devenanzio also spoke about why he didn't maintain an alliance with Wiseley on Total Madness — and it had to do with War of the Worlds 2. According to Devenanzio, he was working with Wiseley and deal that season. But the couple abandoned Devenanzio when they lost the power in the game. "They turned on me like that," Devenanzio told the podcast.
Are there any hard feelings between Devenanzio and Wiseley? We're not sure — but it looks like Devenanzio may continue to work with Bergmann in the future, which will surely throw a wrench in any plans with Wiseley.
Check out Showbiz Cheat Sheet on Facebook!