How Did Johnny Depp and Amber Heard Meet? The Trial Reveals First Movie Set Interactions
'The Rum Diary' actor Johnny Depp explained how he met Amber Heard. He revealed their interactions on the set of their movie.
Johnny Depp and Amber Heard are at the forefront of the entertainment conversation. They're both accomplished actors, but they aren't getting the type of positive attention that they would prefer. Depp revealed during the trial how he came to meet Heard and what their interactions were like on the movie set of The Rum Diary.
Johnny Depp and Amber Heard are involved in an intense trial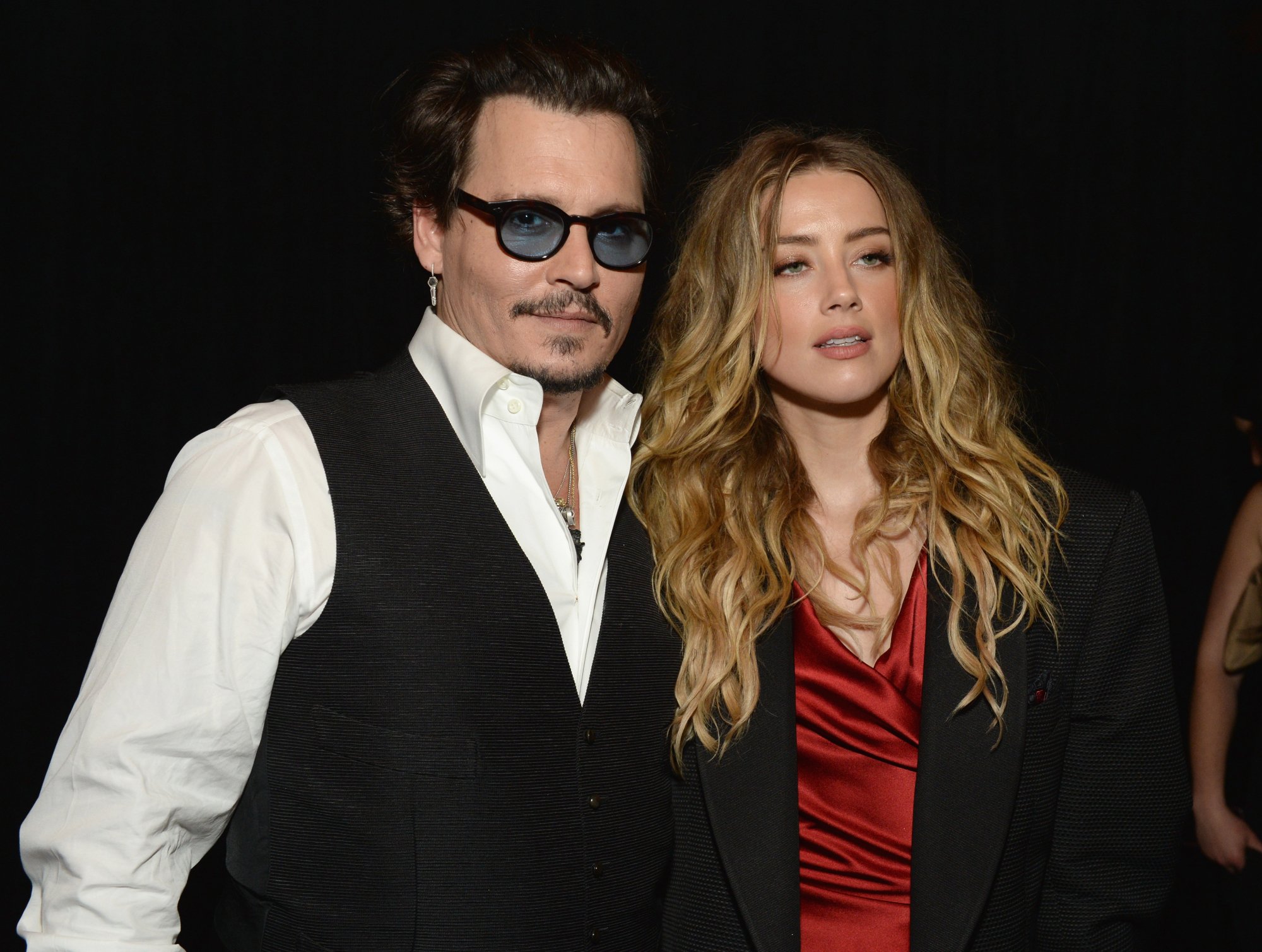 Depp and Heard's 2015 marriage only lasted less than two years. She filed for divorce in May 2016, but that was only the beginning. Heard followed the #MeToo movement and wrote an op-ed alleging that Depp abused her. The most recent lawsuit roots back to her article, as he's suing his ex-wife for defamation.
As a result of the op-ed, Depp's career took a serious hit. Mads Mikkelsen replaced him in Fantastic Beasts: The Secrets of Dumbledore as Gellert Grindelwald, which was only the beginning. Depp and Heard's relationship ultimately harmed both of their careers, but they have loyal followings that believe their star is innocent.
How did Johnny Depp and Amber Heard meet?
The Law&Crime Network YouTube channel posted a segment from the Depp and Heard trial, where he explained how he met his now ex-wife. The story goes back to 2008, when Depp helped journalist and author Hunter Thomas go through his manuscripts. There, Depp found The Rum Diary, and the pair decided to make a movie adaptation.
Unfortunately, Thomas died, but Depp knew exactly where the author wanted to take the story for the silver screen, so he proceeded with the project. He brought writer/director Bruce Robinson out of his 27-year retirement to write the screenplay and direct the movie.
Depp and Robinson moved forward with the audition process, where they used Thompson's ideas of how he wanted the characters to be on-screen. The actor explained that they didn't only audition well-known names for the part of Chenault, but also up-and-coming stars.
"One of the things that Hunter was very against was 'stunt casting,' that is to say put a bunch of very famous people in a movie and we'll let them go and hope for the money in the end," Depp explained.
Robinson approached Depp with Heard, who the filmmaker auditioned five times prior. However, he wasn't so sure that she'd be the best fit, so he wanted the actor's opinion on the matter. Depp agreed to meet Heard.
"He wasn't sure about her capabilities as an actress with regard to the film, the character, and taking direction," Depp said. "So, he asked me if I would read with her for the film. I had already met a number of actresses and so what I said to Mr. Robinson, 'Bruce, if you've auditioned her five times, you've seen the best and the worst, I suppose."
Depp decided to meet with Heard to see her behavior and how she reacts in the moment. They continued with this meeting in the actor's office, but it was clear that she was right for the part.
"I took one look at her, and I thought, 'Yeah, that's the Chenault that Hunter wants,'" Depp recalled. "'That's the one.' I just thought, 'She could definitely kill me. That's what Hunter wants.'"
Depp described her as "sweet as pie, pleasant, intelligent, literate, very good taste." However, he discussed his reservations about her ability to pull off the role. As a result, he recommended her films, such as To Have and Have Not, to learn the importance of "stillness."
The actor explains his interactions with Amber Heard on the set of 'The Rum Diary'
The next question explored Depp's interactions with Heard on the set of The Rum Diary. He recalled that they had "mostly very few interactions." Even when Depp wasn't in a scene, he was around the set because he was one of the producers of the movie.
Depp further described the interaction of working with Heard on a scene in a nightclub. The sequence features her drunkenly dancing with a local man, who is also drunk. Other men close in on her, which is when the screenplay required nudity from Heard. However, the actor wanted to make sure that she was OK with it.
"I would check in on Ms. Heard and say, 'Are you all right?,'" Depp recalled. "'Are you sure you're OK?' She was like, 'No, I'm fine.'"
However, he had the idea that they didn't need to include nudity after all. As the crowd closes in on her, she could simply hold her bra above the crowd. As a result, the implied nudity never required Heard to take off her clothes.
"I remember telling Ms. Heard, 'Hey, you don't have to take your clothes off,'" Depp said. "'You don't have to take your top off. Everything's cool.' She was appreciative but other than that, we didn't really have much interaction."
Depp did remember the one scene that initially started their entire romantic relationship. The scene finds Depp's character taking a shower and Heard's character opening the shower, where they kiss.
Depp concluded about kissing Heard: "That moment felt like something that I shouldn't be feeling."
How to get help: In the U.S., call the National Domestic Violence Hotline at 1-800-799-7233 or text START to 88788.