Johnny Depp Saved This Co-Star's Life After Filming Ended
Personally and professionally, Johnny Depp has seen better days. As far as his movie career, the most notable news about Depp lately has been his departure from the Fantastic Beasts franchise. Still, the actor's lengthy career includes plenty of notable movies to go back and revisit. But even Depp's most devoted fans might not realize he once saved a co-star's life.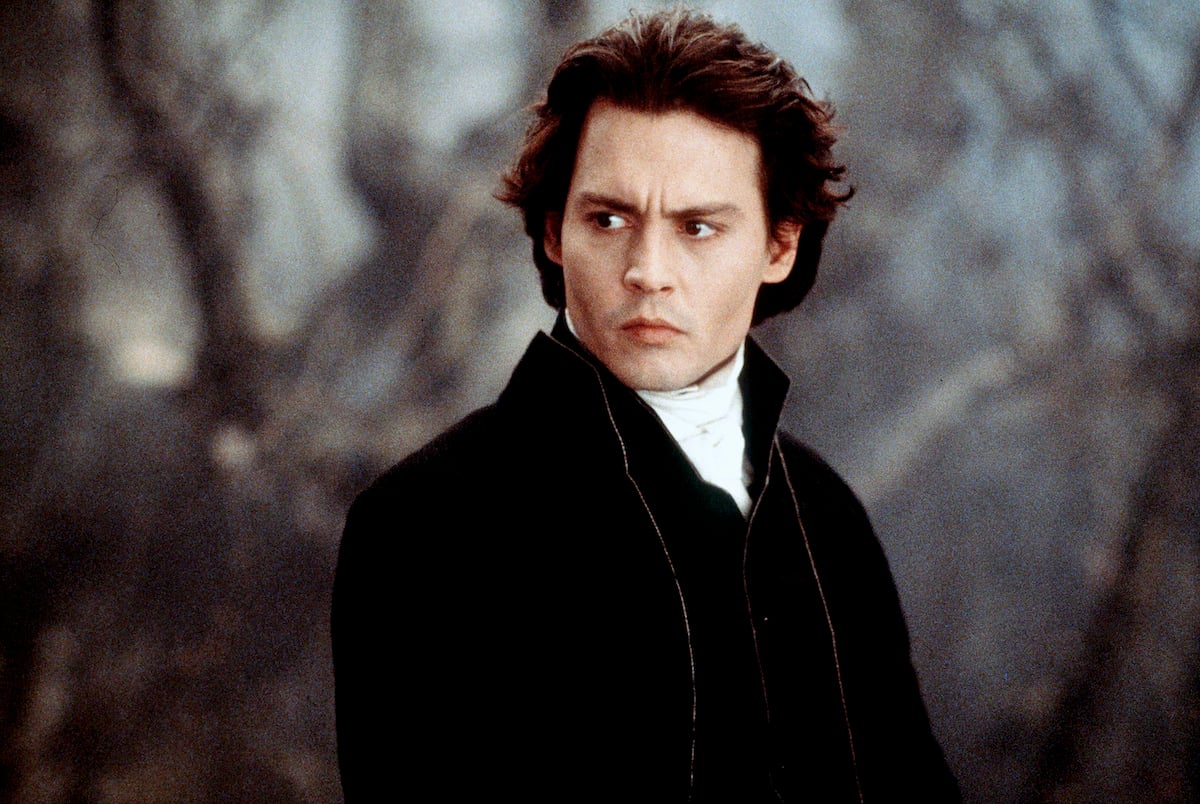 Johnny Depp has made a ton of hit movies
These days, moviegoers probably most closely associate Depp with his Pirates of the Caribbean character, Captain Jack Sparrow. After all, the actor has played the swashbuckling anti-hero in five movies since 2003. But even before he stepped foot onto the Black Pearl, Depp developed a reputation for his on-screen charisma and off-camera dedication to each project.
But in the 1990s, he evolved from the star of TV's 21 Jump Street to a big-screen leading man. Early movies such as Edward Scissorhands and Ed Wood demonstrated his wild range. And those two movies established an ongoing collaboration with director Tim Burton. To date, Depp has starred in eight of Burton's movies, including 1999 horror film Sleepy Hollow.
The actor once rescued 1 of his co-stars from 'Sleepy Hollow'
In Sleepy Hollow, Depp stars as Ichabod Crane, a police constable who travels to the titular village to solve a murder. Aiding in his quest is local heiress Katrina Van Tassel (Christina Ricci). The movie features an ensemble cast featuring Michael Gambon, Miranda Richardson, Casper Van Dien, Christopher Lee, and Christopher Walken as the Headless Horseman.
But the life Depp saved from Sleepy Hollow was that of Goldeneye, the Andalusian horse who plays Crane's companion Gunpowder. The one-eyed horse was originally set to be put down after production was completed. But according to HorseNation.com, Depp stepped in and adopted Goldeneye after finishing the movie, thus sparing him from a dark fate.
Sleepy Hollow isn't one of Depp's biggest hits. But the film did turn a profit with a $207 million worldwide box office gross against a reported $70 million production budget. It's heartening to hear Depp's heroic role in Burton's movie rubbed off on him a bit. And after bonding with Goldeneye, he stepped in to rescue the animal.
What is Johnny Depp's net worth?
Depp's career only grew after Sleepy Hollow hit theaters. But the actor's hit a troubled period now. In addition to his personal concerns involving ex-wife Amber Heard, Depp hasn't led an undisputed hit in years. Even despite all that, his net worth still stands at $350 million, according to CelebrityNetWorth.com.
It's unclear how much higher that amount would be if Depp were still in his early 2000s heyday. From 2004 to 2008, he landed a string of box office hits as well as three Academy Award nominations, the most recent for Burton's Sweeney Todd: The Demon Barber of Fleet Street. Fans will no doubt be watching to see if Depp's fortune — pun intended — rebounds.