Johnny Depp Was 'Dragged Through the Muck' by Horses With 'Bad Gastro Problems' for 'Sleepy Hollow'
'Sleepy Hollow' actor Johnny Depp once recalled the strange time when he was dragged around by horses with "gastro problems."
Sleepy Hollow actor Johnny Depp has done a lot of strange things in his performances over the years. However, one fan wanted to know the strangest that he's ever done while working with filmmaker Tim Burton. Depp recalled a hilarious time when he was "dragged through the muck" by horses with "bad gastro problems."
Johnny Depp and Tim Burton worked on 8 movies together thus far, including' Sleepy Hollow'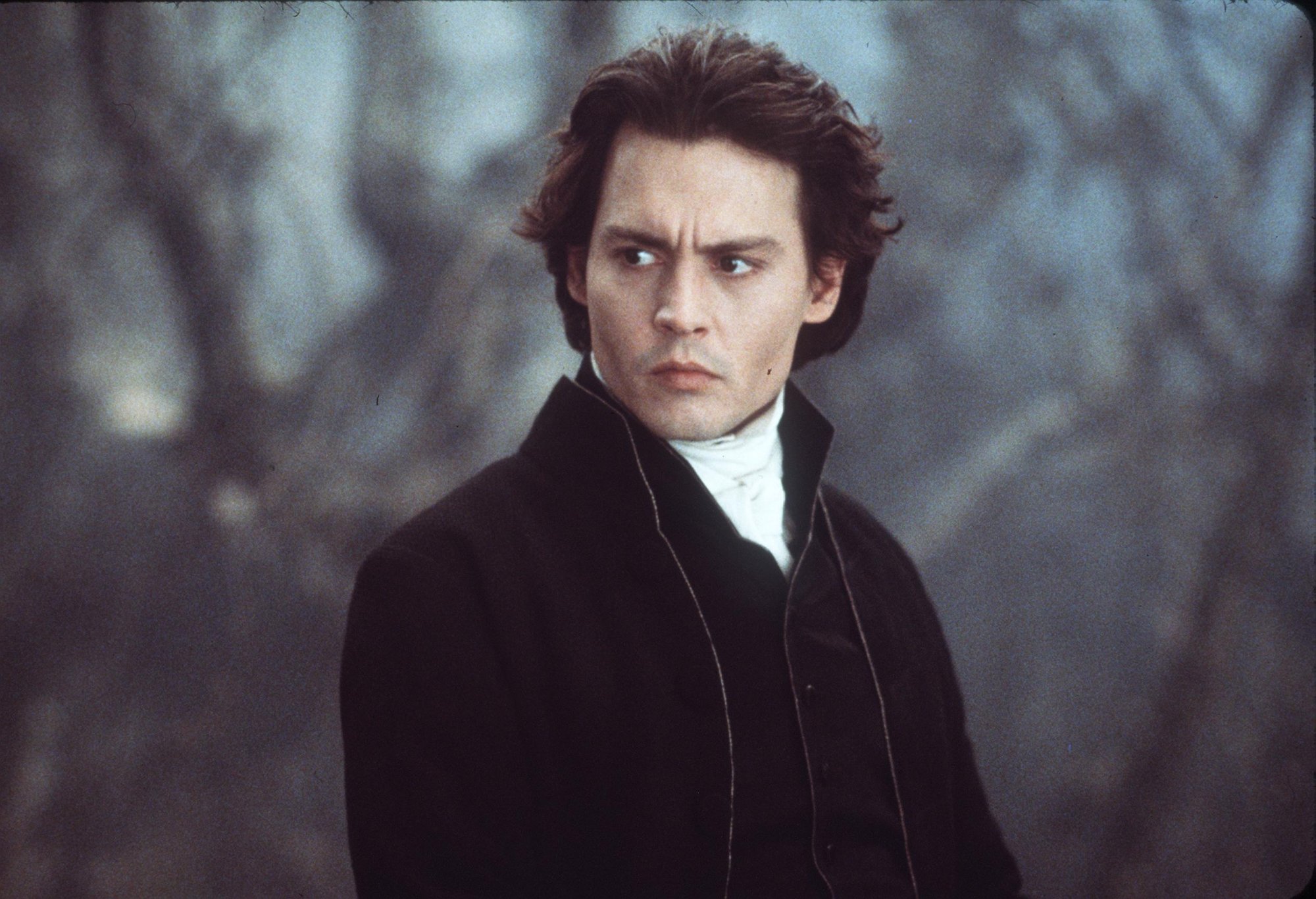 Depp and Burton collaborated on eight feature films so far, although there's still time for them to work together on more in the future. Their collaboration started in 1990 with Edward Scissorhands, which would lead to a long friendship and working relationship. Depp and Burton finished off the 1990s with Ed Wood and Sleepy Hollow.
However, the actor and filmmaker duo would ultimately continue working with one another through the 2010s. Depp starred in Burton's Charlie and the Chocolate Factory, Corpse Bride, and Sweeney Todd: The Demon Barber of Fleet Street. Finally, they collaborated on Alice in Wonderland and Dark Shadows.
Depp was also in 2016's Alice Through the Looking Glass, but Burton didn't direct the feature.
Johnny Depp recalled a 'Sleepy Hollow' memory as the strangest thing Tim Burton ever asked him to do
Moviefone brought Depp and Burton to talk about their collaborations together while promoting Sweeney Todd. Fans had the opportunity to bring in questions for the actor and filmmaker to ask one another. One fan asked Depp what the strangest thing is that Burton ever made him do, which introduced Sleepy Hollow into the conversation.
"Wow," Depp responded. "How much time do you have? Because this is a very long list here. There was a morning that I arrived on set of Sleepy Hollow and Tim called me to set and said, 'This is what we're going to be doing for the next few days.' There were two very large horses and there was part of a carriage sort of left attached to the horses. I was going to be holding onto that being dragged through the muck and other stuff for the next two days."
Getting "dragged through the muck" sounds bad enough, but it didn't end there. According to Burton, the horses had some "gastro problems" that Depp simply couldn't get out of his nose.
"Those horses had some bad gastro problems, as well, which probably didn't help very much," Burton interjected.
Depp concluded: "I think that those horses were fond of curry. I could still smell them."
The actor earned praise for his performance
The critical reception to the Burton and Depp movie Sleepy Hollow varied. However, it's clear that general audiences had a more positive experience with the film. Sleepy Hollow earned a Rotten Tomatoes Tomato-meter score of 70% from critics and 80% from audiences.
Nevertheless, Depp earned praise for disappearing into the Sleepy Hollow character named Ichabod Crane so well. The actor didn't earn any Oscar attention for the role, but the film won for Best Art Direction-Set Decoration. Additionally, it earned nominations for Best Cinematography and Best Costume Design.