Johnny Depp Fans React to Amber Heard Saying He Convinced the World He Has Scissors for Fingers With 'Edward Scissorhands'
Johnny Depp fans went into a frenzy on social media after Amber Heard stated that her ex-husband convinced the words that Edward Scissorhands is real.
Johnny Depp made a big splash with Edward Scissorhands. So much so that his ex-wife, Amber Heard, stated in an interview that he convinced the world that he has scissors for fingers. The comment instantly took on a life of its own on social media following their court trial that ruled in his favor.
Johnny Depp starred in the lead role of 'Edward Scissorhands'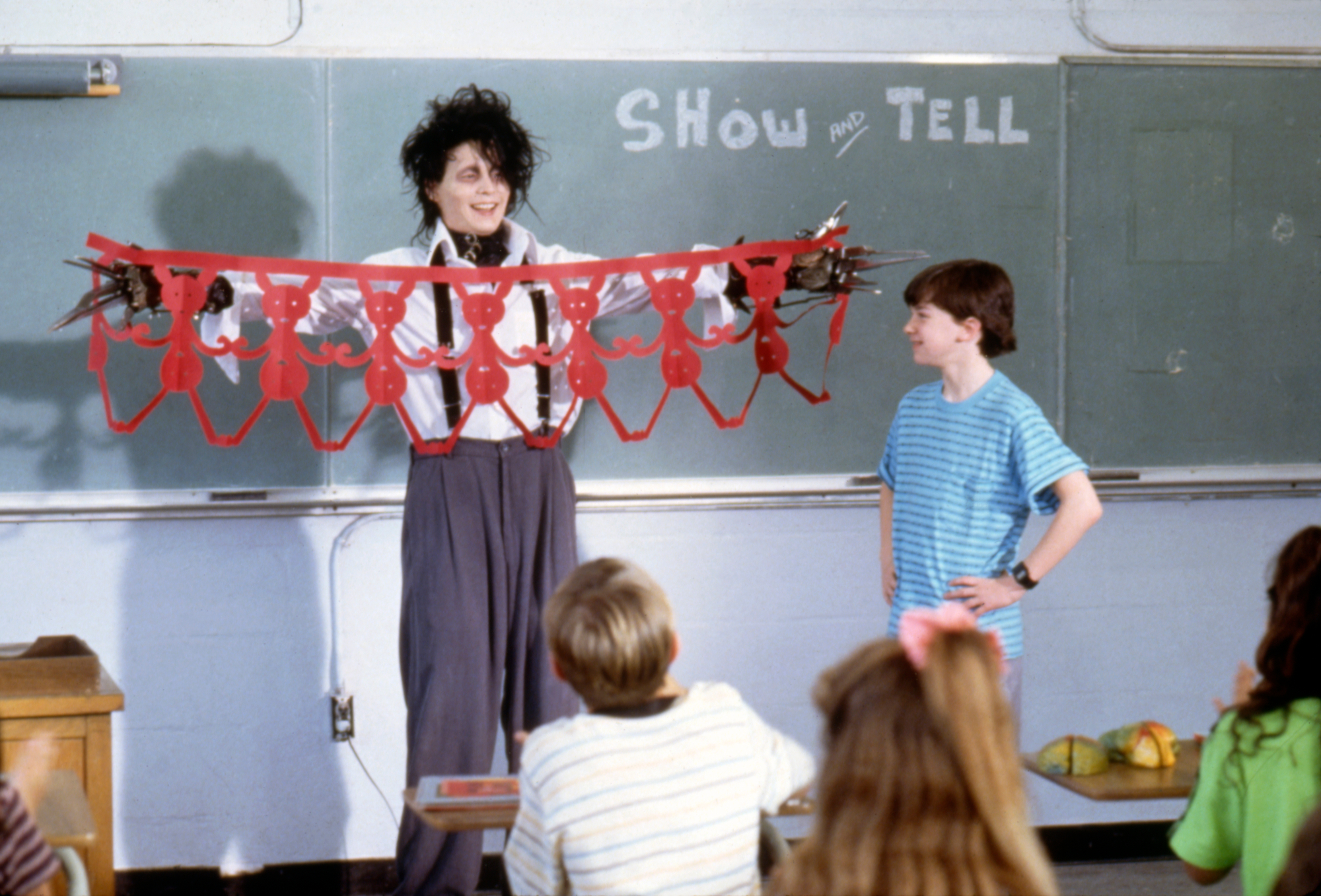 One of Depp's most iconic roles is in Tim Burton's Edward Scissorhands as the title character. The story follows a scientist (Vincent Price) who develops an animated human called Edward. However, the scientist dies before he can finish assembling him. As a result, the young man has scissor blades in the place of his hands.
However, a kind suburban saleswoman named Peg (Dianne West) brings him home, where he falls in love with her daughter (Winona Ryder). Despite his many talents, he continues to face ridicule for his scissor hands. The role is one of the most iconic Depp and Burton collaborations over the course of their time working together.
Amber Heard claimed that Johnny Depp convinced the world that he has scissors for hands
NBC interviewed Heard to discuss the aftermath of the defamation trial with Depp. However, the outlet made the YouTube interview private, likely as a result of the backlash. The interviewer brought up a previous comment from Depp's lawyer involving her testimony. Heard responded with a statement involving Depp and his Edward Scissorhands performance.
"In the closing arguments, the Depp lawyer called your testimony the performance of a lifetime and said you were acting," NBC said. "What do you say to that?"
Heard responded: "Says the lawyer for the man who convinced the world he had scissors for fingers."
Social media reacts to the actor's comment
Social media exploded in response to Heard's comment about Depp as Edward Scissorhands. Some folks thought that the clip was edited, but the original poster proved that it's truly from the full interview. However, the majority of responses are confused as to why Heard would bring up Depp as Edward Scissorhands.
Another Twitter user responded that Depp did in fact have scissors for fingers in Edward Scissorhands. Others are pretending to act like the character isn't fictional as a joke in response to Heard's statement. Some Depp fans are explaining how it's simply a testament to his high quality of performance that he convinced the world that he actually has scissors for fingers.
Some Twitter commenters pointed to some of his previous movies, such as Pirates of the Caribbean and Charlie and the Chocolate Factory, indicating that those must be real, too.
The movie and the court trial are already old news in a lot of social circles, but it's clear that there's still plenty to be said about the events that unfolded.