Johnny Depp Once Paid Tribute to Ex-Fiancée Sherilyn Fenn on Screen
One of Johnny Depp's earliest roles included a reference to the actor's ex-fiancée Sherilyn Fenn. Here's the movie where it happens.
It's wild to think Keanu Reeves and Johnny Depp were peers back in the late 1980s/early 1990s. The two stars' lives and careers have gone down such different paths. But each actor was often rumored to be romantically linked to famous women. And Depp's devotion to actor Sherilyn Fenn was so strong, he paid tribute to her in one of his earliest movie roles.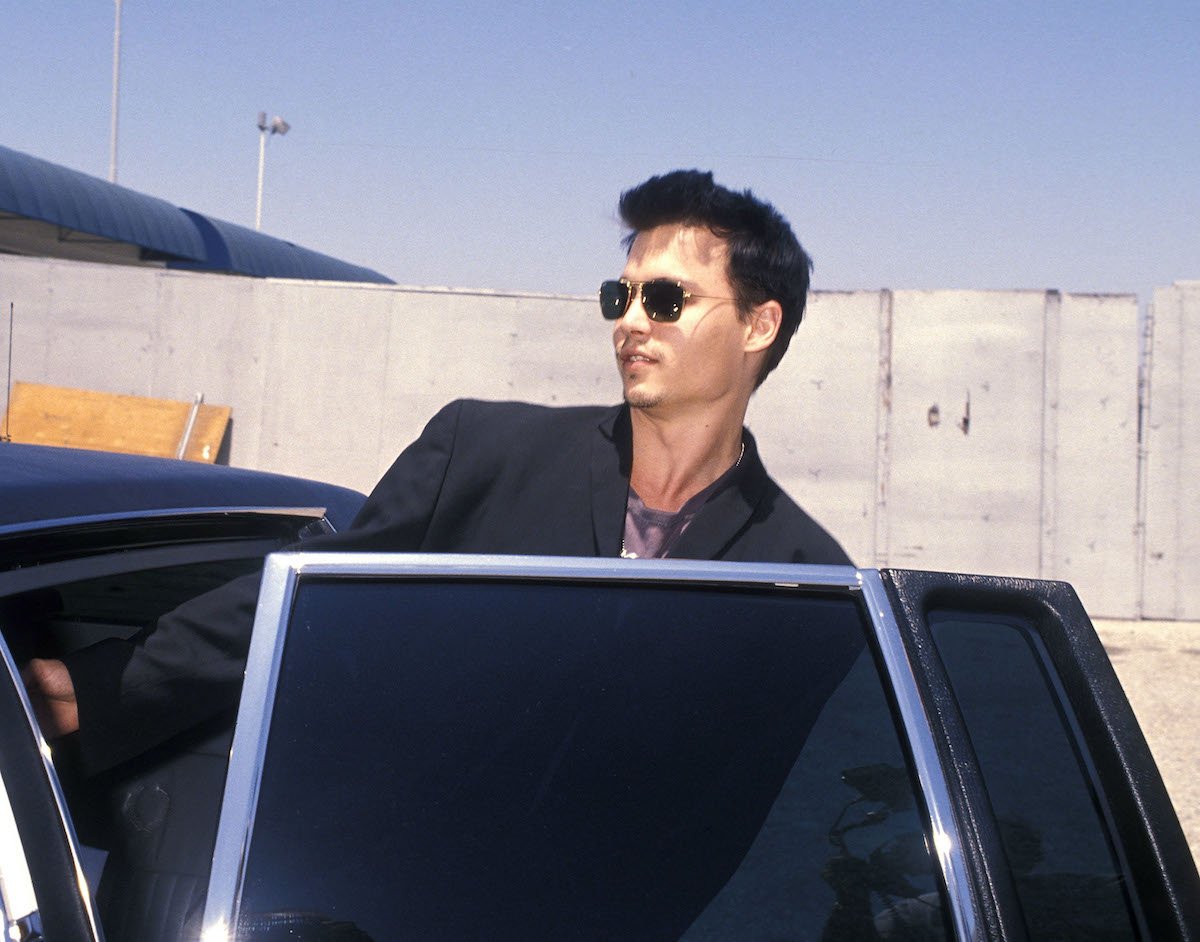 Johnny Depp got his start in Hollywood in the mid-1980s
Before he first connected with Tim Burton and long before Jack Sparrow, Depp was best known for his boyish good looks. In fact, his breakthrough role was as a police officer posing as a high school student on TV's 21 Jump Street. His role as Officer Tom Hanson certainly paved the way for his success in Edward Scissorhands, which hit theaters just months after he left the show.
But that 1990 movie wasn't Depp's first. That honor went to Wes Craven's A Nightmare on Elm Street. Depp followed the 1984 classic horror movie with his first starring role a year later in Private Resort. And by 1986, he joined the ensemble cast of director Oliver Stone's was movie Platoon. It was here that Depp referenced his real-life romance with Fenn.
The actor brought ex-fiancée Sherilyn Fenn into 'Platoon'
From 1985 to 1988, Depp and Fenn were reportedly an item. The couple even got engaged at one point before calling it off. Fenn — who went on to star on Twin Peaks — still calls Depp her first love. And at some point, Depp's feelings for Fenn certainly ran deep. Stone and his Platoon cast and crew would soon find out how much as Depp channeled his relationship into his work.
On the movie, Stone encouraged his actors to decorate their own helmets. And on his, Depp included a few references to Fenn. One part of his helmet even has "Sherilyn" written across it. And it also features a heart pierced by cupid's arrow. Viewers can clearly see the initials "S.F." on the helmet too. This is another callback to Depp's love for Fenn during the production run.
Johnny Depp has since had a string of high-profile romances
Fenn might have been one of Depp's first Hollywood romances. But it was far from his last. Perhaps most notably, Depp was once also engaged to actor Winona Ryder. But he's also been linked to supermodel Kate Moss and actor-singer Vanessa Paradis, with whom he has two children.
Most recently, Depp was married to actor Amber Heard (Aquaman) from 2015 to 2017. The two stars are currently engaged in a legal battle stemming from allegations of abuse made on both sides. The two met on the set of The Rum Diary in 2009.