Johnny Depp Once Revealed The Looney Tunes Character Who Inspired Jack Sparrow
Johnny Depp fans know he based Jack Sparrow partly on rock star Keith Richards. But he was also inspired by one of the Looney Tunes.
Before Pirates of the Caribbean: The Curse of the Black Pearl hit theaters, no one expected much from it. After all, the film was based on a Disney theme park attraction. And the epic failure of 1995's Cutthroat Island convinced Hollywood pirate movies were a poor investment. Yet, against all odds, the film became a smash hit, thanks to Johnny Depp's performance.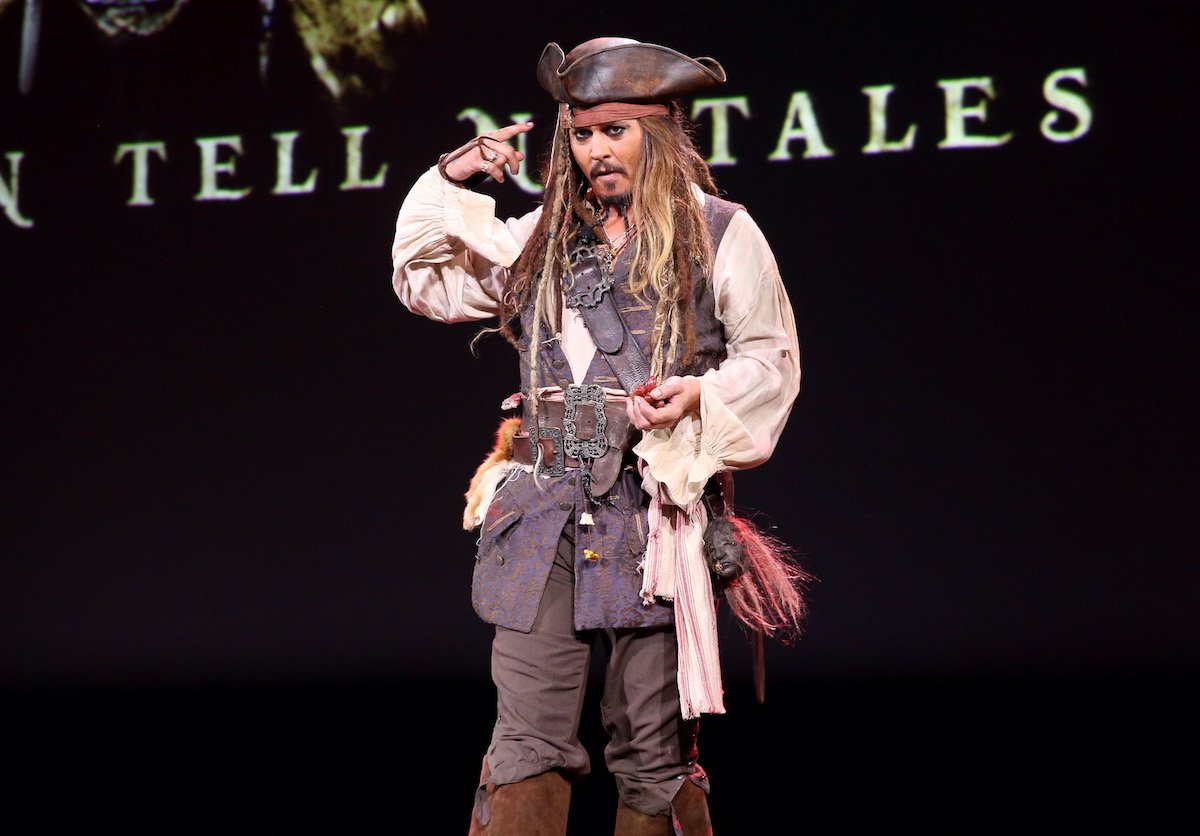 Johnny Depp's performance as Jack Sparrow made him a movie star
Depp, of course, made his film debut in Wes Craven's iconic horror film A Nightmare on Elm Street. And over the years, he was a consistently strong screen presence. Depp struck a particularly fruitful partnership with Tim Burton. Depp turned in two of his best performances in Burton's Edward Scissorhands and Ed Wood. Yet, mainstream success still eluded Depp.
The actor received critical acclaim but seemed doomed to be one of Hollywood's most underrated talents. Then Jack Sparrow happened. The Pirates of the Caribbean anti-hero gave Depp the opportunity to combine his quirky sense of humor with high adventure. Though it nearly cost him the job, his approach to Jack Sparrow propelled the film to blockbuster status.
The actor fought for his cartoony take on the infamous character
The way Depp saw it, pirates were the rock stars of their day. So the actor famously looked to Rolling Stones guitarist Keith Richards for inspiration. Richards even joined the series later on, playing Jack Sparrow's father in the third and fourth entries. However, Depp revealed to IGN in 2003 that cartoon character Pepe Le Pew also helped him develop his performance.
"What I loved about Pepe Le Pew was this guy who was absolutely convinced that he's a great ladies man. And he's a skunk. Watching those cartoons, this guy falls in love, deeply falling in love with this cat. The cat clearly despises him, but Pepe Le Pew takes it as sort of a, 'She's just playing hard to get. She's shy. Poor thing.'

I always loved a character like that, just blinders no matter what the actual reality is happening around him. This guy sees only what he wants to see. Pepe Le Pew was the kind of character who always was able to run between the rain drops. He'd just always make it through."
A popular character among the Looney Tunes, Pepe Le Pew does share a similar appeal as Jack Sparrow. As Depp explains, the character has a tendency of drifting in and out of others' lives. So driven is he by his own objectives and goals. And, of course, there's that unshakeable confidence, perhaps best embodied by his insistence on retaining the title of captain.
Johnny Depp is reportedly done with the 'Pirates of the Caribbean' series
As iconic as Depp's Jack Sparrow has been, audiences have likely seen the last of him. Depp has been mired in controversy in recent years, mostly involving ex-wife Amber Heard. But even aside from that, the Pirates of the Caribbean series has been on the decline. The fifth entry, subtitled Dead Men Tell No Tales, was the least successful since the original film.
Just about every movie series reaches the point when it's mostly run out of steam. But Disney isn't about to let one of their signature franchises drift away. So the studio is reportedly hoping to reboot the series with the sixth movie. Marvel star Karen Gillan's name has popped up. Plus, an additional Pirates of the Caribbean spinoff starring Margot Robbie is in the works.