Johnny Depp Says 'No One Is Safe' From Cancel Culture
All it took was one question, and a press event with Johnny Depp turned uncomfortable. At the San Sebastian Film Festival, Depp received an honorary Donostia Award. But the focus quickly changed to Depp's private life instead of his movie career. Depp commented on how a cancel culture is getting out of hand and asked people to stand up against injustice.
Press goes on the attack vs Johnny Depp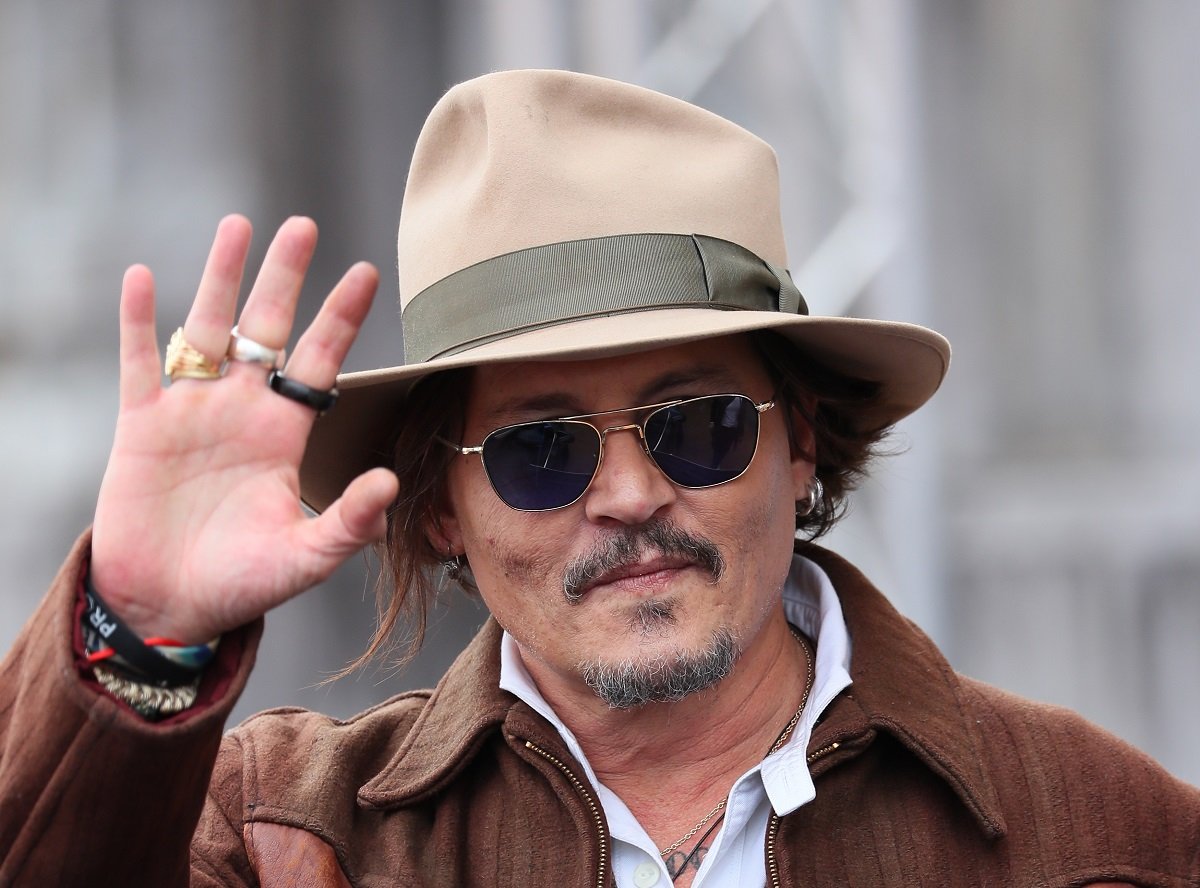 Depp received a Donostia at the San Sebastian Film Festival, as reported by Deadline. He was at a press conference when a question asked why the festival gave an award to him. Before the actor could respond, the conference host told the press in the room to ask questions about Depp's career.
Before attending the festival, Depp was concerned that his presence "would offend people," which he did not want to do. The Association of Female Filmmakers and Audiovisual Media from Spain stated that the award "transmits a terrible message to the public."
Depp praised the festival's director Jose Luis Rebordinos and the mayor of San Sebastian for their "undying support (and) not buying what has been, for far too long, some notion of me that doesn't exist," said Depp. "I haven't done anything; I just make movies."
The effects of cancel culture
"It can be seen as an event in history that lasted for however long it lasted, this cancel culture, this instant rush to judgment based on what essentially amounts to polluted air," said Depp. "It's so far out of hand now that I can promise you that no one is safe. Not one of you. No one out that door. No one is safe."
"It takes one sentence, and there's no more ground. The carpet has been pulled," continued Depp. "It's not just me that this has happened to. It's happened to a lot of people. This type of thing has happened to women, men. Sadly, at a certain point, they begin to think that it's normal. Or that it's them. When it's not."
Depp's time in court
Depp has been spending more time in courts than on movie sets. He lost a libel case against The Sun newspaper, which described him as a "wife-beater," and Warner Bros. dropped him from the next Fantastic Beasts movie. Depp is currently involved in a $50 million defamation lawsuit against his ex-wife Amber Heard, pursuing a $100 million counterclaim.
"It doesn't matter if a judgment, per se, has taken some artistic license," said Depp. "When there's an injustice, whether it's against you or someone you love, or someone you believe in – stand up, don't sit down. 'Cause they need you."
Fans want more Captain Jack Sparrow
"Hollywood is certainly not what it was," said Depp. "The studio system, the grudge matches, the pandemonium and chaos of cinematic releases to streaming… it is a case of, 'no matter what, I'm going to get mine. They realize they're just a disposable as I am. Some more so."
"I think that Hollywood has grotesquely underestimated the audience," added Depp. Some fans attending the festival cheered when he delivered a rendition of his famous character. When asked about playing Captain Jack Sparrow again, Depp said the character will always be a part of his life.  
RELATED: Johnny Depp Was Allergic to Chocolate Before Filming 'Charlie and the Chocolate Factory