Who Did JoJo Fletcher Pick? 'The Bachelorette' Fans Hope Her Choice Between Jordan Rodgers and Robby Hayes Ends In a Fairy Tale
JoJo Fletcher's final rose pick on The Bachelorette Season 12 was an emotional rollercoaster, as the real estate developer made her choice between Jordan Rodgers and Robby Hayes. The big decision was filmed back in 2016. And now, we're going to relive every moment when The Bachelor: The Greatest Seasons — Ever airs Fletcher's episode in a condensed 3-hour special. But for those of you who can't wait another moment, who did Fletcher end up with, and are they still together now? Here's everything that's happened in the past four years. 
JoJo Fletcher picked Jordan Rodgers over Robby Hayes on 'The Bachelorette'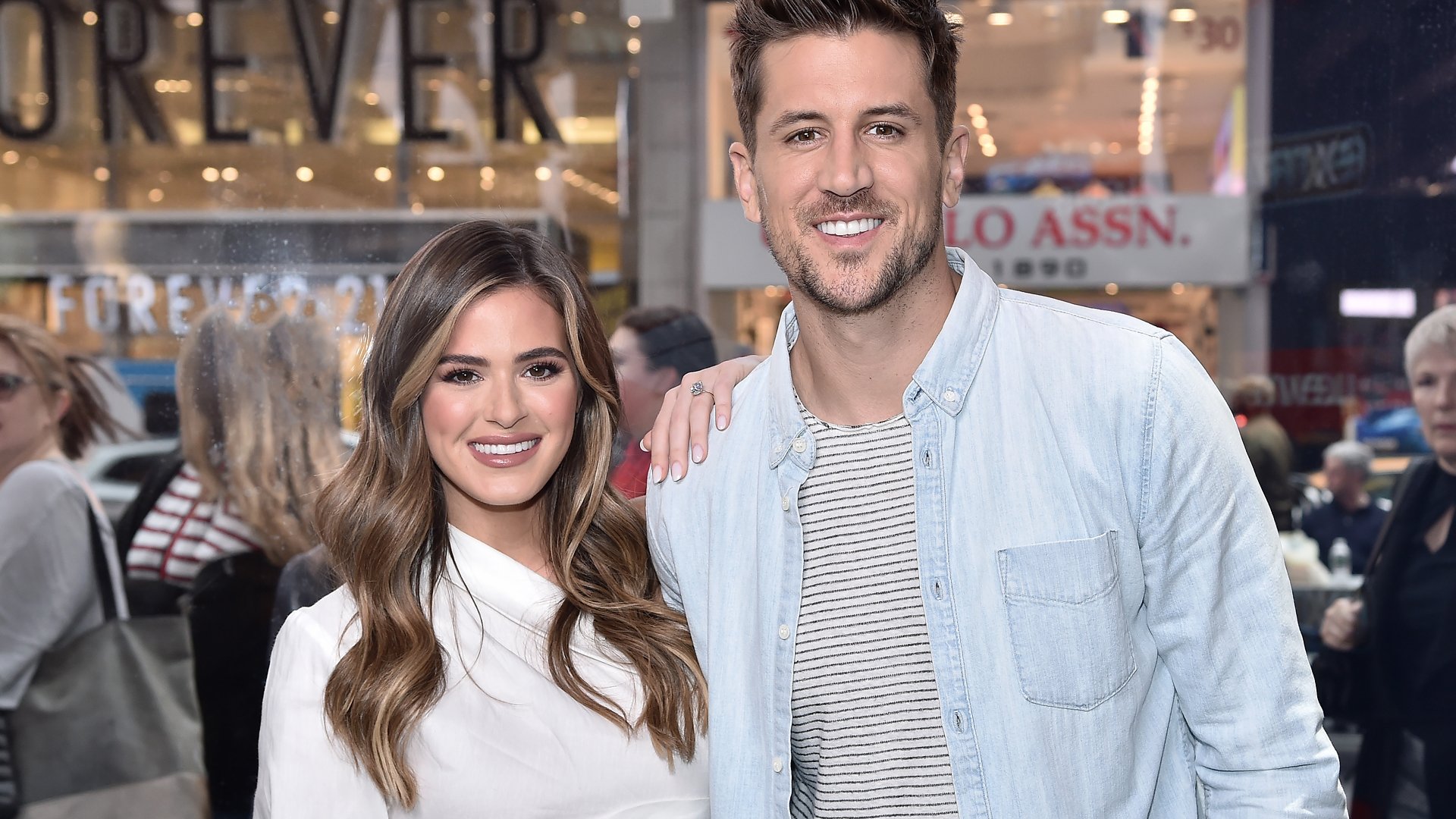 RELATED: Exclusive: What Bachelorette JoJo Fletcher and Jordan Rodgers Have Been up to During Quarantine
Related post url: 
In The Bachelorette Season 12 finale, Fletcher wasn't sure whether to pick Rodgers or Hayes. After the two contestants met Fletcher's family, the now-29-year-old admitted she would always wonder "what if" were she to choose Hayes over Rodgers. But if she gave her final rose to Rodgers and things didn't work out, she would regret not picking Hayes.
Nevertheless, Fletcher picked Rodgers over Hayes by the end of the emotional Bachelorette episode. And she seemed confident in her decision.
"Jordan, I love you so much. I've been waiting to tell you that I love you," Fletcher told Rodgers at the time. "I didn't want you to get down on one knee until you knew that."
Then Rodgers proposed to Fletcher and the two were happily engaged.
JoJo Fletcher and Jordan Rodgers ended up together after 'The Bachelorette'
RELATED: Exclusive: Why Former Bachelorette JoJo Fletcher Thinks She Self-Sabotaged Throughout Her Season
Related post url: 
After The Bachelorette ended, Fletcher admitted she thought Rodgers would leave her "broken-hearted" and that the "safe choice could have been Robby." However, she followed her heart — and it paid off.
Now, Fletcher and Rodgers are still very much together four years after The Bachelorette. They are still engaged and were planning to get married in 2020. However, the coronavirus (COVID-19) pandemic changed their plans. On June 13, Fletcher wrote on Instagram:
Happy 'What would have been Wedding Day' to us! As you guys know, we have spent the last 11 months planning the wedding of our dreams but given the circumstances of 2020, we had to make the difficult decision to postpone our special day. Even though I don't get to marry you todayyyyy @jrodgers11, I know it will be all more worth the wait.
Even so, Fletcher and Rodgers are still staying positive about their wedding day, which they hope will happen sometime in 2021.
"Jordan and I have a really good outlook on this," Fletcher told Showbiz Cheat Sheet. "We weren't sure how 2020 was going to go, so we waited as long as we could. But, of course, it's a bummer. We've been engaged for four years. I feel like we've waited our due time."
She later added, "Honestly, it's just that build-up to the big day and not getting to have it. But we're totally at peace with it now."
What happened to Robby Hayes after 'The Bachelorette'?
While Fletcher and Rodgers received their happy ending after The Bachelorette, Hayes moved on to other reality TV endeavors. In 2017, he appeared on Bachelor in Paradise Season 4 and sparked something with Amanda Stanton. However, the romance fizzled out on the ABC reality series.
Hayes also briefly dated Scheana Shay during Vanderpump Rules Season 7. Then Hayes struck up a relationship with Juliette Porter and he starred in the third season of MTV's Siesta Key. But the pair broke up toward the end of June 2019, according to E! News. So now, it appears Hayes is single.
Regardless, don't expect Hayes to return to Bachelor Nation as an official cast member anytime soon. In an interview with OK! Magazine published in December 2019, Hayes shared he wouldn't come back for The Bachelor or Bachelor in Paradise.
"[I'm] done with ABC," Hayes said at the time. "It's a bridge we'd cross when we get there. But I did the ABC thing. You know, I get it … They use you. America's sweetheart one season, laughing stock next. Then they're done with you, throw you out. Done, bye."
Check out Showbiz Cheat Sheet on Facebook!