Jon Stewart Slams 'Harry Potter' Creator J.K. Rowling's Anti-Semitic Goblins: 'Jews, but What if the Teeth Were Sharper?'
Book lovers and moviegoers praise J.K. Rowling's wizarding world of Harry Potter for its creativity, imagination, and iconic characters. This particular IP defines a generation of consumers who grew up amidst its peak. However, Jon Stewart recently slammed Rowling for anti-semitic depictions of Jewish people in the form of goblin bankers in Harry Potter.
Who are the goblin bankers in 'Harry Potter'?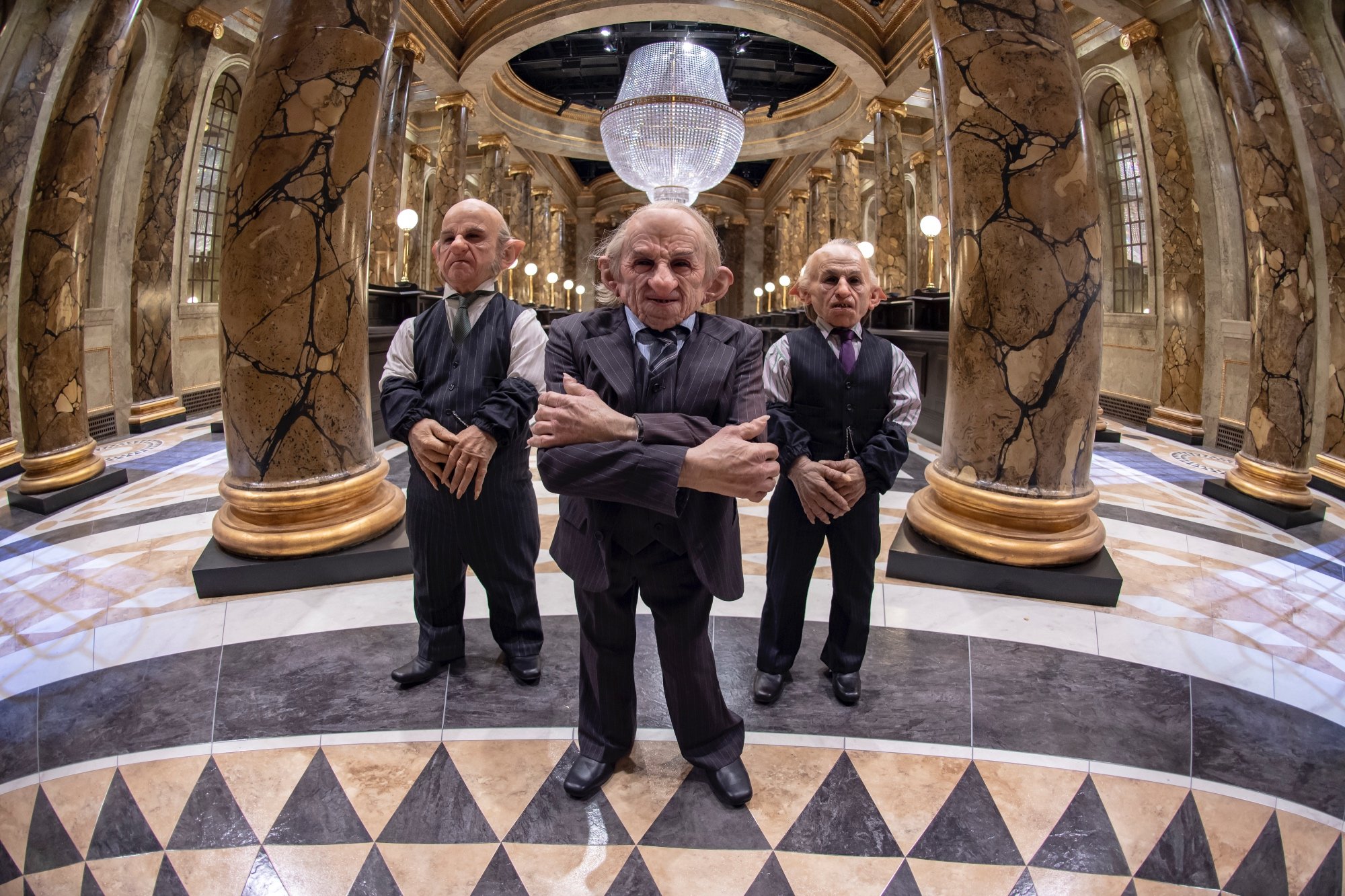 Harry Potter introduces the Gringotts Wizarding Bank, which was the only bank for wizards in Great Britain. Goblins own and operate the bank. Gringott himself founded the bank in the 14th Century. Wizards can exchange their Muggle money for wizarding currency.
Rubeus Hagrid takes Harry Potter through Gringotts Wizarding Bank in Harry Potter and the Sorcerer's Stone. However, they discover that somebody very powerful broke into the bank. This intrusion shook the wizarding world, as a break-in never happened before.
Jon Stewart slammed J.K. Rowling for anti-semitic banker goblins
Stewart talked about Harry Potter on his podcast The Problem With Jon Stewart. He explained how the Gringotts Wizarding Bank scenes are actually anti-semitic based on the goblins being caricatures of Jewish people. He certainly didn't appreciate this direction in such a fantastical world.
"Here's how you know Jews are still where they are," Stewart said. "Talking to people, here's what I say: Have you ever seen a Harry Potter movie? … Have you ever seen the scenes in Gringotts Bank? … Do you know what those folks who run the bank are? … Jews!"
Stewart continued: "And they're like, 'Oh, [that illustration is] from Harry Potter!' And you're like, 'No, that's a caricature of a Jew from an anti-Semitic piece of literature.' J.K. Rowling was like, 'Can we get these guys to run our bank?' … It's a wizarding world … we can ride dragons, you can have a pet owl … but who should run the bank? Jews, … but what if the teeth were sharper?"
"It was one of those things where I saw it on the screen and I was expecting the crowd to be like, 'Holy s***, [Rowling] did not, in a wizarding world, just throw Jews in there to run the f***ing underground bank," Stewart said. "And everybody was just like, 'Wizards.' It was so weird."
'Harry Potter 20th Anniversary: Return to Hogwarts' is a proper celebration
Harry Potter stars Daniel Radcliffe, Emma Watson, and Rupert Grinch all returned for the Harry Potter 20th Anniversary: Return to Hogwarts special. Many principal cast members also returned, including Gary Oldman, Helena Bonham Carter, and Ralph Fiennes. However, the special noticeably didn't include Rowling after all of her controversies.
Harry Potter 20th Anniversary: Return to Hogwarts hit the streaming service, HBO Max, on Jan. 1. Audiences around the world had the opportunity to dip back into the beloved franchise for the new year. It hits a nostalgic note for many audiences, although not everybody remembers its politics as being entirely positive.
RELATED: The 'Harry Potter' Movies Had to Change 'Odd' British Laws to Get Made