Josh Lucas Admits He 'Stalked' 'Yellowstone' Creator Taylor Sheridan
Yellowstone star Kevin Costner has made it clear that John Dutton is a man you don't mess with. The Oscar winner's expertly crafted performance in the first four seasons has shown that the Montana rancher will do anything to protect his family and his land. But Costner isn't the only actor on set to wear the John Dutton cowboy hat. In flashback scenes, that honor goes to Josh Lucas.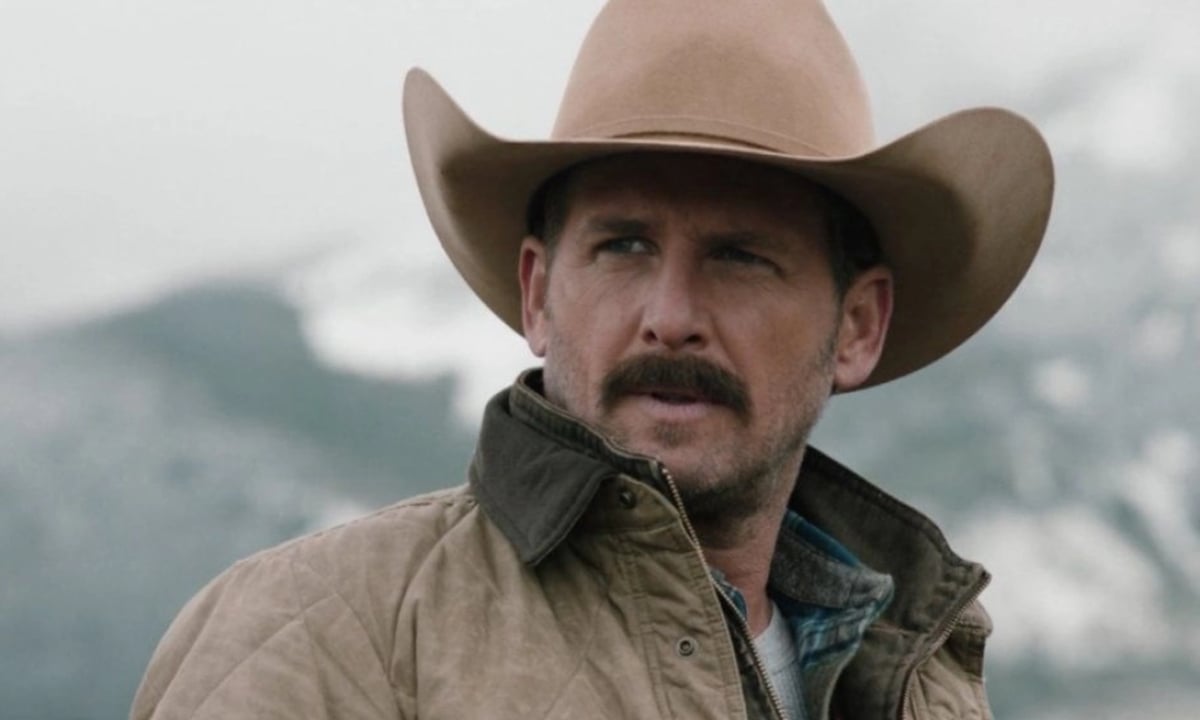 Josh Lucas admits he 'stalked' 'Yellowstone' creator Taylor Sheridan
Josh Lucas has made a career for himself on the big screen over the past two decades in films like American Psycho, Sweet Home Alabama, Glory Road, The Lincoln Lawyer, and Ford v Ferrari. He's also starred in TV shows like The Firm and The Mysteries of Laura.
When the opportunity to audition for Yellowstone came up, Lucas knew he wanted to be a part of the series. He was already a fan of Taylor Sheridan thanks to his scripts for Sicario, Wind River, and Hell or High Water. But after his first audition for the neo-western, Lucas didn't get an offer.
"I think Taylor Sheridan is the only director that I've ever stalked," Lucas said in a behind-the-scenes video from Paramount. "I was obviously a big fan of his writing before Yellowstone and then when I read the script, I was just totally blown away by it. He didn't cast me but I kind of let it go. At the same time, I sent him little notes and messages about why he made a mistake."
He didn't know he would be cast as a younger John Dutton
It's not clear which role Lucas originally auditioned for, but his stalking of Sheridan ended up paying off in a big way. When it was time to find the right person to play a younger version of Costner's John Dutton, Lucas says he received a strange text message. But, he had no idea what role was being offered.
"Then strangely I got this text saying could I be on set the next day for a different character in a different part and I'm kind of amazed and grateful it happened that way," Lucas revealed.
The actor says that he and Costner are never on set together, and that is by design. He explained that they approach the situation like Godfather Part II, when Robert DeNiro was playing a younger version of Marlon Brando.
"Luckily, [Costner's] not there when I'm shooting. We're almost kept separate on purpose," Lucas said. "Taylor and I talked about the idea of The Godfather. When De Niro was playing Brando, he wasn't attempting to look or act like Marlon Brando. He was attempting to play the character. That's what we talked about."
Josh Lucas teases his return to 'Yellowstone' for season 5
Most of Lucas' appearances as the younger John Dutton came in the first two seasons, but it looks like he will be back for Yellowstone Season 5. The actor recently shared a post on Instagram that appeared to be from the set in Montana that featured him decked out in cowboy gear. Lucas also told People Magazine in April that he was hopeful about coming back.
"I really, really hope so. And I say that with sort of a wink in my eye because I think so. I really do. It's one of my favorite jobs I've ever had," Lucas said.
Yellowstone Season 5 premieres Sunday, November 13 on the Paramount Network.
RELATED: 'Yellowstone': Kelly Reilly Says Beth Dutton's 'Fierceness is Legitimately Ramping Up' in Season 5