Joy-Anna Duggar Shares Concerns About the Bump on Her Daughter's Head
Joy-Anna Duggar is a well-known member of the Duggars from TLC's Counting On. Now, she has two children with her husband, Austin Forsyth, and they create plenty of YouTube videos to keep fans in the know. Joy-Anna recently posted about her daughter's head bump for the first time. Here's what's going on with one of the youngest Duggar family grandchildren.
When did Joy-Anna Duggar have her baby? She now has 2 kids
The Duggars adore children, and Joy-Anna is no different. While she's only 23 years old, she already has two kids. And she also opened up about the miscarriage she had prior to the birth of her second baby.
Now, Joy-Anna's entire life revolves around her young children, Gideon and Evelyn. She gave birth to Evelyn back in August 2020.
"To say my heart is full is an understatement," Joy-Anna posted to Instagram when Evelyn was born. "We have been dreaming of this day and are so happy to announce that our baby girl arrived August 21st at 2:12 p.m. weighing 8-pounds-5-ounces and is 19.5-inches long! She has the best personality, is easygoing and loves to be held!" 
Joy-Anna chose to have her second child in a hospital after her difficult birth to Gideon. While she had to deal with coronavirus (COVID-19) restrictions, she was still able to have Austin by her side.
Joy-Anna Duggar's daughter is getting medically evaluated for her head
Since Evelyn's birth, Joy-Anna's kept Duggar family followers apprised of any new information regarding her family and kids. And it looks like she's opening up about some possible health complications with her youngest.
"When Evy was 1-month-old, we went to our pediatrician for her one-month appointment, and he was doing her full checkup," Joy-Anna explained in a YouTube video posted on March 26, 2021. "He was doing her full checkup and she does have a spot on the back of her head … she's got a kind of weird bump on the back of her head here. The doctor was concerned enough to where he wanted us to go get it checked out by a craniofacial doctor."
Austin and Joy-Anna have a good attitude about Evelyn, too. "We are prepared for the worst," Austin said. "Whatever that may be. It's part of life."
Finally, a doctor weighed in after seeing Evelyn. The doctor noted they didn't see any apparent issues, but they were still waiting on official reads by the radiologist.
Is Joy-Anna Duggar leaving 'Counting On'? Duggar family followers worry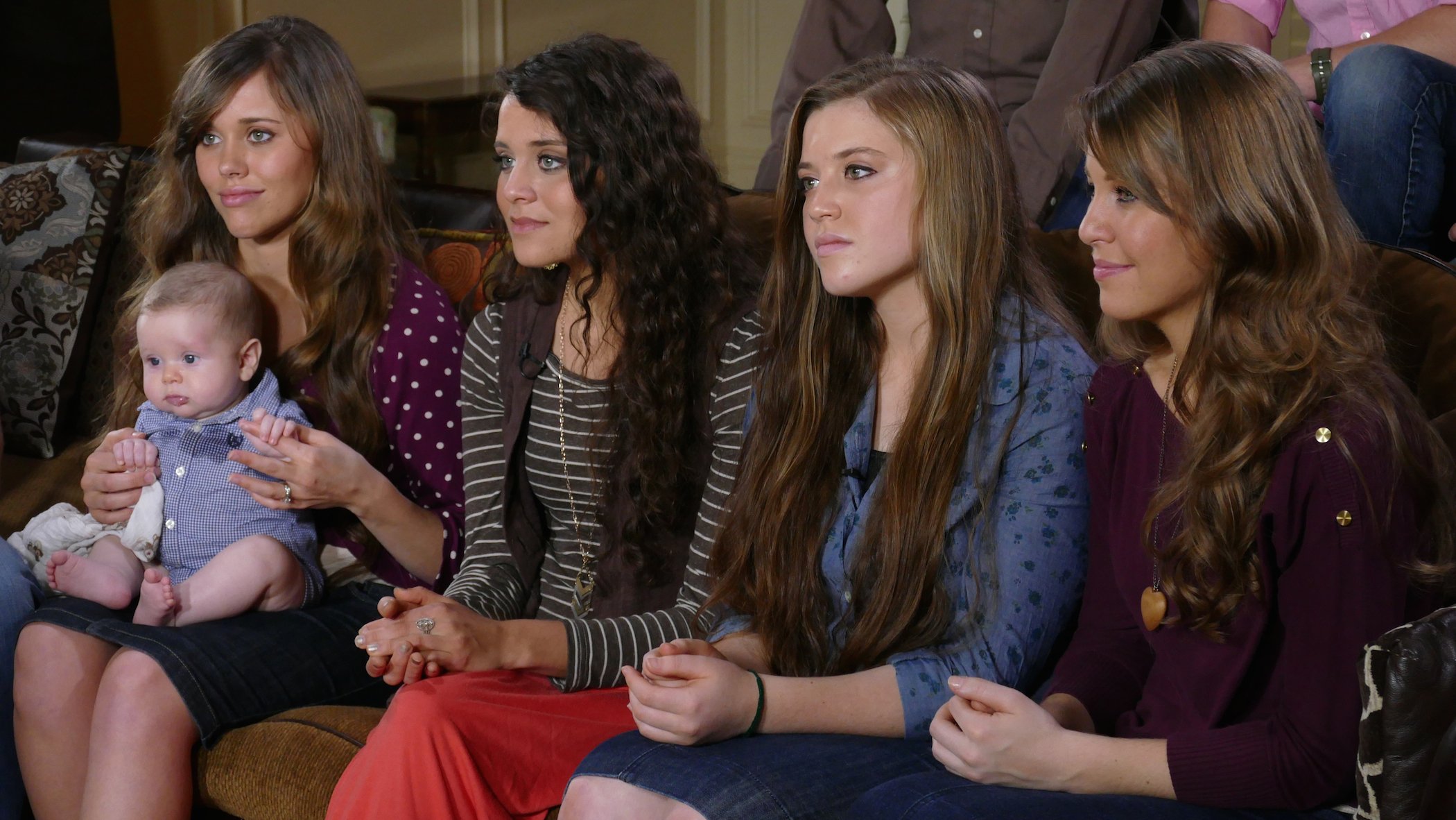 Counting On is officially coming back, but some fans of the Duggars aren't sure whether they'll see Joy-Anna, Austin, and their kids on the show. According to Derick Dillard, Jill Duggar's husband, Joy-Anna and Austin were no longer filming with the Duggar family. But Jessa Duggar disputes this claim.
"They're still on the show, just didn't make it to this photo session," Jessa told a fan on social media after they asked why Joy-Anna wasn't in a previous seasons' promo poster.
We're still waiting to hear more from the Duggars about the new season of Counting On, but we're fully expecting Joy-Anna to take part. New episodes of the show begin March 30, 2021.
Check out Showbiz Cheat Sheet on Facebook!