Joy-Anna Duggar Reveals Her Daughter and Jinger Duggar's Newborn Will Share the Same Nickname
Jinger Duggar is now a mom of two! The Counting On star and her husband Jeremy Vuolo welcomed daughter Evangeline Jo on Nov. 22. The couple also has a daughter, Felicity, who was born in 2018. 
Jinger and Jeremy's baby is grandchild no. 19 for her parents Jim Bob and Michelle Duggar. She's the second Duggar grandbaby born in recent months, after Jinger's younger sister Joy-Anna Duggar and her husband Austin Forsyth welcomed daughter Evelyn Mae in August. Aside from being close in age, the two newest members of the Duggar family also have something else in common — their name. 
Joy-Anna Duggar and Jinger Duggar gave their daughters similar names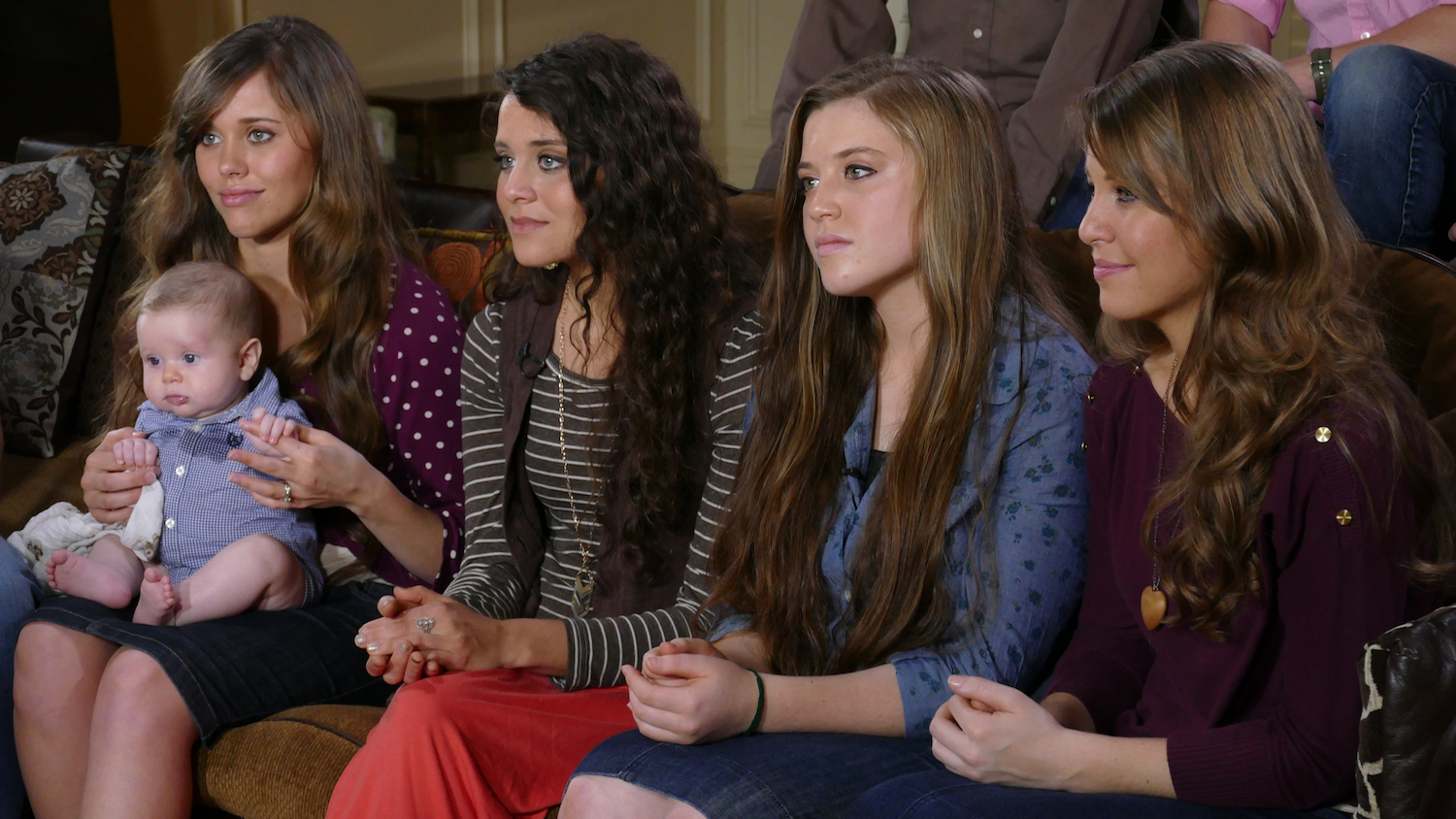 RELATED: 'Counting On' Viewers React to Jinger Duggar and Jeremy Vuolo's Baby Name
After Jinger and Jeremy announced their baby's name, Duggar family fans couldn't help but notice that it was very similar to the name Joy-Anna and Austin gave their little girl.  
"Why would she name her Evangeline when Joy's baby is Evelyn," one person commented on TLC's Instagram post announcing the birth. "You know they will both be called Evy. That's strange."
"Beautiful name. Might get a bit confusing with Joy's little girl Evelyn though!" another person wrote.
Joy-Anna Duggar answers a fan question about her daughter's name
One puzzled Counting On fan took to Instagram to ask Joy-Anna about what nickname she and Austin were going to use for their daughter — and if Jinger and Jeremy would be using the same name for their new baby. 
"Are these new little girl cousins both going to be called Evie?" the person asked.
"Yes!!" Joy-Anna replied.
While having two close-in-age cousins with the same nickname might seem confusing, some commenters thought it was cute. "How precious," one commented.
The meaning of the new Duggar baby names
While Jinger and Joy-Anna's daughters have similar-sounding names, they don't mean the same thing.
Evelyn means "wished for," according to Disney Family. Joy-Anna hasn't said exactly why she and Austin settled on Evelyn, but she did share on Instagram that she "wanted her name to be perfect and elegant." The name might also be a nod to the fact that she is a "rainbow baby" who was born a year after Joy-Anna experienced a miscarriage at 20 weeks. 
Evangeline is a name that means "bringer of good news," per Disney Family. It is derived from the Latin word "evangelium," or "gospel." Given Jinger and Jeremy's strong Christian faith and that Jeremy is a pastor and seminary student, it seems likely the couple were drawn to the name because of its religious flavor.
Members of the Duggar family often give their children Biblical or religious names. Jessa Duggar and Ben Seewald named their son Spurgeon after a 19th century British preacher. Their other son, Henry Wilberforce, gets his name from another preacher named Matthew Henry and the abolitionist politician William Wilberforce. Jill Duggar and Derick Dillard name their first-born son Israel, while Jim Bob and Michelle referenced the Bible's Joshua when naming their first child.
Check out Showbiz Cheat Sheet on Facebook!