Julia Child Wasn't Allowed to Join the Military – So She Became a Spy Instead
Julia Child is best known as the queen of television cooking shows, a woman who blazed trails for generations of celebrity chefs that would come after her. She also inspired millions of home cooks and continues to do so today, years after she passed away.
Child lived an incredible life and had a wide variety of interests. It might surprise some of Child's most ardent fans to discover the depths of her patriotism, a fervor that led her to pursue a career in military service. Sadly, she was turned away from her quest for a somewhat shocking reason.
Julia Child excelled at sports in school
Born in 1912, Julia Child was raised in Pasadena, California. She had a prestigious family, with her father, John McWilliams, Jr., a Princeton graduate and successful land manager, and her mother, Julia Carolyn Weston, a paper factory heiress.
As the eldest of three children, Child enjoyed a happy childhood, and received the best of the best, but was still imbued with a motivational attitude, and the desire to make her own way in the world.
Child was active in sports while in boarding school, and excelled at golf, tennis, and basketball. She did particularly well in basketball, partially due to her height. Child, who was over six feet tall, had greater reach than many of her teammates, and possibly could have gone on to enjoy a successful career shooting hoops, if it wasn't for the constraints of her time.
Ironically, it was her height that ended up holding her back from her next career objective — serving in the United States military.
Why did Julia Child become a spy?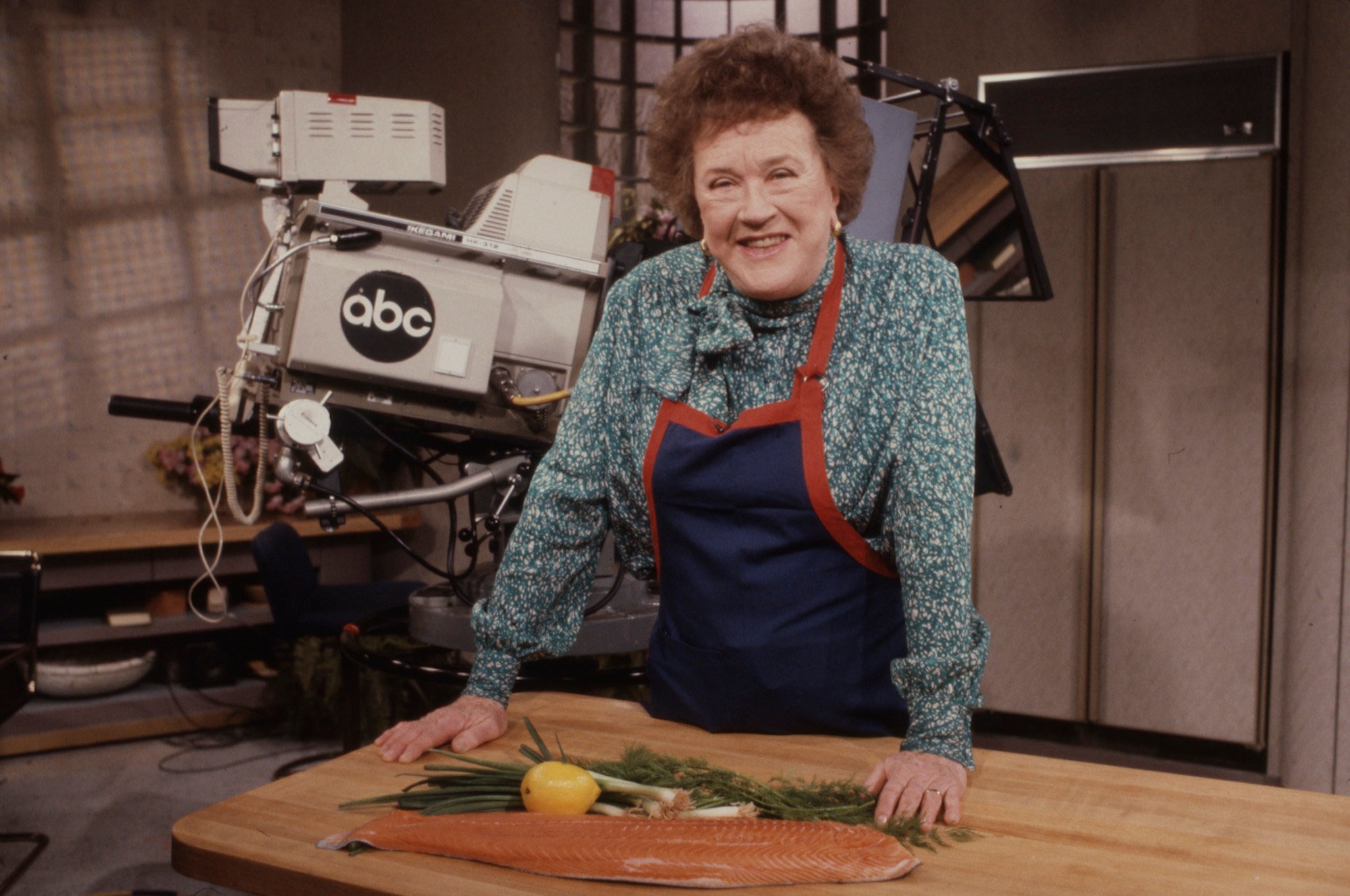 After her time in school, Child moved to New York City, where she worked as a copywriter for a period of time. With the advent of World War II, Child felt the stir of patriotism in her bosom and decided to try to serve her country by enlisting in the military. However, when Child went to enlist in the Women's Army Corps (WACs), she was turned away for being "too tall."
Still, Child found a way to serve her country. She joined the Office of Strategic Services as an assistant and began making waves by helping to keep track of key officers during World War II. After working as a research assistant for some time, she helped to develop a cutting-edge shark repellent that is still in use to this day.
Julia Child pursued a culinary career after the war
RELATED: The Omelet That Put Julia Child in the Culinary Spotlight
Following her turn as a spy, Child reinvented herself yet again, when she moved to Paris and began to learn everything that she could about the culinary world. In 1951, she graduated from Cordon Bleu cooking school in Paris, a famed school that taught her the ins and outs of classic French cooking.
Ten years after she graduated from Cordon Bleu, she published her very first cookbook, which was wildly successful. Following up on the popularity of her debut cookbook, Child began starring in her very own cooking show, The French Chef, which premiered on television in 1963.
Over the years that followed, Child continued to write and publish cookbooks, earning acclaim for her humor and charm. Critics loved her open approach to cooking and her habit of often making faux pas in the kitchen. Child remained active in the culinary industry almost up until her death in 2004. Truly, Child had a life well-lived, and even to this day, she continues to garner fans around the world.