Kanye West Gave Kim Kardashian a $1 Million Necklace After Saint's Birth
In early January 2021, pop culture fans all over the world were shocked by reports that Kanye West and Kim Kardashian West were headed towards divorce. While the infamous reality TV couple hasn't yet announced anything publicly, many media outlets are claiming that the writing is on the wall, and that divorce is only a matter of time. In light of these sobering reports, many fans are looking to years past, when the couple would often take to social media to proclaim their love for each other — often by showing off the expensive gifts that they had purchased. 
When did Kanye West and Kim Kardashian West get married?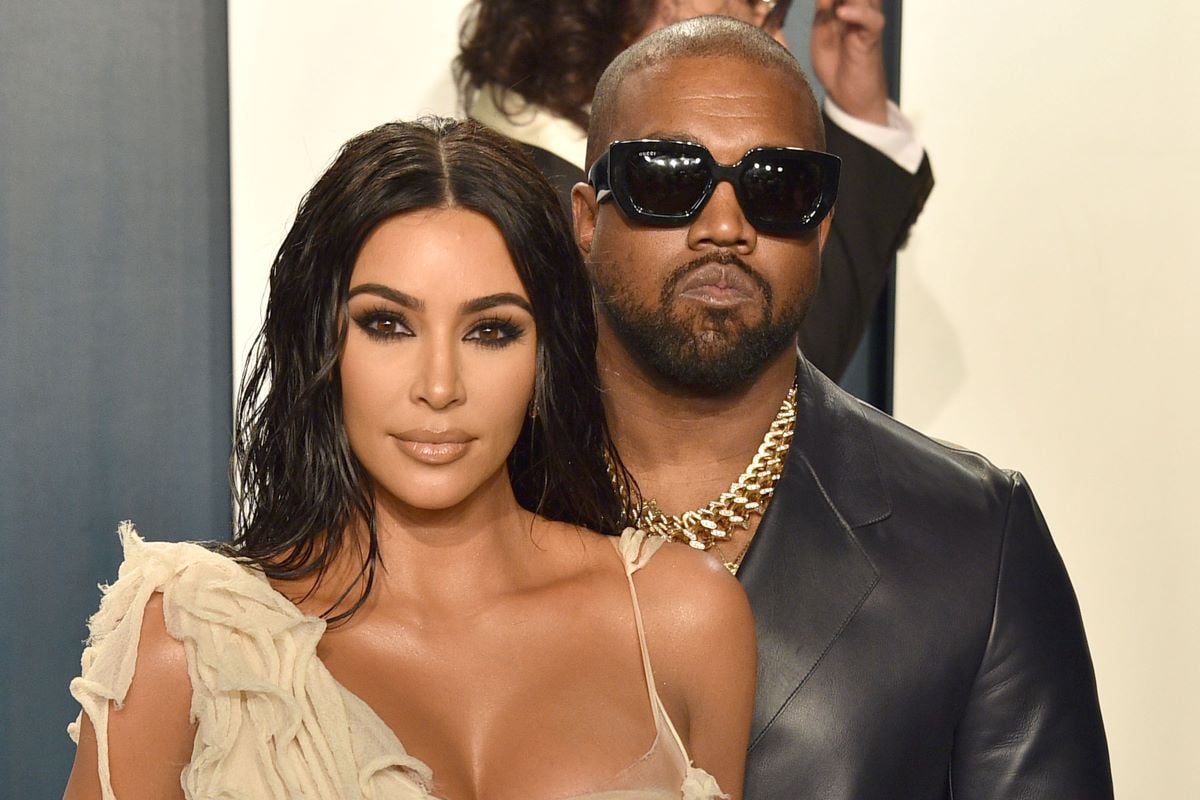 West and Kardashian West's love affair goes back years, to the early 2000s, when Kardashian West was still an up and coming reality star and socialite, and West was best known as a promising young rapper. Looking back on the days when they first met, Kardashian West once told Ryan Seacrest: "I met him I think in 2002 or 2003. He was recording a song with Brandy, and I was her friend. I vividly remember hanging out with him and then they did a video together, so I'd see him a few times. He was asking his friends: 'Who is this Kim Kardajan?' He didn't know what my name was."
In spite of their chemistry, West and Kardashian West didn't connect on a romantic level until 2012, after Kardashian West split from her second husband, Kris Humphries. West and Kardashian West started dating, and in 2013, welcomed their first child, North West. One year later, the two tied the knot in a stunning Italian wedding. 
Kanye West gave Kim Kardashian an extravagant push present
In 2015, Kardashian West and West welcomed their second child, a son that they named Saint. By this time, the two were one of reality television's most high-profile couples, making headlines on a regular basis.
After the birth of Saint, West decided to honor his wife by giving her an incredibly expensive "push present." According to Page Six, Kardashian West actually mentioned during her pregnancy that she would love "a Lorraine Schwartz diamond choker, like the ones I've worn before to the Art + Film Gala."
Upon Saint's birth, West surprised Kardashian West with the exact same piece that she had mentioned a few months prior. The choker, which is reportedly valued at around $1 million, is hardly the only piece of expensive jewelry that the rapper has given his wife, but it is likely one of the most sentimental.
What over-the-top gifts has Kim Kardashian West given Kanye West over the years?
Over the years, West has given Kardashian West many expensive presents, including numerous designer handbags, hundreds of thousands of dollars in stocks, a luxury beachfront condo, and even a custom hologram of her late father, Robert Kardashian. As recently as December 2020, West was still showering his wife with gifts, reportedly giving her five 2021 Mercedes Benz Maybach GLS — to the tune of around $1 million.
Kardashian West has also given West some outrageous gifts. When the couple had only been dating for a year, she gave West a black Lamborghini Aventador LP 700-4, worth around $750,000.
Several years later, the reality star gifted her husband with a luxury vacation, renting out the entire location at Baker's Bay Golf and Ocean Club in the Bahamas. While such gifts might be completely out of the realm of possibility for ordinary couples, these sorts of gifts became second nature for Kardashian West and West over the years.