Kanye West Throws Shade at Will Smith and Jada Pinkett Smith Over Kim Kardashian Split
In talking about his divorce from Kim Kardashian, Kanye West ended up throwing some serious shade at Will Smith and Jada Pinkett-Smith.
Kanye West's highly-publicized divorce from Kim Kardashian has been making headlines on a daily basis. The rapper and the SKIMS mogul were married for six years before announcing their divorce, shocking many fans and sending social media into a tailspin. These days, although he's moved on with actress Julia Fox, West is still opening up about their divorce. In a recent interview with Hollywood Unlocked, Kanye West talked about why he feels the need to be more restrained on Twitter, citing the influence of another well-known celebrity couple: Will Smith and Jada Pinkett-Smith.
When did Kanye West and Kim Kardashian announce their divorce?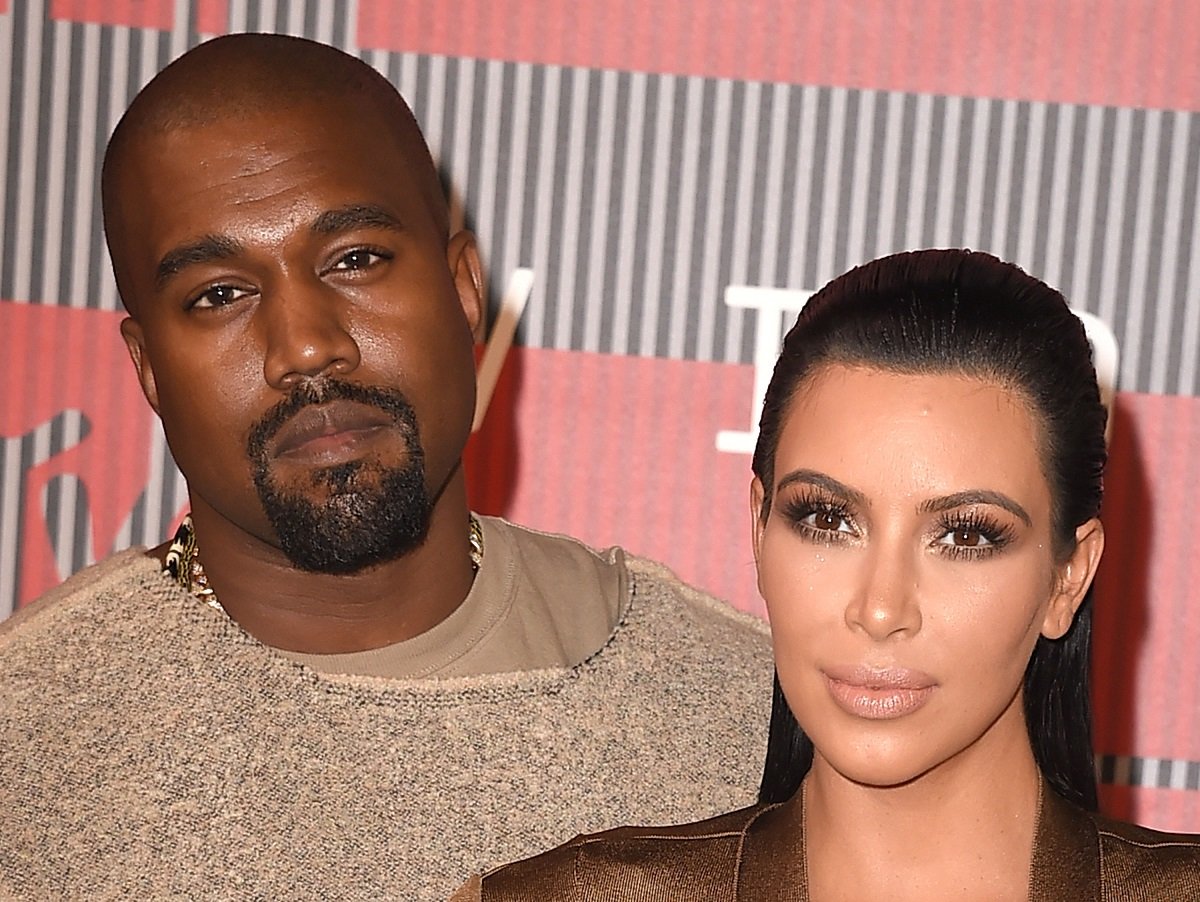 Kanye West and Kim Kardashian were married in 2014, although they first started dating in 2012. The two had been friends for years, with West even appearing on early episodes of Keeping Up With the Kardashians. By the time West and Kardashian started dating, the social media star was fresh from a disastrous marriage to basketball pro Kris Humphries.
Things moved quickly between West and Kardashian, and in January 2013, Kardashian confirmed that she and West were expecting a baby. The two were married in an extravagant ceremony in May 2014. In the years that followed, they went on to welcome three more children, expanding their business empires all the while.
However, in 2020, rumors of trouble between West and Kardashian started swirling. West's highly-criticized presidential run, along with his Twitter "rants," reportedly caused tension between the couple, a source told Page Six. Ultimately, following months of speculation, Kardashian filed for divorce from her rapper husband in February 2021. In the year since then, fans have watched as West and Kardashian pursue their divorce, all while navigating the perils of the press and social media. 
What did Kanye West say about his divorce in relation to Will Smith and Jada Pinkett-Smith?
Kanye West has not confirmed whether his fondness for social media contributed to his split from Kim Kardashian. However, in a recent interview with Hollywood Unlocked, the rapper did admit that he made a conscious decision to step away from Twitter. As reported by Insider, West said that there are "problems on both sides" that he didn't want to be "aired out" publicly.
"We ain't trying to go no full, you know, all respect dude, I gotta use these names as an example," West said. "My biggest thing is when I be on my Ye about to tweet, I don't tweet anymore. I be like, 'We not going full Will and Jada.'"
What was Kanye West referring to with his Will Smith analogy?
Fans might well recognize Kanye West's reference to Will Smith and Jada Pinkett-Smith, and while it does seem like shade, there seems to be a clear reason why the rapper is avoiding Twitter these days. Insider notes that Will Smith and his wife, who have been married since 1997, have been notoriously open about problems within their marriage.
Jada Pinkett-Smith, who co-hosts a Facebook Watch series called Red Table Talk, has even welcomed her husband to the show to discuss their history. But in early 2019, Will Smith decided to stop appearing on the series.
"I don't watch anymore," Smith said in a May 2019 interview with Insider. "They telling all our business."
Clearly, West is trying to push back against the perils of social media by avoiding Twitter whenever possible. Through it all, Kardashian has remained relatively silent, leaving many fans to wonder how she really feels about West's interview — and whether she believes he's actually done with Twitter for good.