Kanye West's Backstage Demands Are Simple Requests Like Lip Balm and Hot Sauce
Kanye West has certainly created a reputation for himself. While he started off his career to immense positive acclaim for his musical talents, his marriage to reality star Kim Kardashian West — and his subsequent bizarre political and social commentary — has earned him the reputation of being an eccentric, narcissistic star with a typically overinflated ego. 
However, it seems that West isn't as big of a diva as people think he is. His backstage demands were recently revealed, and they seem like ordinary items that even the most down-to-earth celebrities would ask for. No outrageous demands for this superstar!
How did Kanye West get famous?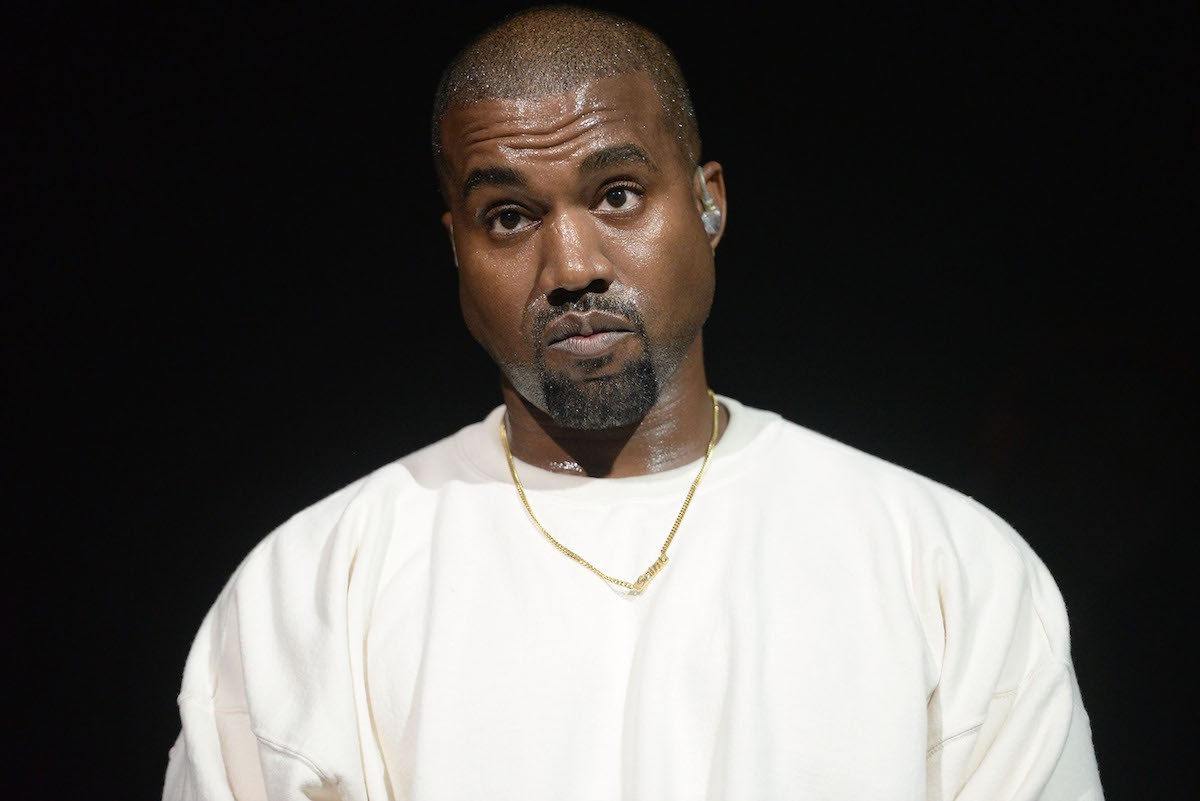 RELATED: Kanye West Proves (Once Again) He Doesn't Value Women or Their Bodies
Younger generations may only remember West for his appearances as Kim Kardashian West's husband in Keeping Up with the Kardashians or for the wild public antics that get him in the headlines. But music fans know that West has long been considered one of the most talented artists in hip hop. 
Some consider West a musical and lyrical genius, considering that he started writing poetry when he was only 5 years old. He started writing real music all the way back in the 90s, creating songs for big-name hip hop artists like Jermaine Dupri and Jay-Z.
Finally, West released his own debut album, "The College Dropout," in 2004 to immense critical acclaim. The album included his hit single, "All Falls Down." Since then, West has seemed to be unstoppable, releasing more albums and even starting a successful clothing line, Yeezy, which is where most of his wealth comes from today.
He famously married Kim Kardashian West in 2014, and although few thought the relationship would last, they now have four children together and seem to be as happily in love, as ever.
Kanye has an eccentric personality
In more recent years, West's proclamations and behaviors have veered toward the eccentric and even bizarre. He has done and said some things that were so bizarre, in fact, that they have fans seriously worrying about the state of his mental health.
He famously started raising public concern when he expressed his support for Donald Trump. Coming from a man who once exclaimed that George Bush doesn't care about Black people, this seemed like quite a radical turn of political opinion.
West once tweeted: "You don't have to agree with Trump but the mob can't make me not love him. We are both dragon energy. He is my brother. I love everyone. I don't agree with everything anyone does. That's what makes us individuals." 
Dragon energy? Fans had no idea what he was talking about. His newer music, like his album Jesus is King, has also confused fans.
Even before he started tweeting his weird support for Trump, West was known as one of the most narcissistic people in the public eye. He's compared his music to a cure for cancer, and called himself "the number one human being in music." West is certainly extremely talented, but we don't know about all that.
It turns out that West live with a mental illness. He was hospitalized in 2016 and diagnosed with bipolar disorder.
The simple things that West asks for backstage
Every star has a list of demands that they want to be prepared for their dressing rooms. Some are absolutely outrageous and knowing West, one could be forgiven for assuming that West would have outrageously luxurious demands, too.
Not so, it turns out. West's backstage demands include very simple things like Yoplait yogurt cups, chewing gum, Carmex lip balm, and assorted nuts.
There is one thing that West used to go all out on: Alcohol. His backstage demands include top-shelf booze like Hennessey, SKY Vodka, and Patron Silver. That's likely not on his list anymore, as West told GQ earlier this year that he quit drinking.
Still, that's significantly less than what we'd expect from this narcissistic star, so we want to give him the benefit of the doubt. Considering he just announced that he was running for President in 2020, though, it seems like West is as full of himself as ever.