Kanye West's Recent Marriage to Bianca Censori Isn't Actually Legal
Kanye West has married Yeezy designer Bianca Censori, just two months after his divorce from Kim Kardashian. Here's what we know about the rapper's marriage and why it isn't legally binding.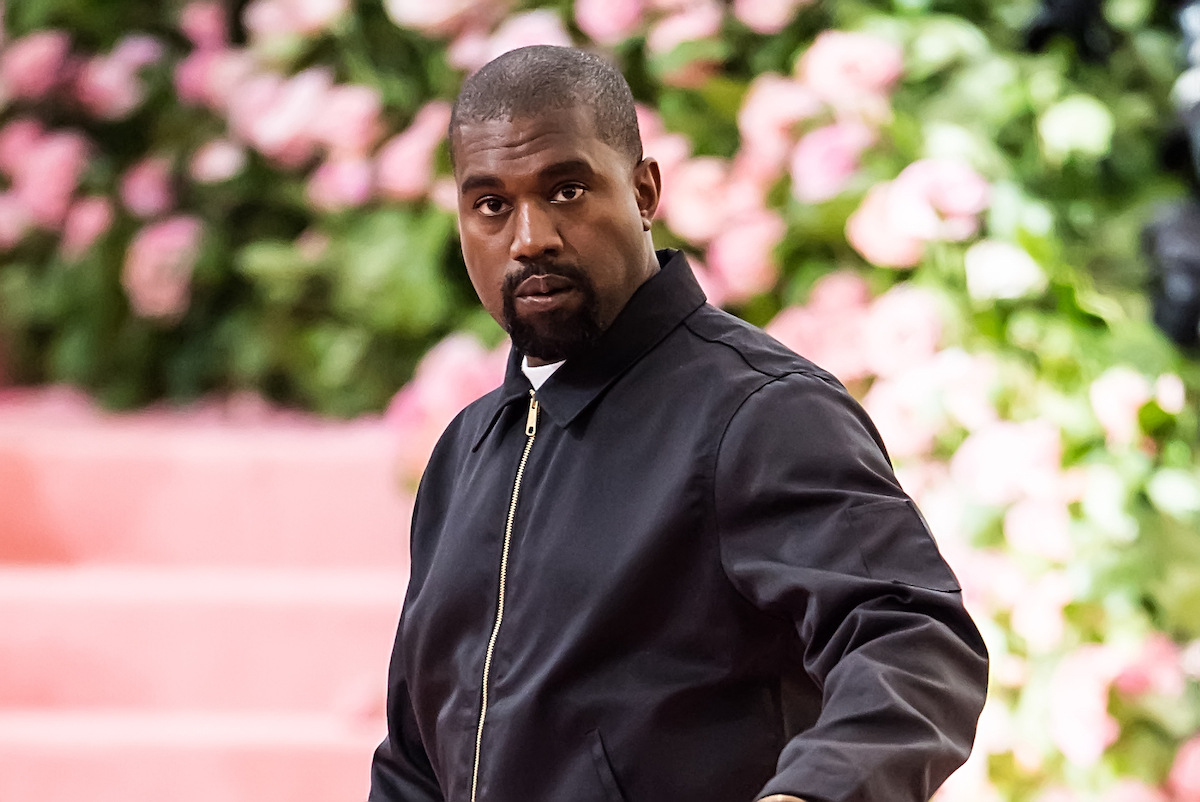 Kanye West reportedly married Bianca Censori in a private ceremony
On Jan. 13, TMZ reported that Kanye West had married Bianca Censori in a private ceremony. Censori has been an architectural designer for the rapper's fashion brand Yeezy for several years. 
Censori previously bore a striking resemblance to West's ex-wife, Kim Kardashian. But the Australian recently changed up her look with cropped platinum blonde hair.
West and Censori were spotted together earlier this week at the Waldorf Astoria in Beverly Hills. The rapper wore a wedding band on his left-hand ring finger. Sources confirmed to TMZ that the ring symbolizes West's commitment to Censori after their wedding ceremony. 
But despite the wedding and the ring, West and Censori are not yet legally married.
Kanye West's marriage to Bianca Censori isn't legal
Although Kanye West and Bianca Censori had a private wedding ceremony, their marriage is not technically legal. TMZ reported that the couple still needs to file a marriage certificate, which is required to make the union legally binding. 
First, West and Censori have to obtain a marriage license, the precursor to a marriage certificate. According to Brides, "A marriage license is a legal document obtained by a couple prior to marriage. Once the license is signed (during or after your ceremony) and returned by an officiant to the county, a marriage certificate is issued."
The marriage license is basically an application to be married. West and Censori need to sign and submit the license before receiving their certificate, which would make their union legal.
"The marriage certificate is a certified copy the married couple will receive post-wedding, which proves they are officially married," said D. Bruce Hanes, Esq., Montgomery County Register of Wills, Clerk of Orphans' Court.
The rapper released a song about his new partner titled 'Censori Overload'
Kanye West may have hinted at his plans to marry Bianca Censori in a song that dropped on SoundCloud in December 2022, aptly titled "Censori Overload."
The track opens with lyrics, "Waking up to 'I can't do this anymore' text / And The Bible said I can't have anymore sex till marriage." The words could be a clue as to why the rapper, who has spoken many times about his religious beliefs, married Censori. 
Before West and Censori's wedding, fans wondered about the title of the song and its spelling. There are several comments on SoundCloud debating the name. Today, a fan commented, "Now this song title makes sense."