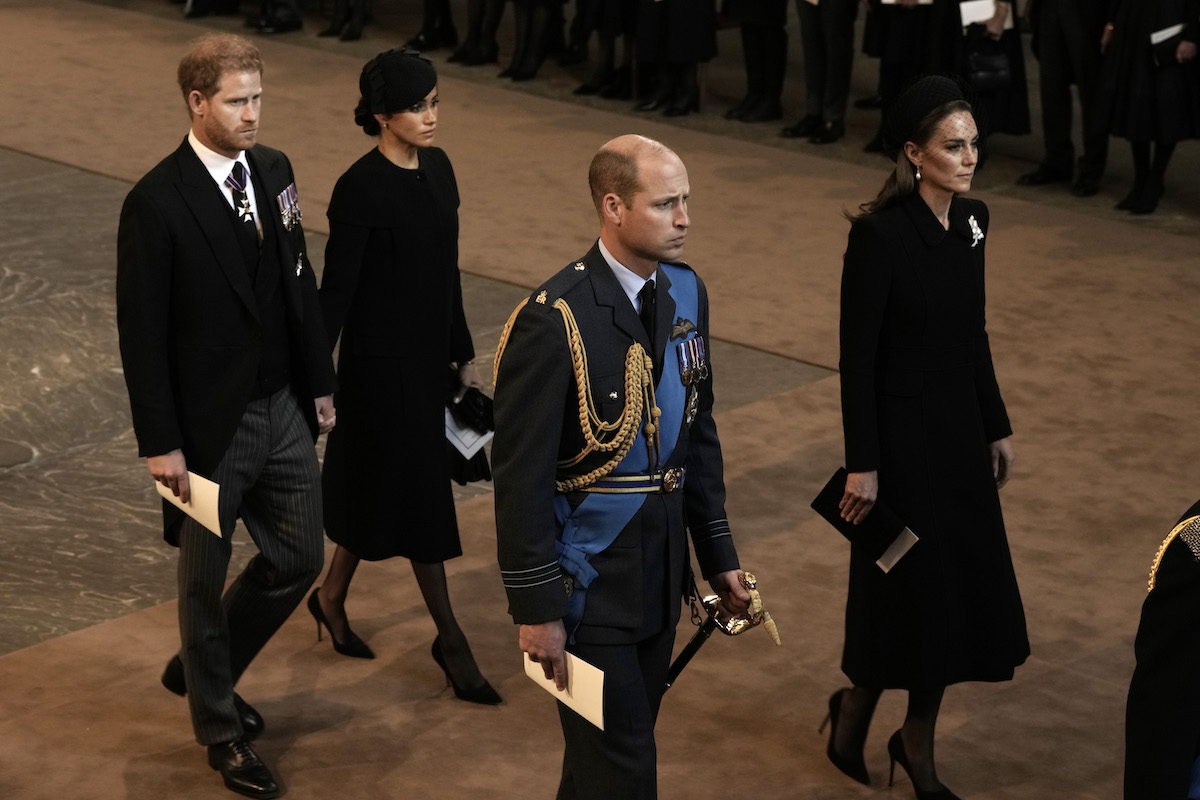 Kate Middleton Asked Prince Harry 1 'Very Simple' Question Before Queen Elizabeth's Funeral
'Kate knew this was the only time she could talk to Harry before he closed himself off from the family again,' a source said of Queen Elizabeth's September 2022 funeral.
Queen Elizabeth II's funeral may have been televised, but details about what happened behind the scenes are still coming out more than a year later. Among the moments cameras didn't catch? A conversation between Kate Middleton and Prince Harry. The Princess of Wales reportedly asked her brother-in-law, the Duke of Sussex, a "very simple question" ahead of the queen's funeral. 
Kate talked to Harry in the hours before Queen Elizabeth's funeral
According to OK! Magazine, the tension between Harry and Kate on the day of Queen Elizabeth's funeral — Sept. 19, 2022 — started with a private conversation. Kate, now 41, reportedly confronted Harry before the Westminster Abbey service.
"Kate knew this was the only time she could talk to Harry before he closed himself off from the family again," a source told the outlet. "After all, with so much going on between them, there was going to be zero chance at the actual ceremony." 
Indeed, all eyes were on Harry and how he interacted with the rest of his royal relatives at the queen's funeral. Every movement got dissected. Conversations, however brief, were analyzed by lip readers and body language experts.  
Days before the queen's funeral, on Sept. 10, 2022, Harry and his wife, Meghan Markle, reunited with Prince William and Kate. They looked at tributes to the late queen outside Windsor Castle amid crowds and cameras. While it may have been a reunion of sorts, Kate later called it one of the hardest things she's ever done. 
Kate asked Harry about betraying the royal family
The source continued, sharing the question Kate posed to her brother-in-law before the queen's state funeral got underway. 
"Kate never thought in a million years that Harry would hurt his own family [like] this," they said. "Harry and Kate were once so tight, and she can't forget that. It feels like she also lost a brother in all this mess, and she wanted to ask Harry one very simple question: 'Why did you betray us?'"
At the time, Netflix's Harry & Meghan docuseries hadn't yet been released. Neither had Harry's memoir, Spare, in which he shared unflattering anecdotes about Kate and other family members, including his brother, the Prince of Wales, father, King Charles III, and stepmother, Queen Camilla. 
Although, per the outlet, Spare was still months away from its January 2023 release date at the time, the royal family knew it'd have accusations. Furthermore, in September 2022, the bitterness between Harry and the rest of the royal family had already reached "nuclear levels" 
Harry recalled Queen Elizabeth's funeral in Spare. However, he made no mention of Kate's reported question. Instead, he discussed tearing up at St. George's Chapel and not being able to "stop" hugging Prince Archie and Princess Lilibet when he and Meghan returned home to California. 
Harry, Kate, and the royal family aren't in a place where they want to find 'common ground'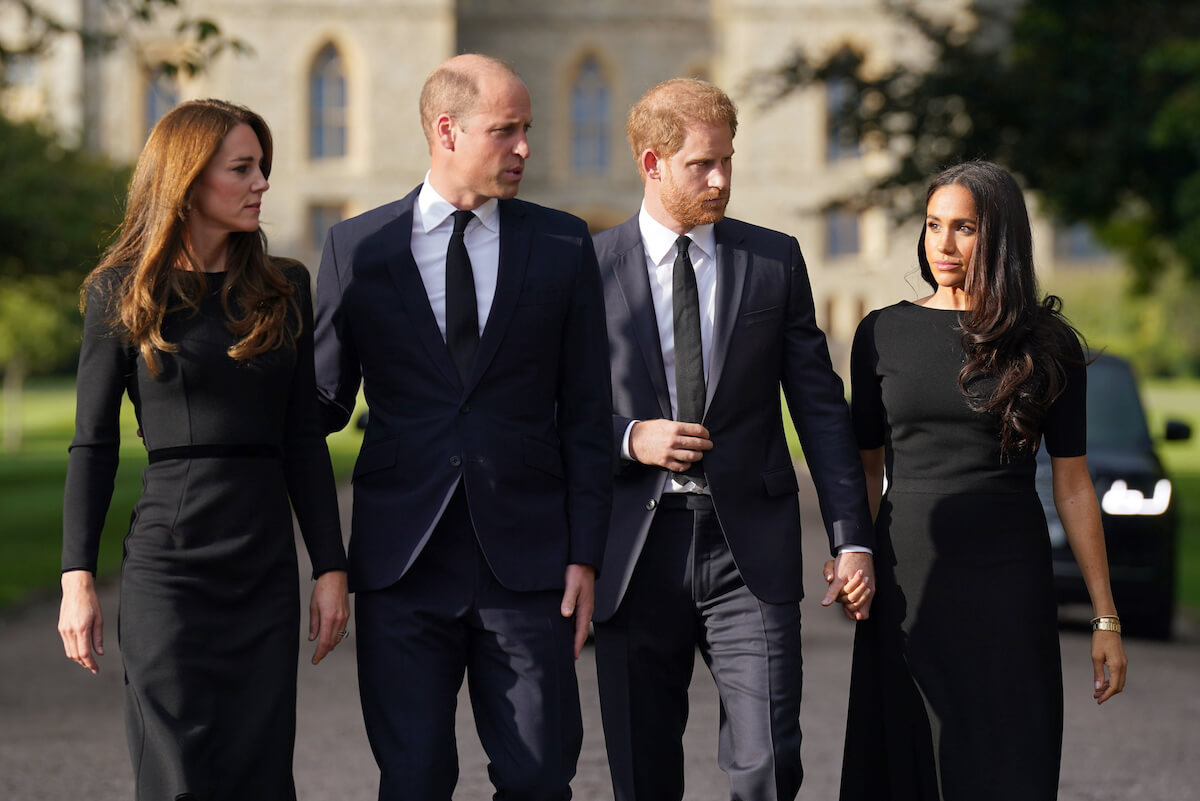 Speaking to the outlet, Dr. Ed Owens, a royal expert, called the situation a "classic case of conflict resolution." Both sides — Harry and the rest of the royal family — are seemingly without a strong desire to find "common ground." At least for now. 
"Conflict resolution requires an understanding on the part of both parties and a desire to find common ground," Owens said. "Unfortunately, I don't think there's a deep enough desire on either side to find that common ground at the moment." 
"Time is often the healer, and in terms of their finding common ground, it's something that might happen further down the line," he continued. "But at the moment, there doesn't seem to be a deep enough desire to find that common ground or a desire to be understanding on both sides for there to be sort of any successful resolution." 
"What it would take is for some conciliatory force to work as a mediator between the two groups," Owens went on. "But that's only going to happen behind closed doors. It's not as if there's going to be a public conversation."