Kathryn Hahn Had a Cringeworthy Snafu in Her 'How to Lose a Guy in 10 Days' Audition
Kathryn Hahn is the new queen of TV thanks to WandaVision, but before she was part of the Marvel Cinematic Universe, she was creating memorable roles in countless comedies. Her first movie ever was How to Lose a Guy In 10 Days, and she wasn't convinced she was going to get the role.
In fact, Hahn once said her final audition with Kate Hudson for the rom-com was painfully awkward because of her nerves.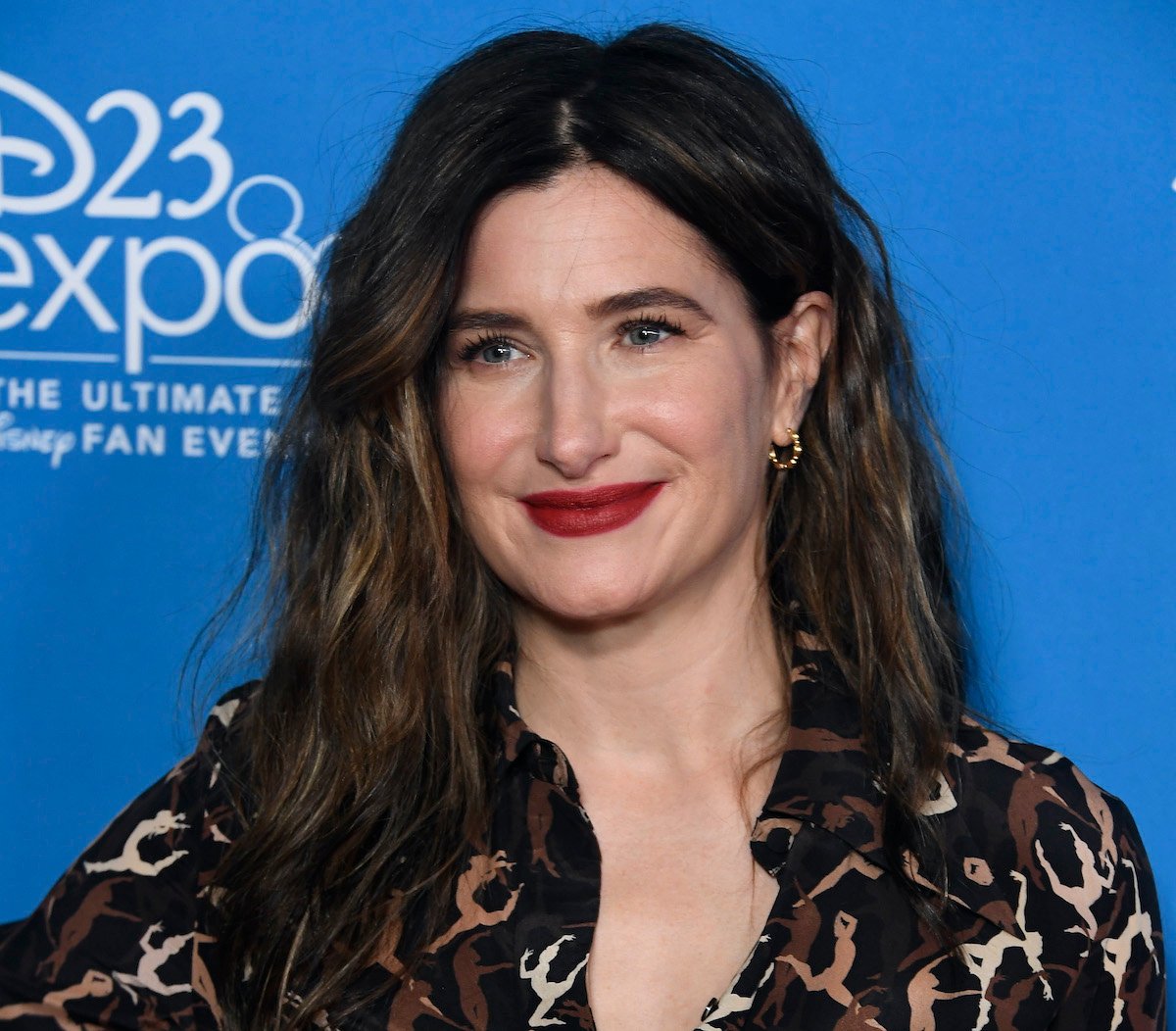 Kate Hudson almost didn't star in 'How to Lose a Guy in 10 Days'
Hahn was one of many famous faces in How to Lose a Guy in 10 Days. She co-starred alongside Hudson, Matthew McConaughey, Bebe Neuwirth, Thomas Lennon, Michael Michele, and Adam Goldberg.
The classic rom-com made even bigger stars out of Hudson and McConaughey, and cemented their place as rom-com favorites. They reunited in 2008's Fool's Gold.
Surprisingly enough, Hudson wasn't the film's first choice for the role of Andie Anderson. Gwyneth Paltrow was originally attached to the film, but its first initial director, Mike Newell, wouldn't lock down a start date, so she left.
Donald Petrie stepped in to direct instead, and once casting concerns about Hudson and McConaughey's age difference were squashed, filming commenced.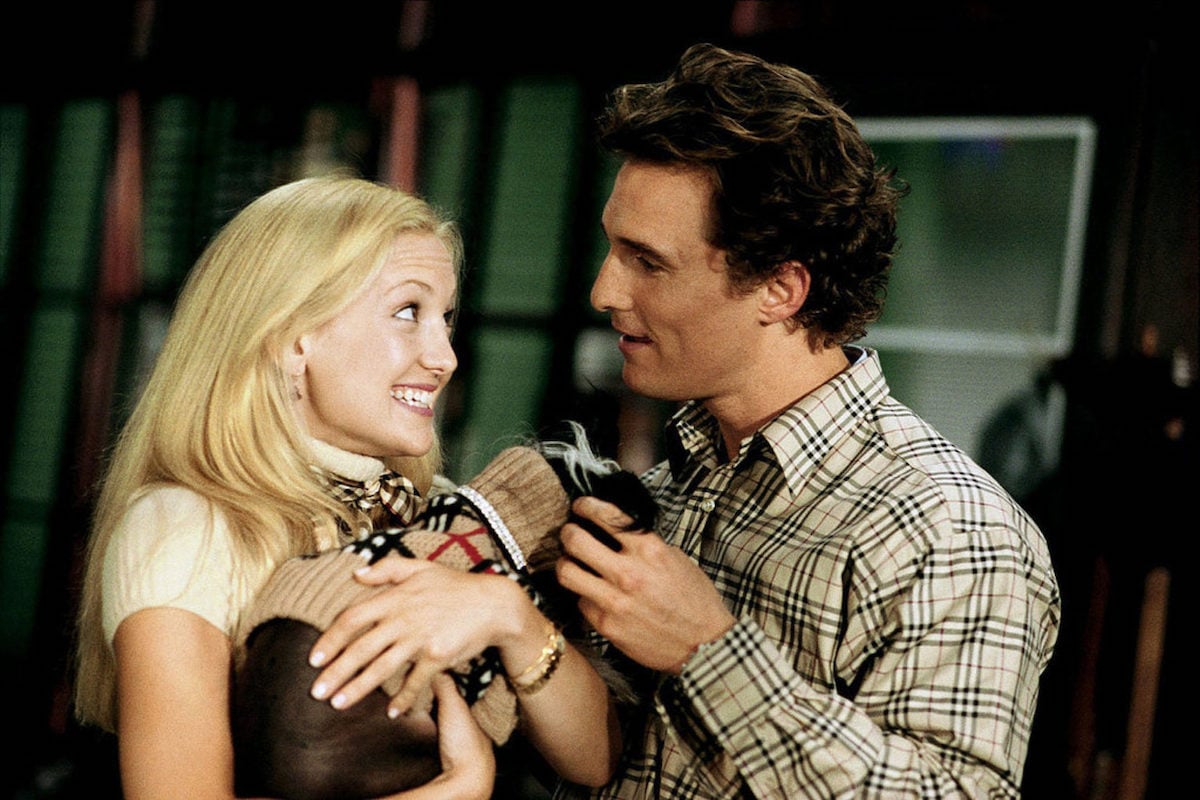 RELATED: 'How to Lose a Guy in 10 Days': Kate Hudson Improvised 1 of the Most Iconic Scenes to Mess With Matthew McConaughey
Kathryn Hahn's phone wouldn't stop ringing in her 'How to Lose a Guy in 10 Days' audition
Hahn was fresh out of graduate school when she auditioned for the movie, and it was the first movie she would ever star in. Suffice it to say she was feeling the pressure.
She told Entertainment Weekly in 2018 all about how her nerves affected the final audition that she did with Hudson. The audition was held in front of the director, and her nerves got the best of her, and she ended up bringing up a "horny" theater summer camp she and Hudson both attended.
"I was so nervous, I remember I broke the ice by joking about the horny summers at this theater camp we had both been to when we were kids," she recalled of her first meeting with Hudson. "Even though I had a boyfriend at the time, so it wasn't so horny for me."
As if she wasn't mortified enough, things got even more awkward: her phone started ringing in the middle of a scene. She said:
"It was the worst thing that could have possibly happened. I answered it and improvised it as part of the scene, but then I had to pretend like it wasn't continually vibrating as my friend Patrick kept calling. He basically was like, girl, what the f is going on? He thought I'd lost my mind."
RELATED: 'How to Lose a Guy in 10 Days': Kate Hudson Used Her Marriage to Chris Robinson to Get the Part
Kathryn Hahn's 'WandaVision' audition was unconventional
She had much less awkward auditions moving forward. In fact, her WandaVision audition wasn't really an audition at all! As Marvel Studios President Kevin Feige revealed, Hahn had come in for a meeting with Marvel creators, and then when brainstorming possibilities for the WandaVision's Agnes casting, they naturally thought of Hahn.
"It was one of those miraculous things that happened," Feige said, according to CBR. "Maybe it was over the course of months. In my memory, it all happened very quickly."
He continued:
"It was a rare general meeting, which we don't usually have a lot of time to do, but Kathryn came in and sat down with Luis D'Esposito. She was a fan of of what we were up to and we're fans of hers. At exactly that same time, we were sitting in that writer's room trying to think of who to play Agnes. It probably took five seconds for somebody to say, 'Wait, what about Kathryn? She was in yesterday.'"
He continued:
"We don't usually cast like that. It's not usually like, 'Who came in the other day? Let's cast them.' It's almost never like that, as a matter of fact, but it's usually never as perfect as this. I think it happened very very quickly and it also — I don't want to speak for Jac [Schaeffer] — but I think also solidified the voice of the character. It kind of… I almost said something I shouldn't. Who is the greatest nosy neighbor in the world right now? Not in real life!"
For her part, Hahn told The Hollywood Reporter of playing Agnes, aka Agatha Harkness, "I couldn't have dreamt a cooler part, honestly. I was thrilled."