'WandaVision' Forced Kathryn Hahn to Get Her First Computer
WandaVision is the world's new favorite show, and Kathryn Hahn is the world's new favorite villain. The Bad Moms alum starred as the nosy neighbor Agnes, who turned out to be Marvel comics witch Agatha Harkness. The show became an instant hit, spurring countless internet memes featuring Hahn's face. But she's none the wiser.
In an interview with Jimmy Kimmel, Hahn revealed that not only is she not on social media, but she also got her first computer ever in February 2021.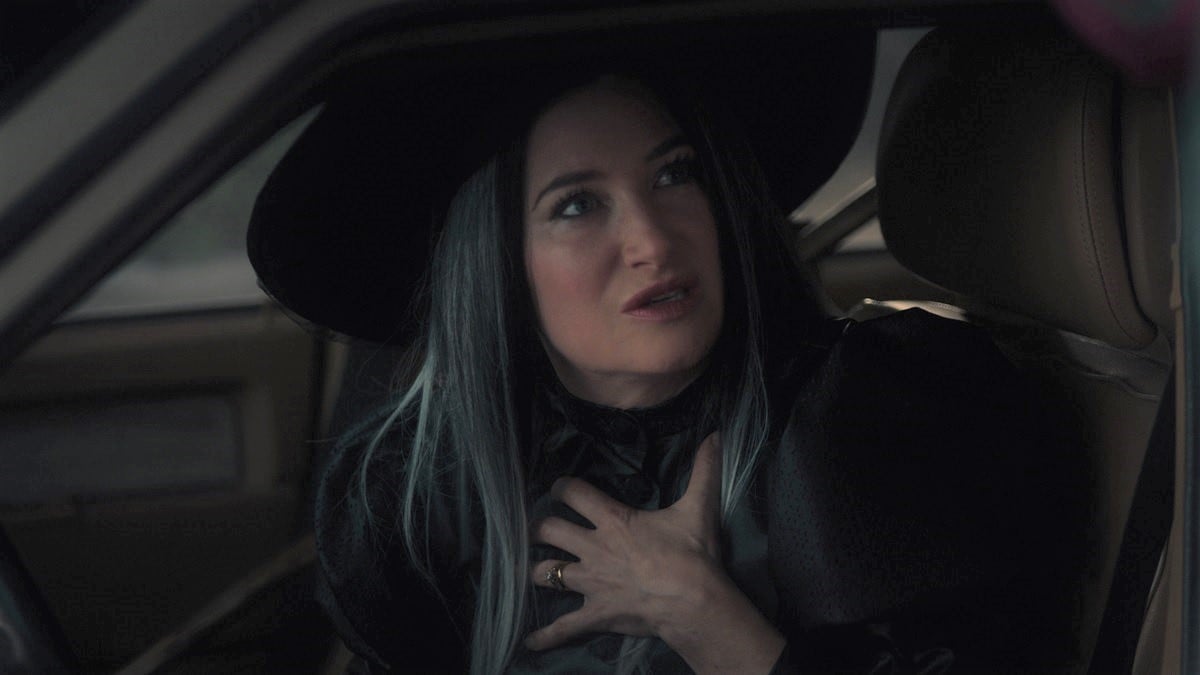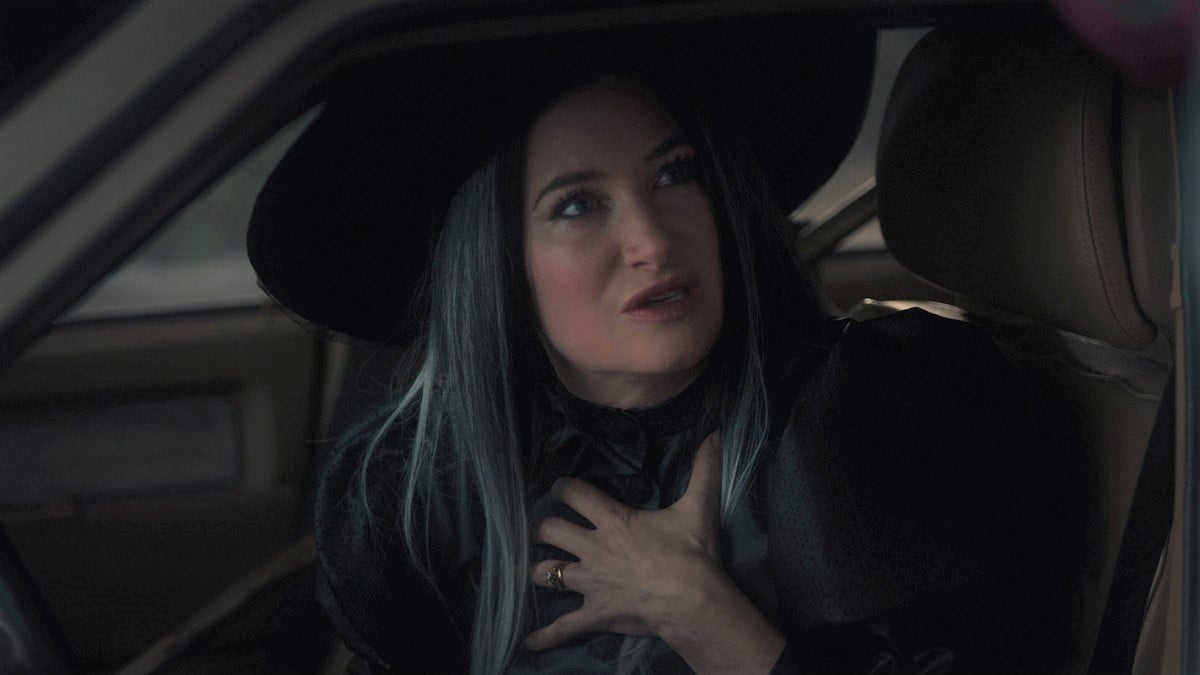 Who is Kathryn Hahn married to?
Hahn shared a lot of hilarious tidbits in her interview with Kimmel. She appeared on the show via video call from her home, and her husband, Ethan Sandler, also made an appearance.
Hahn and Sandler were co-stars on NBC's Crossing Jordan. In fact, they played love interests! But that's not where they met. The couple met when they were students at Northwestern University. They eloped on their 10th anniversary and now share two children, Leonard Sandler and Mae Sandler. No, they're not related to Adam Sandler. (Also, one of Hahn's scenes in Crossing Jordan inspired NBC's Heroes. The power she has.)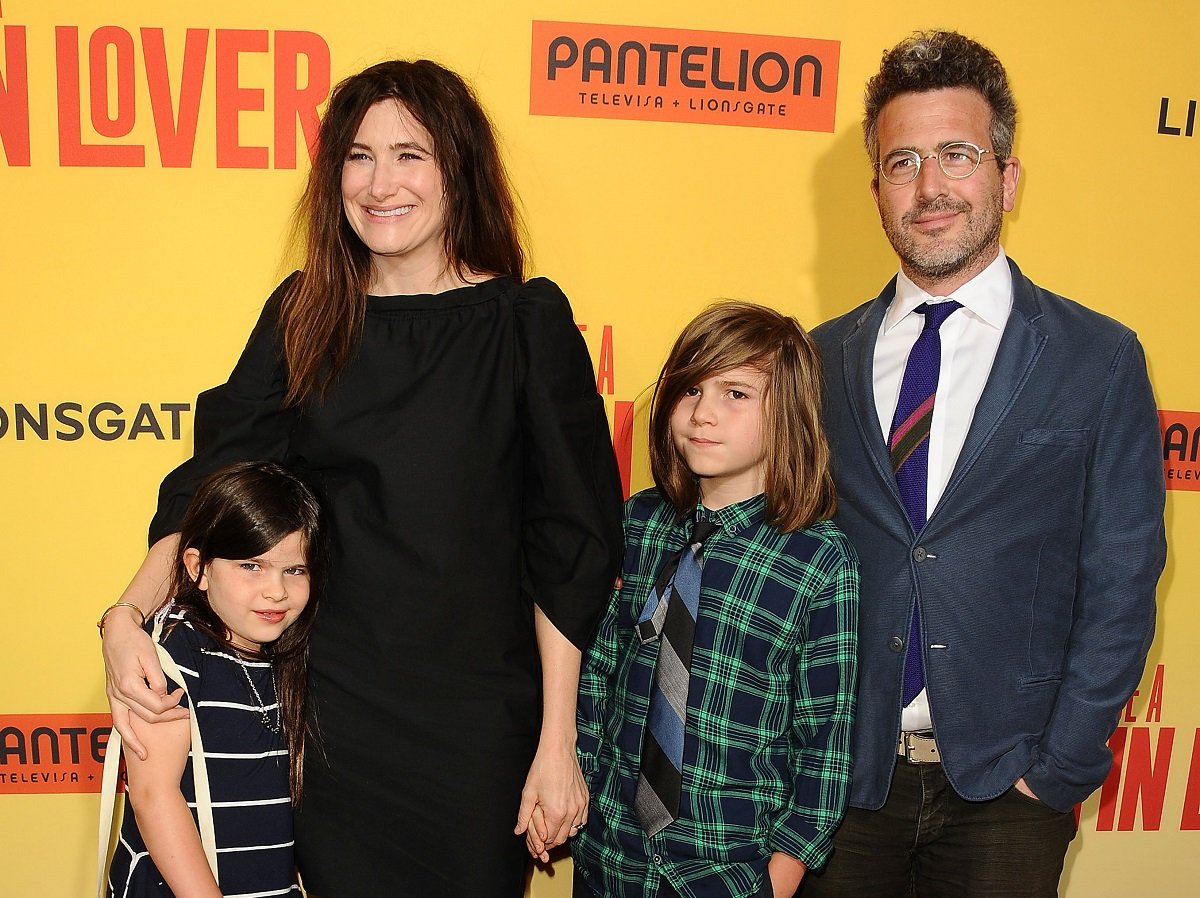 Kathryn Hahn's kids helped her prepare for 'WandaVision'
The Parks and Recreation alum told Seth Meyers that Leonard helped educate her on all things Avengers to prepare for WandaVision.
"I was able to do a deep dive on Agatha Harkness, but I definitely needed a little bit of help with the Avengers and going backwards," Hahn told the late-night host. "Because it was a little bit of a word salad, walking into this. I couldn't remember who is who and what was what. And so they were—my son especially was—like, a huge, huge help."
Another thing her family had to help her with is technology.
Kathryn Hahn's family staged a 'computer intervention' for her
As the How to Lose a Guy in 10 Days alum told Conan O'Brien in 2014, her father ran a computer supply business when she was growing up in Cleveland, Ohio. Despite her dad's job, she's never owned her own computer until this year. Yes, you read that correctly. The year is 2021, and Hahn just got her first computer.
When Kimmel asked the Emmy nominee if she's read fan theories about her WandaVision character, she responded, "Not often because I do not really have access."
"I only yesterday bought my first—this is true—yesterday, I got my first computer ever," she continued. "And I don't have any social media, so you're looking at somebody really off the grid."
A surprised Kimmel asked her to explain how that is possible. Hahn said:
"My husband gave me his old one once, and I was like, I don't know, why do I need it? I love a hard copy! I need my highlighter, I want a pencil. I basically had a computer intervention where my kids and my husband were just like, 'Mom, Kathryn, you need to get a computer. You cannot be bothering us with this nonsense anymore. You have to.' So, I had to have a tutorial. This is all brand new to me 'cause I've been doing it on an iPad."
And then, Kimmel said what we were all thinking: "Welcome to the 21st century."
"I don't like it," she teased. Who's been avoiding technology? It's been Kathryn Hahn all along.