Katt Williams Can't Believe Snoop Dogg Gets So Much Done While High: 'I Can't Get Out of the Room if I'm High'
Katt Williams and Snoop Dogg have a lasting friendship — and Williams is constantly impressed with how much Snoop Dogg gets done while high.
Katt Williams is a popular standup comedian and actor who has appeared in a wide variety of projects, from TV shows and movies to video games. Known for his signature high-pitched voice, Williams has a no-holds-barred standup style, riffing on everything from life as a celebrity to the perils of addiction and inner-city living.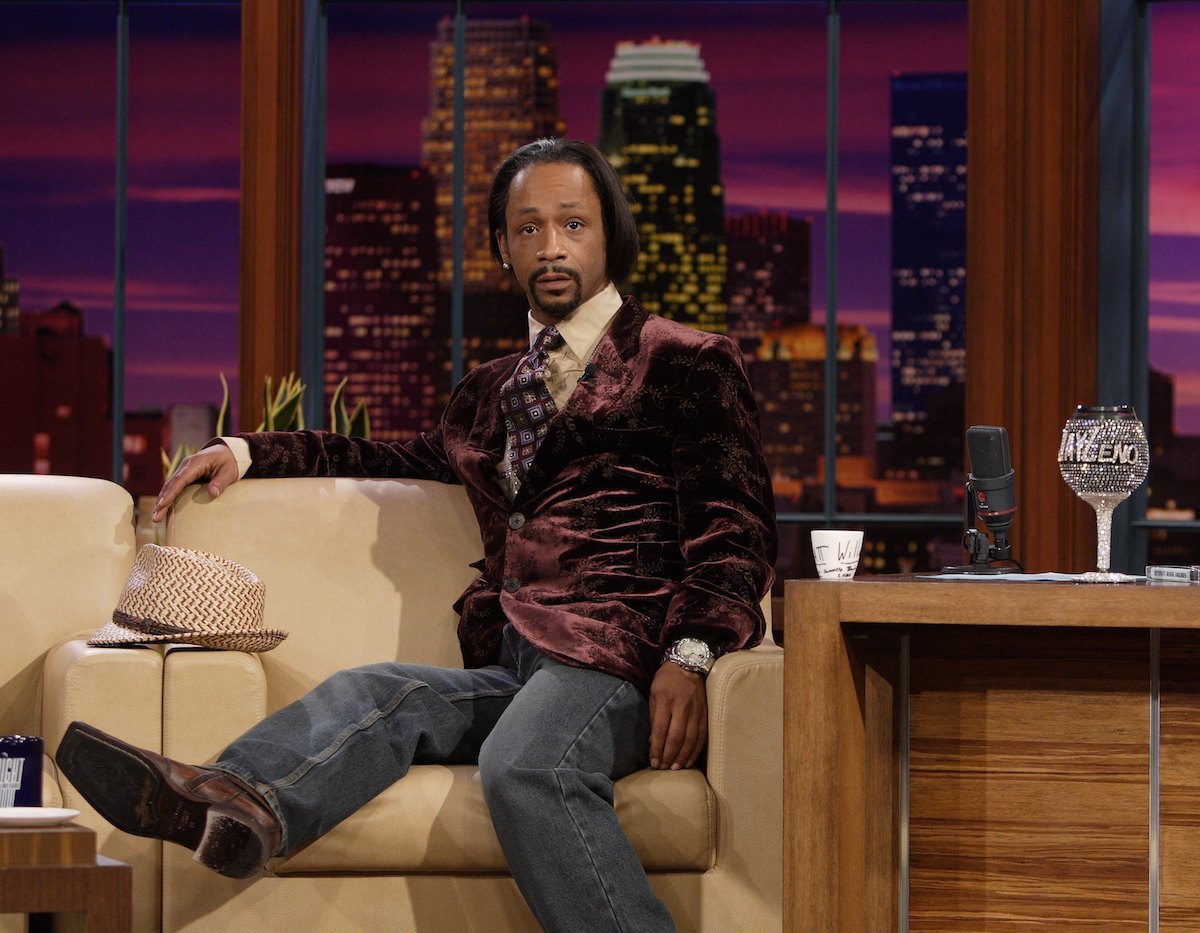 Williams is good friends with several rappers and has a long-standing association with Snoop Dogg. In fact, Williams has referenced Snoop Dogg in his standup routines on several occasions, even talking about their shared affinity for cannabis – and why he's "impressed" by how Snoop Dogg acts when he's high. 
What did Katt Williams say about being 'impressed' by Snoop Dogg?
Katt Williams has no problem talking about his fondness for cannabis, and how he handles it a bit differently than his good friend, Snoop Dogg. In a 2008 interview with talk show host Conan O'Brien, he admitted that he is in awe of how Snoop Dogg acts after he smokes weed.
"Snoop is just really hilarious," Williams said,
"He's got two TV shows, he's doing a movie, he's got three albums, he's coaching football, he's doing a show about being a father … and you hear he's high, and you're like 'I can't get out of the room if I'm high.'"
That interview isn't the only time that Williams has opened up about Snoop Dogg's prowess at smoking cannabis. In one of his standup specials featured on Netflix, Williams noted that he's smoked weed with the legendary rapper on several occasions. During one of the sessions, Williams admitted that he got "high enough to look down on the stars" but that Snoop Dogg and his companions didn't seem to be similarly affected. 
Katt Williams and Snoop Dogg have a long-standing friendship
As a noted cannabis aficionado, Katt Williams is likely aware of the fact that smoking weed affects everyone differently – and that it is very normal for some cannabis users, like Snoop Dogg, to possess heightened levels of energy, while others might be more likely to relax under the influence of cannabis.
According to GoodRX, this is because a variety of factors influence how marijuana affects the brain, including age, gender, genetics, how much marijuana you have smoked in the past, etc. Although there are major differences in the way that Williams and Snoop Dogg interact on a recreational level, this hasn't affected their friendship.
As reported by HuffPost, the two go way back, first solidifying their friendship in the early 2000s. The rapper and the comedian have even worked together on several projects, recording songs like "Mind Right" and "Good Relationships." Snoop Dogg also doesn't mind speaking out publicly when Williams experiences struggles, such as in 2012, when Williams went through a bout of legal troubles.
Speaking to TMZ, Snoop Dogg said,
"Katt needs some help, man. He really better go get some help. Somebody needs to really sit him down and get him some help. I'm his friend. I can't clown or laugh. I really wanna see him get some help before he goes too far."
Snoop Dogg and Katt Williams are both pop culture icons
Fortunately, Katt Williams was able to bounce back from his legal issues and continue his successful standup career. Over the past few years, he has embarked on several comedy tours and appeared in hit TV shows like Atlanta. As for Snoop Dogg, he is widely considered to be one of the greatest rappers of the past few decades, and a pop culture icon who has proven that he has the versatility to succeed at whatever he does.