Katt Williams Didn't Know If He Could Reach a Black Audience After Starting His Career Doing 'White Comedy'
Katt Williams is a comedian who has managed to achieve fame both as a standup star and movie actor. His career, which began in the '90s, has managed to grow and evolve with each passing year – and his fans love the way he manages to weave real-world experiences in with lowbrow, often scandalous comedy.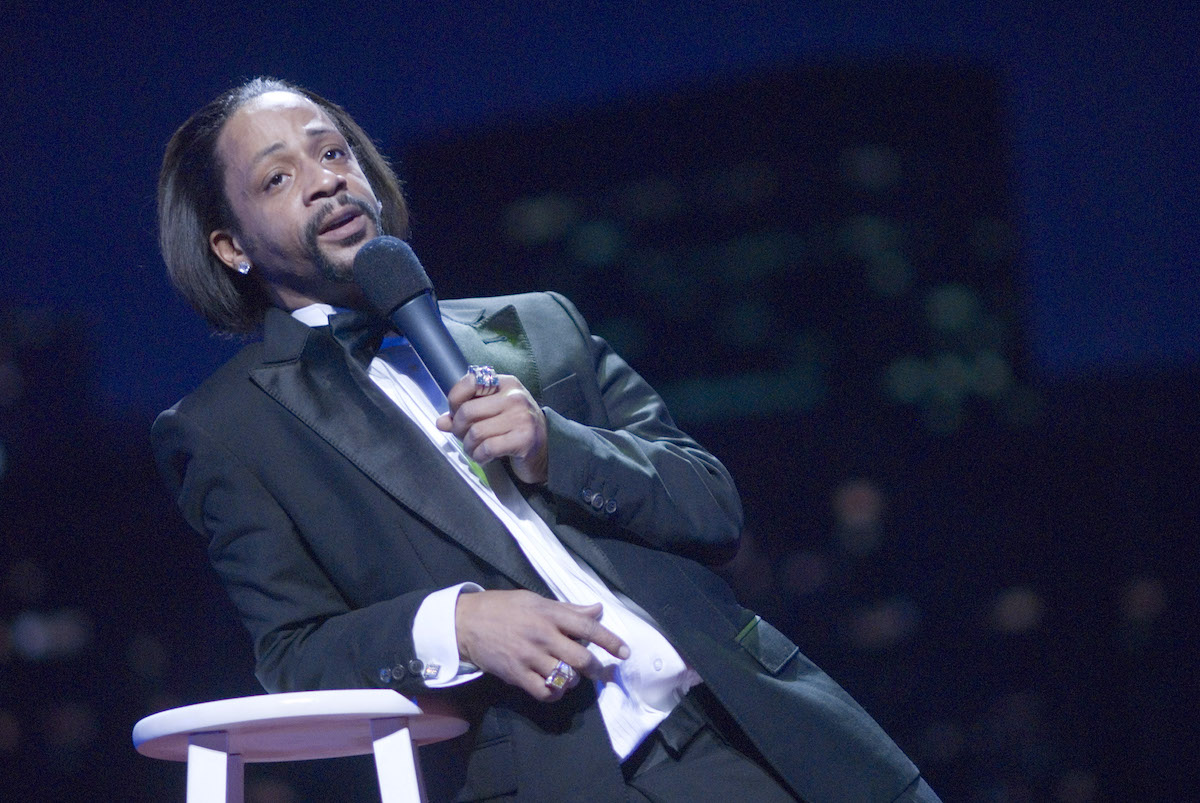 Williams didn't have an easy start in the comedy business and had to work hard for every bit of his success. In fact, as he revealed in a 2014 interview, he wasn't sure at one point if he would even be able to appeal to Black audiences. 
What did Katt Williams say about getting his start in 'white comedy'?
In a 2014 interview with Vlad TV, Katt Williams talked about his early days as a struggling standup comic. He admitted that he got into comedy after winning a standup competition that offered him the chance to tour and open for big-name comedians like Jeff Foxworthy. "I started out doing white comedy … I didn't do any Black rooms," Williams said,
"I started out with Jeff Foxworthy and Richard Jenni, and a guy named Dan Whitney who later became Larry the Cable Guy."
Williams explained how he eventually went to Oakland to test his hand at playing to different audiences. "I wanted to see if I could reach a Black audience," Williams noted. Williams also talked about a notable instance that changed the way he viewed comedy – when he won a comedy contest and got $25 cash. The comedian joked that he didn't know comedy was a job that people "got paid to do," and reiterated that it took him another seven years to seriously decide to pursue comedy as a career. 
Katt Williams went on to become a major comedy star
Katt Williams might not have had an easy start to his comedy career, but once he made it big, his career never slowed down. Williams himself had a difficult childhood, admitting in an interview with GQ that although he had a tough time, his desire for growth was intense: "I had already read a hundred books by the time I was 4 years old. I was homeless as a teenager—I didn't graduate from high school. I found out my IQ, and then I was done."
It is that intelligence and drive that helped propel Williams to the top. By the early 2000s, Williams had made a name for himself as an actor, appearing in movies like Rebound, The Perfect Holiday, and First Sunday. He also made waves with his standup specials, including, most notably, his 2006 hit The Pimp Chronicles. Williams is noted for his unique ability to speak about hot topics, including his indictment of traditional "cancel culture," where he noted that "growth is part of being an adult."
Katt Williams had a career resurgence in 2018
Although Katt Williams has been involved in his share of controversial incidents over the years, including several run-ins with the law, he's never stopped working on his craft. In 2018, Williams experienced a major career resurgence after being cast in the hit TV show Atlanta. For his role as Willie, Williams was honored with an Emmy Award for Outstanding Guest Actor in a Comedy Series, according to IMDb. 
Thanks in part to his work on Atlanta, Williams has earned a whole new group of fans – pop culture consumers who are diving deep into his life and legacy, learning everything that they can about the controversial and hilarious comedian who worked so hard to get to the top.