Katt Williams Learned How to Respect Women After a Door-to-Door Sales Job Led Him to a Group of Crying Sex Workers
Long before Katt Williams was selling out stadiums on comedy tours, he helped out a group of prostitutes who taught him about respect.
Katt Williams has incited controversy frequently throughout his career, primarily due to his raunchy standup specials. Through the fame, fortune, and headlines, however, Williams has remained true to himself and stayed transparent with his followers.
A comedian who loves working in every medium from stage to screen, Williams also has no problem giving in to his emotions when the occasion calls for it. In a 2014 interview, the Cincinnati native opened up about the life-changing moment that taught him about respect and how to be a good man and partner. 
Katt Williams opened up about the experience that led him to respect women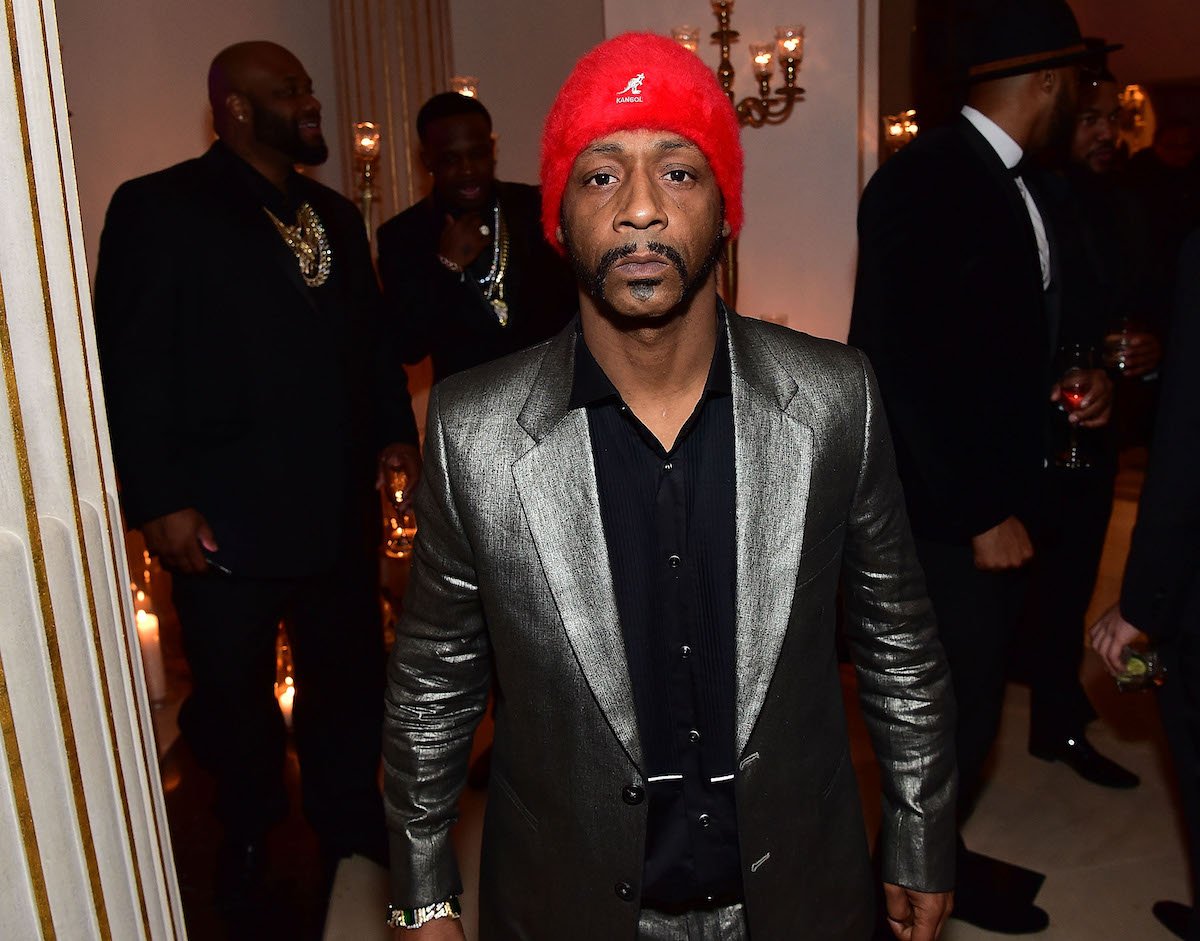 Katt Williams has played a lot of tough characters onscreen. But in his personal life, one experience nearly left him speechless. As he revealed in a 2014 interview with Don "Magic" Juan, he was working as a door-to-door salesman when he knocked on one door that was opened by five prostitutes, reports djvlad on Youtube.
"There was five women in there, and they were sobbing uncontrollably … and they just opened the door and just went back inside and sat down and kept crying … they had said that their pimp just got shot in the head in front of them," the now-50-year-old recalled. He went on to say "They said they didn't know what they was going to do. And I said 'Well, I don't know what to do but if you could tell me what to do, I'll do it.' And those five women made Katt Williams a grown man."
Williams noted that his experience helped teach him to become a good man, automatically doing things that he knows women appreciate, like leaving the toilet seat down. "They trained me to not be [nasty] … so that was God who put prostitutes in my life to guide me," the comedian said.  
Williams is well known for comedy movies and shows
Williams was able to grow and succeed despite difficult circumstances, ultimately becoming a hugely popular comedian. He got his start as a standup comedian, making an impression with specials like the iconic HBO special The Pimp Chronicles, Pt. 1., which premiered in 2006. In the following years, Williams expanded his talents, appearing in movies like Rebound, Norbit, Lonely Street, and Scary Movie 5. 
In recent years, Williams has returned to his roots in standup, releasing a standup special in 2018 called Great America. Williams was as deft with a joke as ever, proving that he hasn't lost his touch on stage or performing in front of a crowd. For many fans, he is one of the all-time great standup comedians, providing a unique blend of iconoclasm and humor. 
Katt Williams has been in the headlines for relationship drama in the past
Although Williams is beloved by fans, he's often ended up in the headlines for controversial reasons. While he tries to keep his private life out of the spotlight, IMDb reports that Williams has eight children. Seven of those children are adopted.
He was married to Quadirah Locus, who is the mother of one of his kids, but the two have since divorced. She's never had anything bad to say about her ex, mostly remaining out of the public eye. Williams has been involved in high-profile relationships with Jhonni Blaze and Eboni Gray, both entertainers in their own right.
However, his most drama-filled relationship was with singer Hazel-E. Some time after the two broke up, according to BET, Williams went on a rant about his ex, calling her "ugly" and slamming her religious views. For her part, Hazel-E has gone on the record to say that she had trouble getting Williams to reciprocate her affections, and that's why they ultimately broke up.