Katy Perry Once Called 1 of Taylor Swift's Songs 'Perfect'
Katy Perry and Taylor Swift were once feuding; however, Perry was very complimentary toward one of Swift's songs beforehand. She declared the song "perfect." Here's a look at the song and what inspired Swift to write it.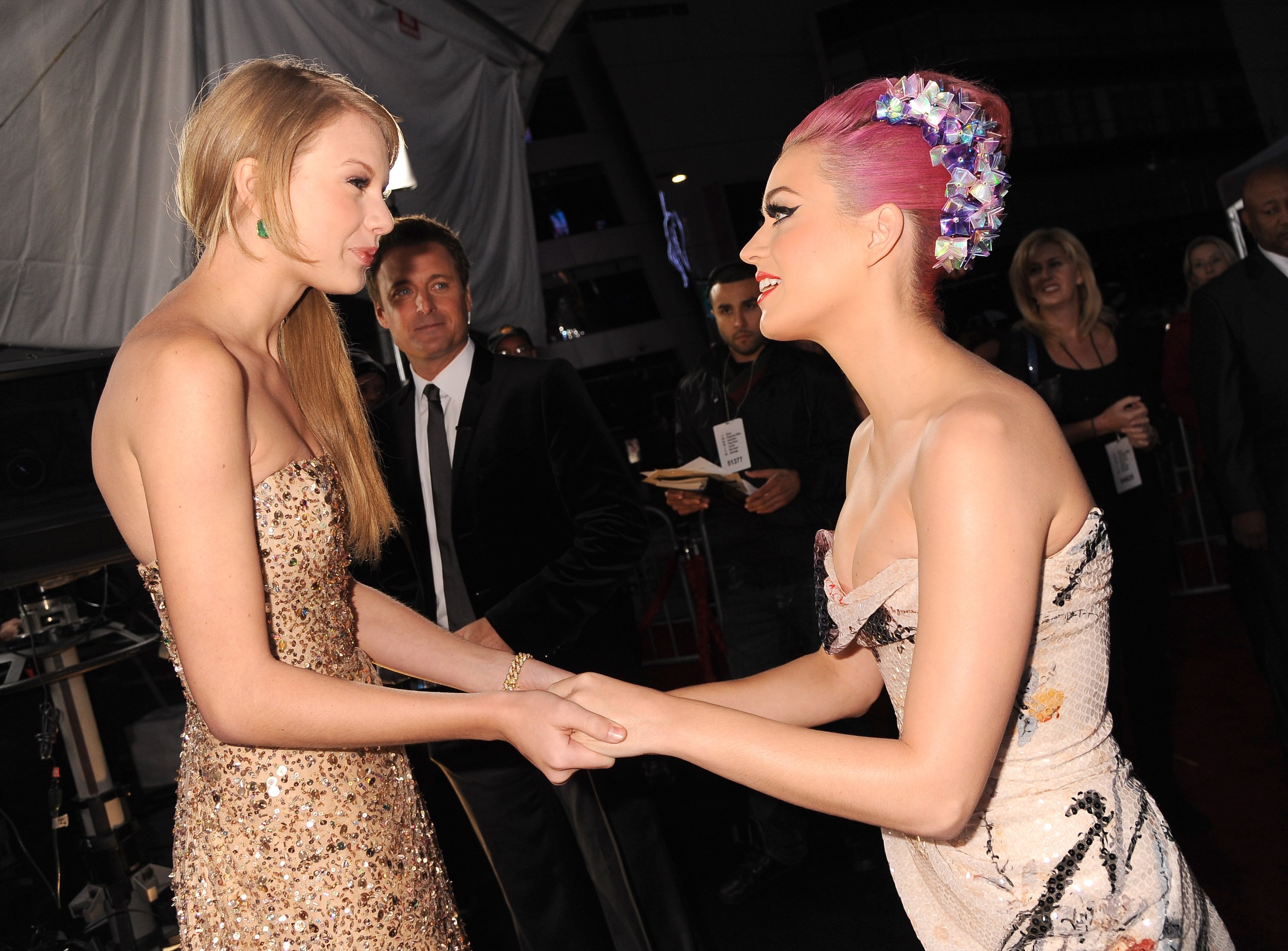 Katy Perry said 1 of Taylor Swift's songs was 'genius'
During a 2012 interview with Billboard, Perry discussed musical trends. "Women in pop music have been ruling the game for a while," she said. "But I feel there's a stripped-down, 1970s vibe that's coming. How many more songs can we hear that sound like a monster truck rally? I enjoy some of it, but radio is starting to sound a bit the same." 
She contrasted "monster truck rally" music with one of Swift's songs. "Like I'm excited for 'Begin Again' by Taylor Swift," Perry revealed. "That's my song right now. It's so genius, so perfect. I feel there's going to be a bit more heart, hopefully. I don't mind the dubstep stuff but there's no emotional connection." 
For context, a lot of mainstream artists started embracing dubstep in 2011 and 2012. During that period, Justin Bieber released "As Long as You Love Me," Britney Spears released "Hold It Against Me," and Swift released "I Knew You Were Trouble." In addition, dubstep artist Skrillex was having a major cultural moment. Dubstep was really taking over the pop charts at the time — and Perry's comments seem to be a response to that. On the other hand, "Begin Again" is a country ballad that's about as different from dubstep as possible.
Why did Taylor Swift write 'Begin Again'?
Perry seemed to contrast "Begin Again" with music that didn't connect with her emotionally. Interestingly, Swift revealed "Begin Again" was a reflection of her own emotions. "I had many different opinions of love over the course of the last two years," she told Yahoo! Entertainment. "And the song 'Begin Again' came after the dust kind of settled on one of those situations I was in. …. And I think that that kind of thing that happens where you all of a sudden have this epiphany that there's hope."
How the world reacted to Taylor Swift's 'Begin Again' and its album 'Red'
Perry wasn't the only one who enjoyed "Begin Again." The song reached No. 7 on the Billboard Hot 100, remaining on the chart for 20 weeks. In addition, its parent album, Red, reached No. 1 on the Billboard 200 and remained on the chart for 168 weeks.
While "Begin Again" wasn't as big as some of the other songs from Red like "I Knew You Were Trouble" and "We Are Never Ever Getting Back Together," it was still a hit — and it clearly had an impact on Perry.