Katy Perry Wanted 1 of Rihanna's No. 1 Songs for Herself
One of Rihanna's songs prompted a similar response from the "Rude Boy" singer and Katy Perry. The song in question became a huge hit.
TL;DR:
Katy Perry wanted one of Rihanna's songs.
One of the song's writers explained why Perry did not record the song.
The track became a massive hit.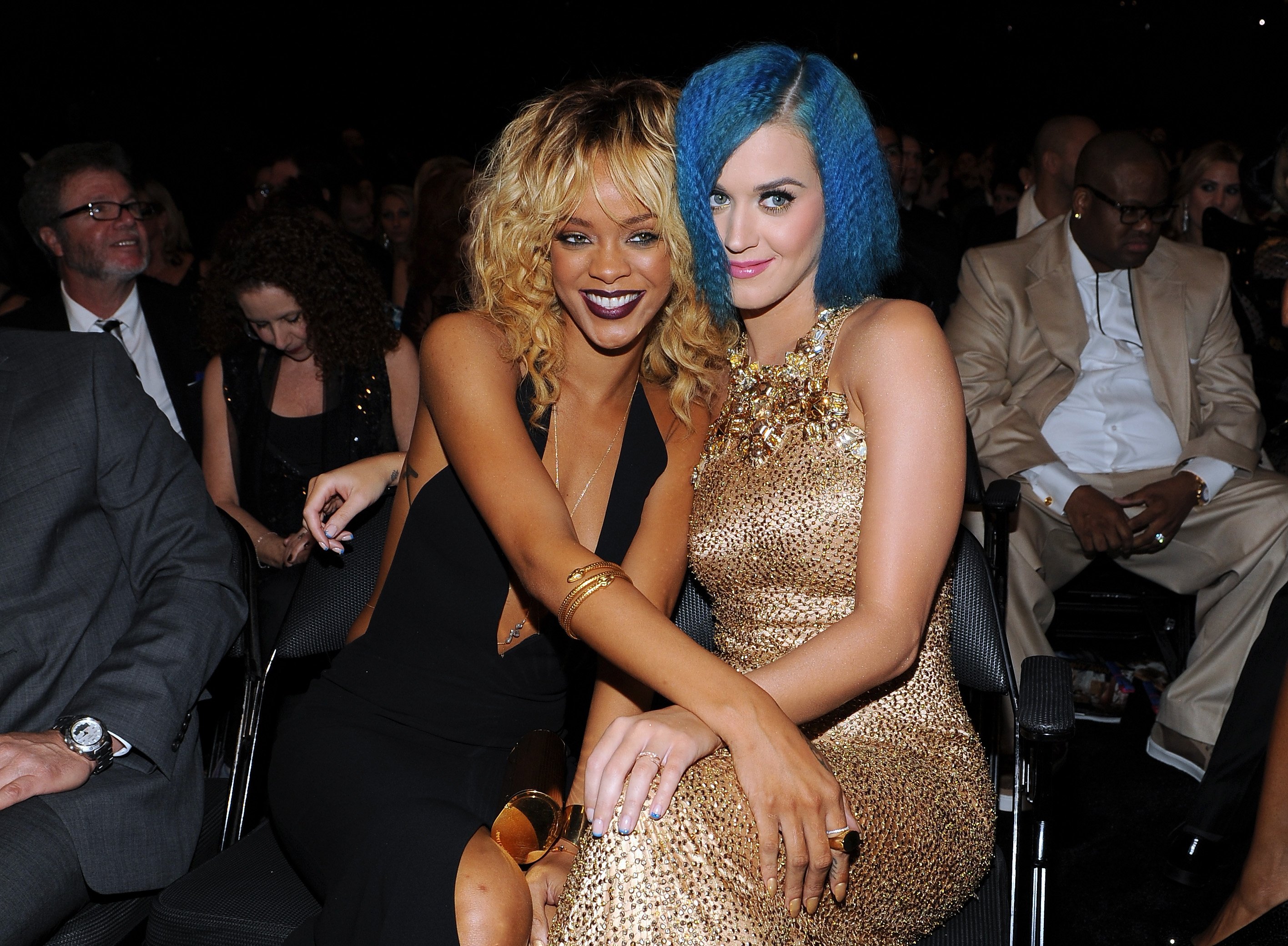 One of Rihanna's songs was supposed to be a departure from her previous music. When Katy Perry heard it, she wanted the song for herself. Subsequently, one of Rihanna's regular songwriters revealed why Rihanna got to record the song and not the "California Gurls" singer.
Why Rihanna's songs started getting happier after a certain point
Stargate is a production duo composed of Mikkel S. Eriksen and Tor E. Hermansen. The duo produced songs such as Beyoncé's "Irreplaceable" and Perry's "Firework." They worked with Rihanna on her album Rated R, which was darker than her previous albums. During a 2018 interview with Entertainment Weekly, Hermansen revealed what happened next.
"We had a meeting with [producer] L.A. Reid, who said, 'OK, Rated R was great, but now it's back to the good times,'" Hermansen recalled. "Those were his exact words. So we were like, 'OK, let's go make some good times!'"
Stargate worked on Rihanna's "Only Girl (In the World)." "We wrote this song with Crystal Nicole and Sandy Vee," Hermansen said. "Rihanna walks in and says, 'I want that song.'"
How the members of Stargate reacted when Katy Perry wanted to sing the song
Rihanna wasn't the only singer interested. "And then a few days later, Katy Perry was in the room and heard it and was like, 'I want that song,'" Hermansen remembered. "We knew just from those two reactions that we had something special, but obviously it was a Rihanna song first, so she got it."
Hermansen discussed what made "Only Girl (In the World)" so successful. "I think the secret to that one is the statement it makes in the chorus," he opined. "This is as close to a diva moment as you'll get. It's modern in its sound, but it has that classic diva moment, where she's really belting and singing it out." On the other hand, Eriksen said what made "Only Girl (In the World)" work was that the verses and the chorus were in different keys.
How Rihanna's 'Only Girl (In the World)' and its parent album performed on the charts in the United States
"Only Girl (In the World)" became a massive hit. It topped the Billboard Hot 100 for one week. The song spent 27 weeks on the chart altogether. 
Rihanna released the track on the album Loud. The album reached No. 3 on the Billboard 200. It stayed on the chart for 75 weeks. 
"Only Girl (In the World)" inspired covers, including a studio cover by Ellie Goulding and a live acoustic cover by Perry. The track was a huge hit for Rihanna even if the "California Gurls" singer wanted it for herself.