Keanu Reeves' 5 Best On-Screen Love Interests Ranked
A solid romantic pairing is difficult to pull off on screen. In fact, so few big-screen love stories work simply because the two leads just don't have chemistry. But Keanu Reeves has been fortunate enough to have more than his fair share of stellar leading ladies. Whether they starred in a thriller or straight-up romance, here are Reeves' most memorable on-screen loves.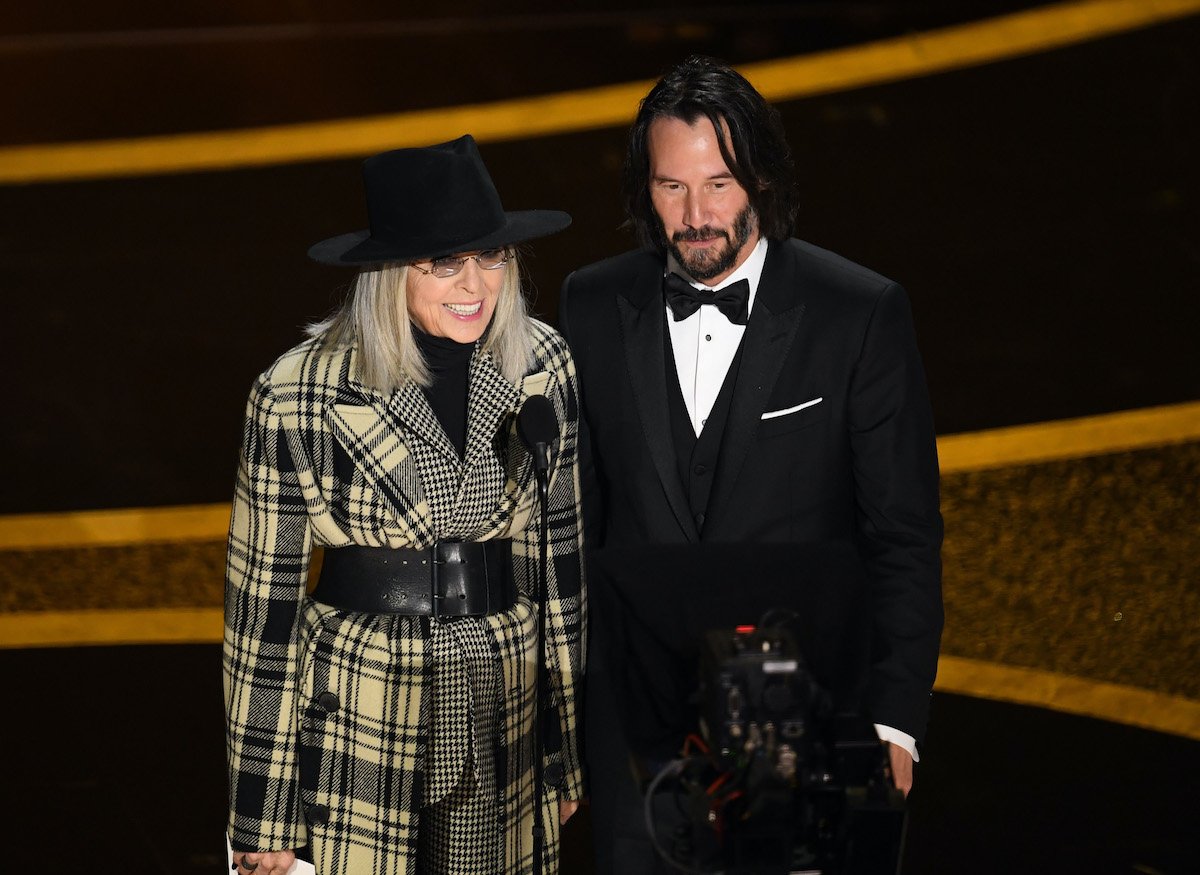 Keanu Reeves starred with Diane Keaton in 'Something's Gotta Give'
This 2003 romantic comedy centers on the love story of Jack Nicholson and Diane Keaton's characters. But Reeves delivers an underrated performance as the sweet doctor who takes an interest in Keaton's Erica Barry.
The actor so rarely puts his charms to use in a traditional comedic setting that Something's Gotta Give deserves a shout-out. Also, Reeves' chemistry with Keaton proved to be so palpable it led to rumors of a real-life romance.
The actor has made several movies with Winona Ryder over the years
Regardless of whether the two stars are legally married, Reeves and Winona Ryder have been close friends for decades. The duo first co-starred in 1992's Bram Stoker's Dracula and worked together a few times since.
Perhaps part of what makes them such a great fit is just both actors share a similar modern sensibility. In any case, fans or Reeves and Ryder should seek out their other films, such as 2018's Destination Wedding.
Reeves is set to reunite with Carrie-Anne Moss on 'The Matrix 4'
Reeves is perhaps best known for playing Thomas Anderson aka Neo in The Matrix series. And every single time, he's been joined by Carrie-Anne Moss as Trinity. The characters' love is a key part of the Wachowskis' trilogy.
Plus, unlike other actors on this list, Reeves will reunite with Moss on The Matrix 4. Considering both characters perished in The Matrix Revolutions, fans are eager to see how that story plays out when the movie comes out.
Keanu Reeves and Charlize Theron starred in two very different movies
Neither Reeves nor Charlize Theron sought out to become action stars when their respective careers began. But now that they are, fans are hoping to see the two actors face off in a John Wick and Atomic Blonde mash-up.
After all, Reeves and Theron previously starred in 1997 thriller The Devil's Advocate and 2001 romantic drama Sweet November. More than that, the two seem to have genuine affection for each other in real life.
The actor has fallen for Sandra Bullock twice on the big screen
Despite Reeves' unforgettable leading ladies, Sandra Bullock still tops them all. The two stars admitted they had crushes on each other while filming Speed. That chemistry definitely comes across in the 1994 action classic.
And though they never reunited for the sequel, Reeves and Bullock did finally share the screen again in 2006 romantic drama The Lake House. Is it too much to hope they can make at least one more movie together?