Keanu Reeves Admits the 1 Disappointing Thing About 'The Matrix 4'
Bill and Ted Face the Music just reunited the duo for the first time in nearly 30 years. But it's only the first of several sequels star Keanu Reeves has in the works. In the past few years, the actor has been making a killing — pun intended — with the increasingly popular John Wick series. Now he has two more entries in the works as well as a little project called The Matrix 4.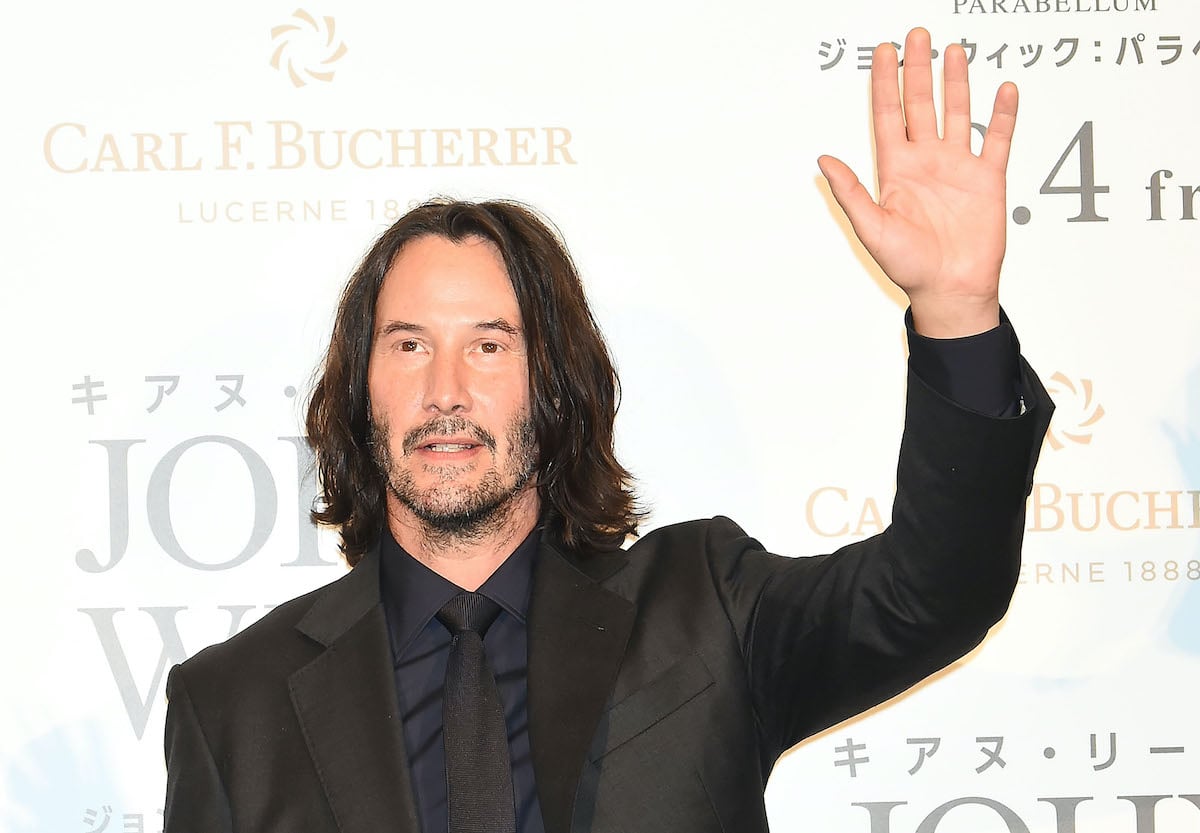 Keanu Reeves returns as Neo in 2022's 'The Matrix 4'
For the first time since 2003, Reeves is plugging back into The Matrix. He, of course, previously played Thomas Anderson aka Neo in the original 1999 film. Reeves — along with Laurence Fishburne, Carrie-Anne Moss, and Hugo Weaving — returned for the sequels. The Matrix Reloaded and The Matrix Revolutions were filmed back to back and released the same year.
The untitled fourth film is in production. And while the plot remains a mystery, fans know at least who will star. Reeves and Moss will reprise their roles, though Fishburne and Weaving will not. New cast additions include Yahya Abdul-Mateen II, Neil Patrick Harris, Priyanka Chopra, and Jonathan Groff, and Jessica Henwick.
But the movie lacks 1 key ingredient of the previous three movies
While The Matrix 4 will not reunite all four core actors from the trilogy, his absent castmates aren't whom Reeves misses the most, he revealed to Variety's The Big Ticket podcast. Rather, the actor misses Lilly Wachowski's presence on the set. Unlike the first three films, the new one will be directed solely by Lana Wachowski. Lilly has claimed she's lost interest in sci-fi.
The Matrix 4 marks the first project in the franchise Lilly is not involved in at all. In addition to the first three movies, the Wachowskis were very hands-on with the direct-to-video anime anthology The Animatrix as well as all video games inspired by the movies. Lilly Wachowski also recently confirmed The Matrix serves as an allegory for the transgender community.
Reeves will also suit up again for 'John Wick: Chapter 4' in 2022
The Matrix 4 is currently set to hit theater on April 1, 2022. Its release date was pushed back due to the coronavirus (COVID-19) pandemic. But thankfully Reeves' fans will have another movie to look forward to shortly thereafter.
The actor returns for John Wick: Chapter 4 on May 27, 2022. Less than two months after Reeves revives Neo, he'll be back to his current franchise. Moreover, John Wick: Chapter 5 has also been announced, though that movie is still only in very early development.