Keanu Reeves Almost Starred in the Wachowskis' Disappointing Follow-Up to 'The Matrix' Trilogy
Most actors are lucky to land even one breakout hit that defines their career. Since breaking out in the late 1980s, Keanu Reeves has had several. The actor — best known these days as brooding assassin John Wick — turned in another iconic performance as Neo in The Matrix. As it turns out, he nearly reunited with the Wachowskis for their first post-Matrix release.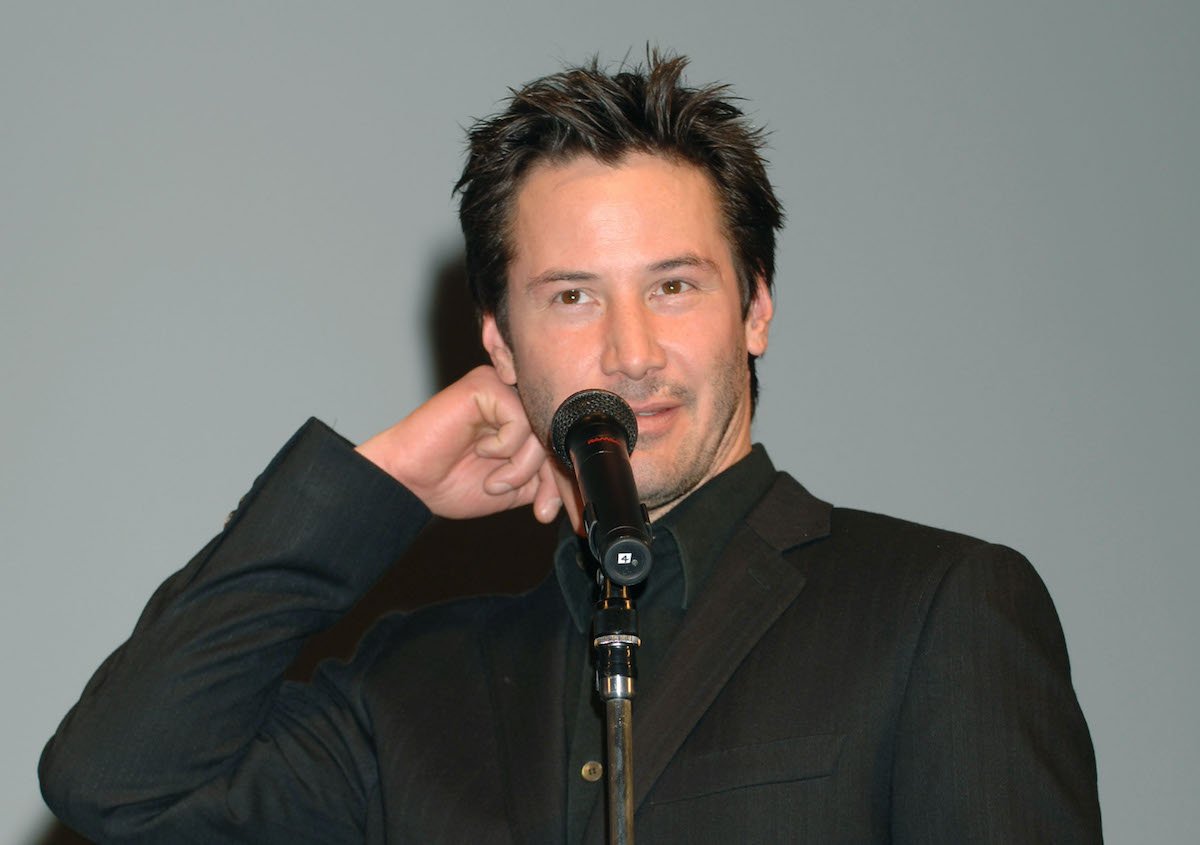 'The Matrix' restored Keanu Reeves' action hero status
After Bill and Ted's Excellent Adventure, Reeves must have seemed like the last actor anyone expected to become an action star. Yet, he did just that in the early 1990s with Point Break. Just a few years later, Speed secured his status as an A-list leading man. But unfortunately, it also marked the beginning of Reeves' big-screen cold streak.
Between Speed in 1994 and The Matrix in 1999, Reeves struggled to find his way. He made romantic dramas, dabbled in indie film, and famously turned down Speed 2: Cruise Control. But his only undeniable hit during this period was 1997's The Devil's Advocate. With The Matrix — and its 2003 sequels — the Wachowskis helped take Reeves' career to new heights.
The actor nearly reunited with the Wachowskis' just a few years later
So when the Wachowskis were looking to cast Speed Racer, they immediately thought of Reeves. The actor was reportedly their first choice for the role of Racer X, according to MTV. The character is a mysterious race who Speed (Emile Hirsch) suspects might have close personal ties to his family. But Reeves was apparently unavailable to take the role.
"I wish [it had worked out]," the actor told MTV prior to the film's release. Matthew Fox of Lost fame wound up playing Racer X. And Speed Racer became the first of several costly box office disappointments directed by the Wachowskis. Even so, the movie — based on the 1960s anime and manga series — has developed a cult following since its release.
Now he's joining Lana Wachowski for 'The Matrix 4' due out in 2022
Reeves missed his chance to work with the Wachowskis on Speed Racer. But he is returning to suit up as Neo again for The Matrix 4 opposite Carrie-Anne Moss's Trinity. Although plot details remain a mystery, the new film is now filming. The production still isn't a full reunion, however.
Co-stars Laurence Fishburne and Hugo Weaving — each of whom appeared in all three previous films — will not be returning. And only Lana Wachowski is directing this time around. Reeves recently admitted he misses Lilly Wachowski's presence on the set.
The Matrix 4 hits theaters on April 1, 2022.