Keanu Reeves 'Can't Help' Breaking This 1 Rule When Making Movies
Keanu Reeves has tackled a wide variety of genres since bursting onto the Hollywood scene in the mid-1980s. But despite the actor's famously broad interests, he continually finds the most success in action movies. Of course, there's a lot that goes into making such high-octane thrill rides. And Reeves can't help but ignore this one critical rule when he arrives on the set.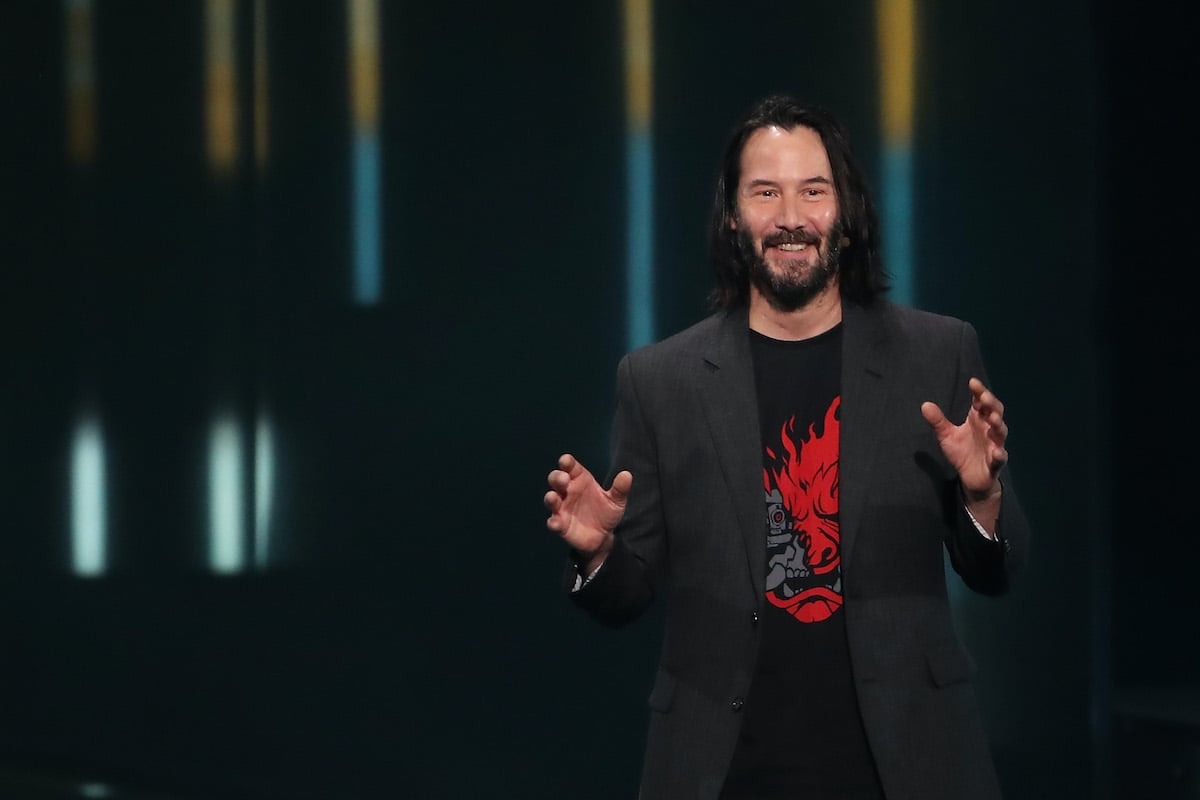 From 'Point Break' to 'John Wick,' Keanu Reeves stars in a lot of action
With the notable exception of Toy Story 4, all of Reeves' biggest hits are action movies. 1999's The Matrix and its sequels, 2019's John Wick: Chapter 3 — Parabellum, and 1994's Speed are all his highest-grossing worldwide releases, according to The-Numbers.com. Audiences just can't get enough of seeing Reeves play an action hero. But his career didn't start that way.
Reeves' first movie was the 1986 sports drama Youngblood. And the actor spent the next few years in mostly dramatic roles before his big break. 1989's Bill and Ted's Excellent Adventure put him on the map in a big way, opening up tons of doors for Reeves. Perhaps the most impactful was his 1991 role opposite Patrick Swayze in his first action movie, Point Break.
The actor 'can't help' but break this 1 crucial rule while making movies
Since getting a taste of action movies, Reeves tends to gravitate back to them periodically. The actor is now renowned for his intense commitment to his work. As it turns out, Reeves actually needs to be persuaded not to put himself in danger both on and off the set. In a 2019 interview with GQ, the actor admitted to the one stipulation in his contracts he often ignores.
"When I work in films, in the past they would have contracts that said you couldn't ride a motorcycle. You're an asset, and they don't want you to crash. So sometimes I would pay attention to that, and sometimes I didn't. Oops. Can't help it."
Not only does Reeves treasure his motorcycles — he is co-founder of Arch Motorcycle — but he considers it a form of self-care. In fact, he likens not riding motorcycles to "[going] through withdrawal," saying it "not good for [his] health" to ignore his passion for riding.
Keanu Reeves' 'John Wick' series gives many chances to break rules
With Reeves' love for motorcycles, it makes sense why he's happy to keep the John Wick series going. In that series, the actor is able to physically commit to the role in a way he almost never has in his career. Gunplay, combat, and intense stunt choreography are an integral part of the movies.
Following the success of John Wick: Chapter 3 — Parabellum, Reeves is set to reprise his role for at least two more sequels. Thus far, there are no signs yet when the franchise might intend to wind down. It seems the 56-year-old star will have plenty of opportunities to ride motorcycles on-screen and off.