1 of Keanu Reeves' Darkest Movie Roles Is Now Streaming on Netflix
Some people still debate whether Keanu Reeves is a bad actor. But no matter how one feels about his on-screen ability, the star doesn't often play a bad guy. In fact, he is typically cast as quite the opposite. However, those fans interested in seeing a very different side of Reeves need only pop into their Netflix accounts. One of the actor's darkest roles in now streaming.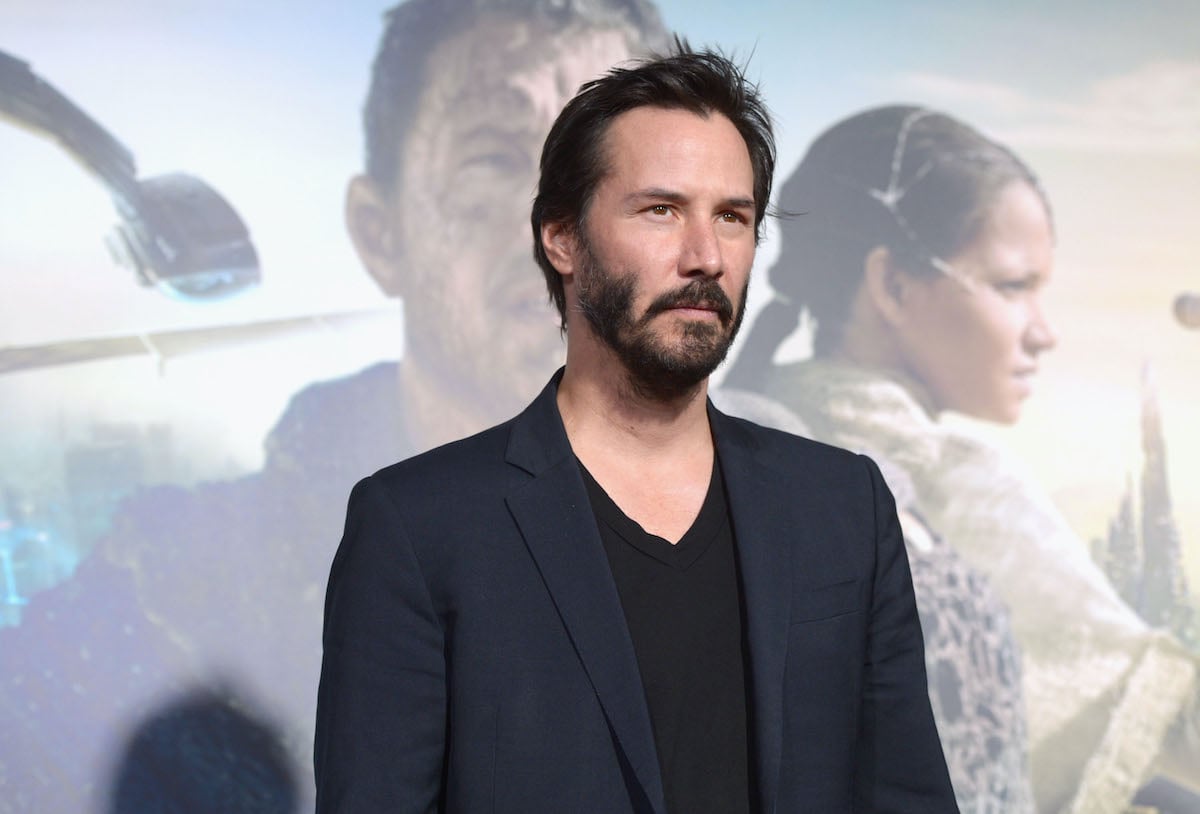 Keanu Reeves has played heroic roles through most of his career
In real life, Reeves is known for his generosity, kindness, and open-heartedness. So it stands to reason he's more drawn to characters that tap into the lighter side of his personality. Take, for instance, his breakthrough role as Ted "Theodore" Logan in Bill and Ted's Excellent Adventure. And then there's his string of beloved action heroes, starting with Point Break and Speed.
In fact, Reeves' two most iconic roles are heroic ones. While John Wick's vengeful mission isn't exactly the most virtuous one, the character is easily the greater good in an underworld filled with assassins. And in The Matrix trilogy, Reeves' Neo is steadfastly focused on saving what remains of humanity from the machine armies bent on eradicating mankind.
RELATED: Keanu Reeves Was Reportedly Considered to Play This Batman Villain
But a 2016 movie saw the actor take on a very different kind of role
Yet, just two years after his career roared back to prominence with John Wick, Reeves took on perhaps his darkest role yet. 2016's The Bad Batch follows a young woman (Suki Waterhouse) lost amid a dystopian desert world. There she encounters a variety of surprising characters played by actors such as Jason Momoa and Jim Carrey. And then there's Reeves.
The actor plays a cult leader known only as The Dream, who runs a settlement in the desert. Considering Reeves' previous heroic roles, it's strange to see him in such a dark context. Perhaps the only comparably dark role he's taken on is 2000's The Watcher. In that movie, Reeves plays a serial killer, but the actor has since admitted he was tricked into the role.
RELATED: Keanu Reeves Took on TV Comedy Because of This 'John Wick' Star
Ironically, 'The Bad Batch' shares its name with a new 'Star Wars' series
Many Reeves fans might not have heard about The Bad Batch. And that's understandable, considering the movie's extreme nature and virtually nonexistent theatrical run. Director Ana Lily Amanpour's film is certainly not for everyone, despite the presence of a few big-name actors. And the recent launch of a new Star Wars animated series will only bury it further.
In May 2021, Disney+ launched Star Wars: The Bad Batch as a follow-up to its beloved series Star Wars: The Clone Wars. Needless to say, the audiences for this animated show and Amanpour's bleak, hard-R film are very different. But at least those who are willing to roll the dice on one of Reeves' most ominous roles can fire up Netflix and give The Bad Batch a watch.