Keanu Reeves' Directorial Debut Flopped; Could This Comic Book Movie Be Next?
In addition to hits such as Point Break and Speed, Keanu Reeves has headlined three hugely popular movie franchises: Bill and Ted, The Matrix, and John Wick. But for all his success in Hollywood, Reeves has also seen some pretty rough periods. His directorial debut marked one such misfire. But could Reeves' latest passion project put him back behind the camera?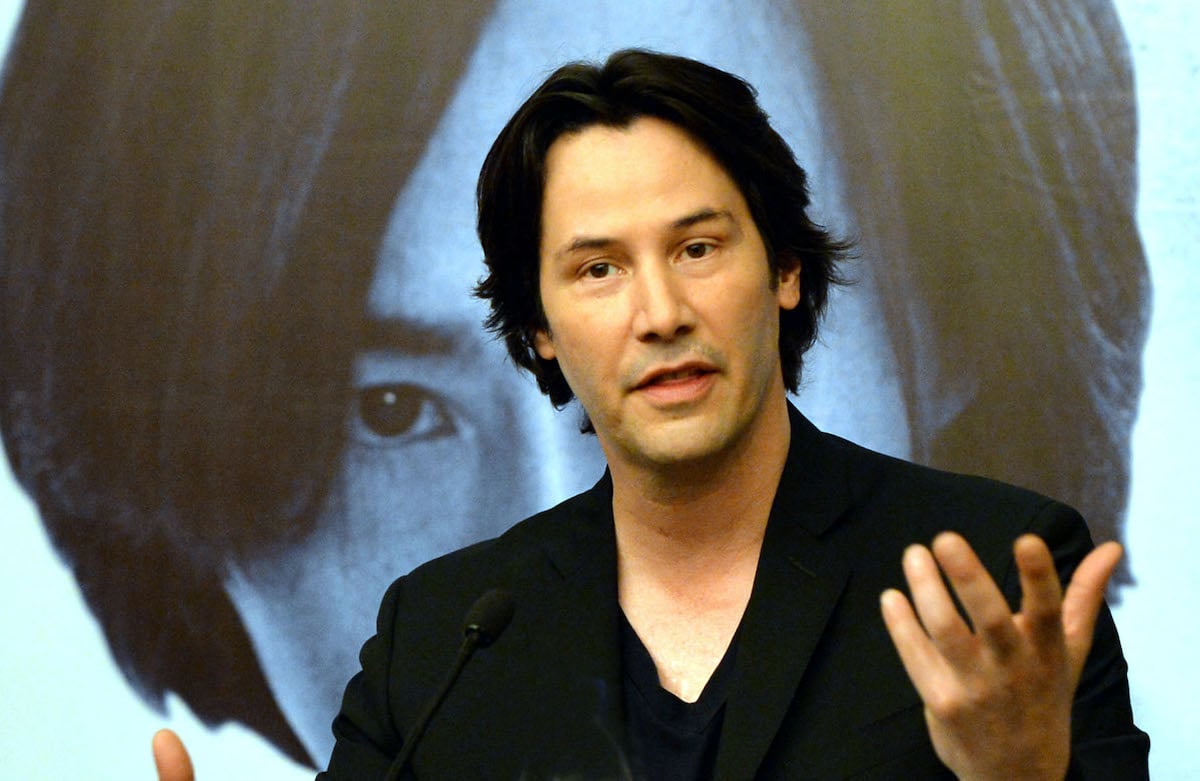 2013's 'Man of Tai Chi' was a disappointing Keanu Reeves movie
In the late 2000s and early 2010s, Reeves faced one of the least popular periods of his career. The Matrix (and its sequel) gave way to hits like Something's Gotta Give, Constantine, and The Lake House. But the disappointing performance of 2008's The Day the Earth Stood Still led to bit of a decline. Instead of sulking, Reeves kept working and directed Man of Tai Chi.
The film — which features Reeves in a rare villainous role — earned only $5 million worldwide, according to Box Office Mojo. But it wouldn't be long until the actor was back on top. After all, just a year later, Reeves' popularity surged once again as John Wick emerged as a surprise hit. He hasn't stepped behind the camera since, however. But that could be about to change soon.  
The actor could return to direct the film version of his latest pet project
Since the John Wick series took off, Reeves revived his breakthrough role for 2020's Bill and Ted Face the Music. And he's returning as Neo in 2021's The Matrix 4. But Reeves is also stepping into a much different role now. The actor created and co-wrote BRZRKR, a new comic book series that launched in March 2021. 
According to The New York Times, issue one received 615,000 orders from retailers, a high figure for today's market. Considering the hero in BRZRKR is based on Reeves, the chances of a big-screen adaptation are fairly high. Reeves even admitted to The Washington Post that he intends to star if a movie gets made. Artist Ron Garney thinks the actor shouldn't stop there.
"I think he'd be a natural [to direct a BRZRKR movie]", and he has the experience at this point to do it and this is his character," Garney told the Post. "There's no one better to pull it off than him." Though a BRZRKR film isn't yet in development, Reeves could mind up playing the immortal warrior at some point, particularly if its comic book sales are strong.
Could Keanu Reeves actually direct a 'BRZRKR' movie someday?
In his chat with the Post, Garney also mentions two other filmmakers who would be good fits for a potential BRZRKR movie. In addition to working with Reeves on Constantine, Francis Lawrence directed three-quarters of The Hunger Games franchise. And Chad Stahelski — Reeves' former stunt double — directed all three of the John Wick movies to date.
Although Reeves doesn't have much directorial experience, he certainly has the passion for BRZRKR. Moreover, an immortal warrior haunted by his own past and searching for a way out sounds right up his alley. Reeves has long desired to play Marvel's Wolverine. Starring in and even directing a BRZRKR movies would bring him as close to that dream as likely possible.