Keanu Reeves 'Doesn't Need Anybody's Help' Finding Love, According to Sandra Bullock
Few superstars are self-aware enough — or, at least, willing — to poke fun of themselves. Yet, Keanu Reeves feels like one of the rare celebrities who has developed a keen perspective on who he is and his role in the world. Perhaps that's why The Matrix and John Wick star's fans are always looking to play matchmaker for him.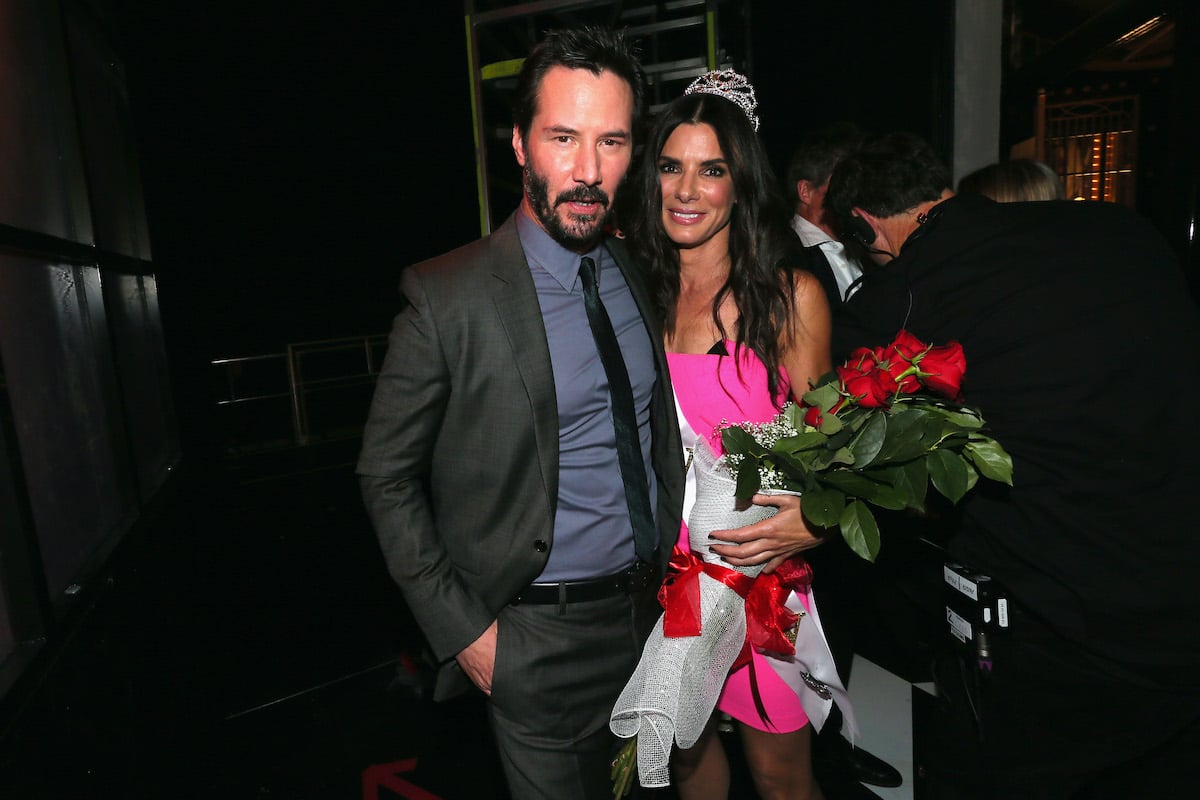 Fans online are still obsessed with Keanu Reeves
In addition to his ageless good looks, Reeves has such a genuine air about him. The actor has appeared in countless classic movies, including the Bill and Ted series, Point Break, and Speed. And though his career has seen its ups and downs, Reeves has never seemed like anything other than exactly the person he seems to be.
No wonder the actor has recently earned the moniker of "the internet's boyfriend." Jada Pinkett Smith — who will reunite with Reeves in The Matrix 4 — even tried to encapsulate the actor's appeal. "Keanu, he's got a mystery to him," she said in 2019. "He's just cool. He's cool, and he's sweet. That's just his special sauce right there."
Sandra Bullock knows the actor doesn't need help with romance
And because he's been such a beloved big-screen presence for decades, Reeves' fans feel they have a stake in his personal life. During a June 2019 interview with Entertainment Tonight, Reeves' friend and former co-star Sandra Bullock was even asked who she would set the actor up with.
"[Keanu] doesn't need anybody's help," the Oscar-winning Bullock said. "Nope. He's good."
Just a month earlier, Reeves admitted on The Ellen DeGeneres Show he had a crush on Bullock while the pair were filming Speed. Although Bullock's feelings were mutual, neither actor knew it at the time. So ET's question feels especially pointed to build on those recent unrequited romantic revelations.
Keanu Reeves is in a committed relationship with Alexandra Grant
Just a few months after Bullock weighed in on Reeves' love life, the actor went public with girlfriend Alexandra Grant. Despite reportedly meeting in 2009, Reeves and Grant didn't make their romance known until November 2019. So far, the couple are still going strong.
Perhaps as Reeves' friend, Bullock was privy to his relationship status when ET asked. That would explain her adamant response to the question. Then again, she was put in an awkward position being asked to imagine whom another actor and real-life friend should be with.