Does Keanu Reeves Drink Any Alcohol?
Keanu Reeves fans seem to be as fascinated by the enigmatic actor himself as his movies. From the "Sad Keanu" meme to his current reputation as "the internet's boyfriend," Reeves is an integral part of online culture. After all, the actor has been known to defend humanity against the computerized world of The Matrix. But even he is surprised by how fans are obsessed with him. That said, does Reeves drink alcohol?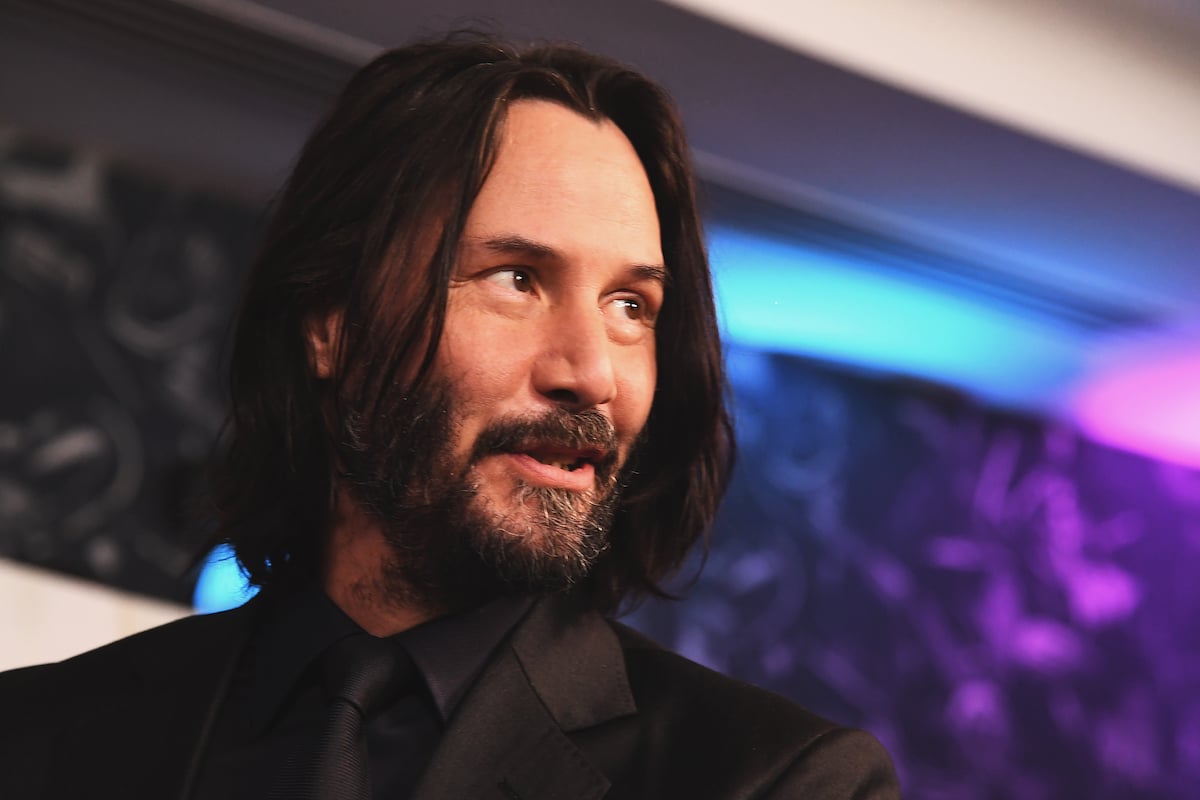 Keanu Reeves fans can't get enough of the actor
Looking back, it's astonishing how Reeves' public persona has changed over the years. Initially, he played several lovable goofballs in movies such as Bill and Ted's Excellent Adventure. And those roles seemingly affected Hollywood's willingness to cast him in more serious roles. As time has passed, he's embraced the gravitas that has come with age. It's what made Reeves such a perfect casting choice for John Wick.
As far as the actor's personal life, Reeves often errs on the side of protecting his privacy. Regarding his work, he's an open book. But his romantic history is much more guarded. In fact, despite persistent rumors, fans don't even know which of his co-stars Reeves has dated. And they're always eager to learn more about one of their favorite stars, whose cool, calm, and mysterious demeanor has only made him more beloved.
Does the 'John Wick' and 'The Matrix' star drink alcohol?
There's a lot about Reeves that remains unanswered. The actor has become an expert at dodging questions about his potential immortality, for instance. But one thing fans know for sure is that he isn't above indulging in an alcoholic beverage of two. In a 2017 interview with Men's Journal, The Matrix star revealed that he will drink some red wine or "a nice single malt with a big ice cube" when he isn't filming.
Presumably, the dietary restrictions are as much due to the physical commitment of many of his roles as the discipline to stay focused on the task at hand. But considering how busy Reeves has been in recent years, it doesn't sound like he's gotten in much "civilian living," as he calls it. Even during the coronavirus (COVID-19) pandemic in 2020, production on Reeves' return in The Matrix 4 was only halted for a few months.
Is Keanu Reeves currently in a relationship?
Reeves has acted opposite a lot of famous leading ladies. Winona Ryder, Charlize Theron, Rachel Weisz, and Sandra Bullock have all made at least a pair of movies with the actor. And yet, it remains unclear whether the John Wick star ever pursued a relationship with any of them, including the long-rumored Bullock.
But as fans discovered in the fall of 2019, Reeves is currently in a relationship with artist Alexandra Grant. The couple met in 2009 and collaborated on a pair of books together. At some point, their friendship evolved into love. And as much as some fans might pine for Reeves, it's lovely to see him happy.