Keanu Reeves Earned a Ridiculously Small Paycheck for His First Movie
Fans are often curious to discover which stars actually earn the biggest paychecks. After all, Hollywood is a fickle town, and actors' careers often rise and fall based on their most recent projects. Such has certainly been the case for Keanu Reeves, whose biggest hit actually hit theaters in 2019. Still, the John Wick star earned a tiny salary when he was first starting out.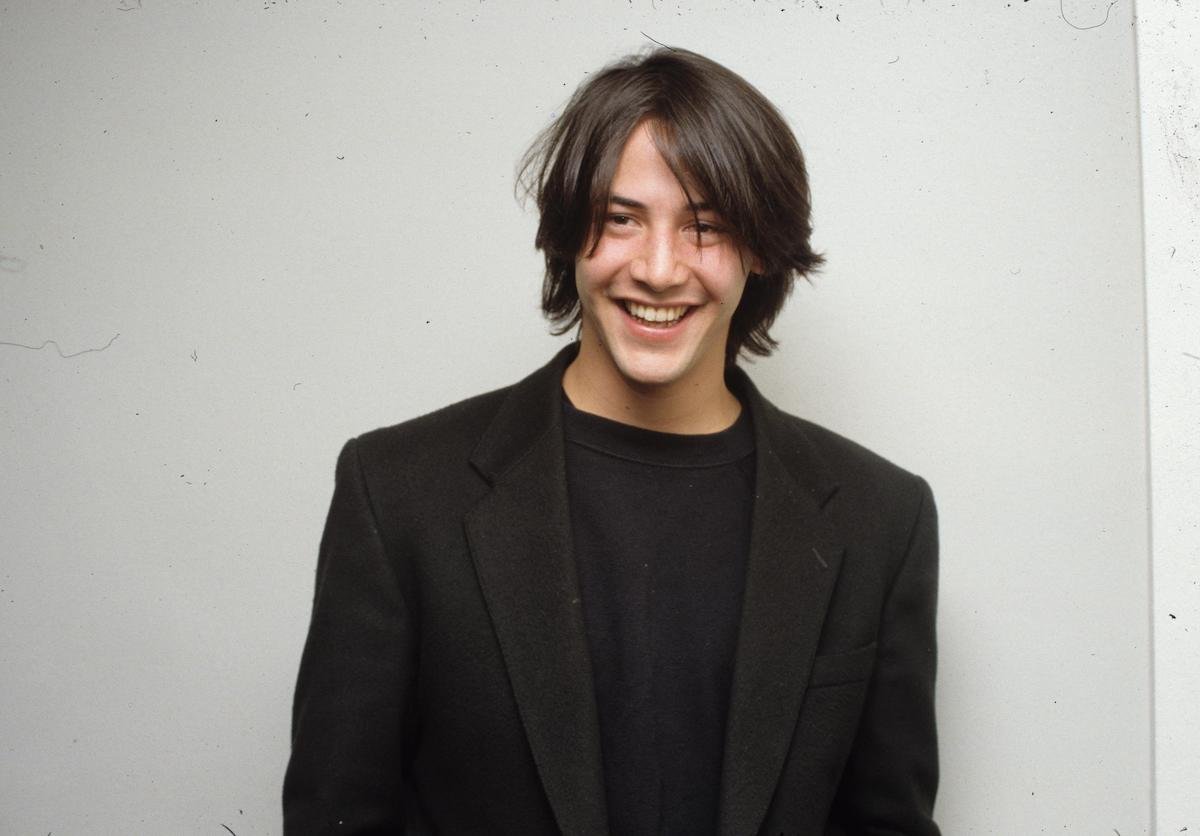 Keanu Reeves was once among the highest-paid actors in Hollywood
Reeves first broke out as a major Hollywood star in the late 1980s and early 1990s. Films like Bill and Ted's Excellent Adventure, Point Break, and My Own Private Idaho proved his on-screen charisma worked in many genres. But it wasn't until 1994's Speed that the actor became a full-on leading man. Five years later, The Matrix took his career to a whole new level.
Following the success of The Matrix, Reeves' career still saw its ups and downs. But its sequel also earned him a significant enough payday to make him one of the highest-paid stars in Hollywood. In fact, Business Insider estimates Reeves earned roughly $250 million for The Matrix Trilogy. Of course, it took the actor nearly 20 years on the big screen to get there.
RELATED: Keanu Reeves Might Not Visibly Age, But He Has Still Struggled with Getting Older: 'I Had the Classic 40 Meltdown'
The actor made a less-than-lucrative big-screen debut back in the mid-80s
After growing up in Toronto, Reeves moved to Los Angeles in 1986. That same year, he made his big-screen debut in a sports drama named Youngblood. The film — starring Rob Lowe and Reeves' future Point Break co-star Patrick Swayze — centers on a hockey team, with Reeves as the goalie. The actor played the position in high school, earning the nickname "The Wall."
The role didn't put Reeves front and center. Likewise, the rising star didn't earn a particularly hefty paycheck for Youngblood either. According to Yahoo! Finance, the movie paid Reeves just $3,000. For an unknown in a major Hollywood film, that's not too shabby. But considering where Reeves' career would take him, it's wild to think that he started out in such a humble place.
RELATED: Keanu Reeves Once Admitted He 'Had Some Wonderful Experiences with Drugs'
Keanu Reeves is circling back to all his most beloved characters
Despite the cyclical nature of the movie business, Reeves has been riding high these past few years. The actor's career found new life after 2014's John Wick became a sleeper hit. Now that role has become perhaps his most iconic. He's already made two sequels — each of which nearly doubled its predecessor's box office gross — and has two more entries in the works.
Moreover, Reeves' resurgence also recently saw him turn back to one of his earliest roles. In 2020's Bill and Ted Face the Music, he reunited with real-life friend and co-star Alex Winter nearly 30 years later. Plus, Reeves is set to return for The Matrix 4 in 2021. And given what we know about his history with the franchise, we imagine it will be his biggest payday in years.