How Has Keanu Reeves Evolved in His Movie Career?
Keanu Reeves is primarily known for two things: starring in beloved action and sci-fi movies and being among the kindest Hollywood stars. Certainly, the actor's career has ebbed and flowed over the years. But through it all, most encounters with Reeves unanimously emphasize his steady, charismatic presence. But how has his on-screen persona changed since he made his big-screen debut in the mid-1980s? Let's explore.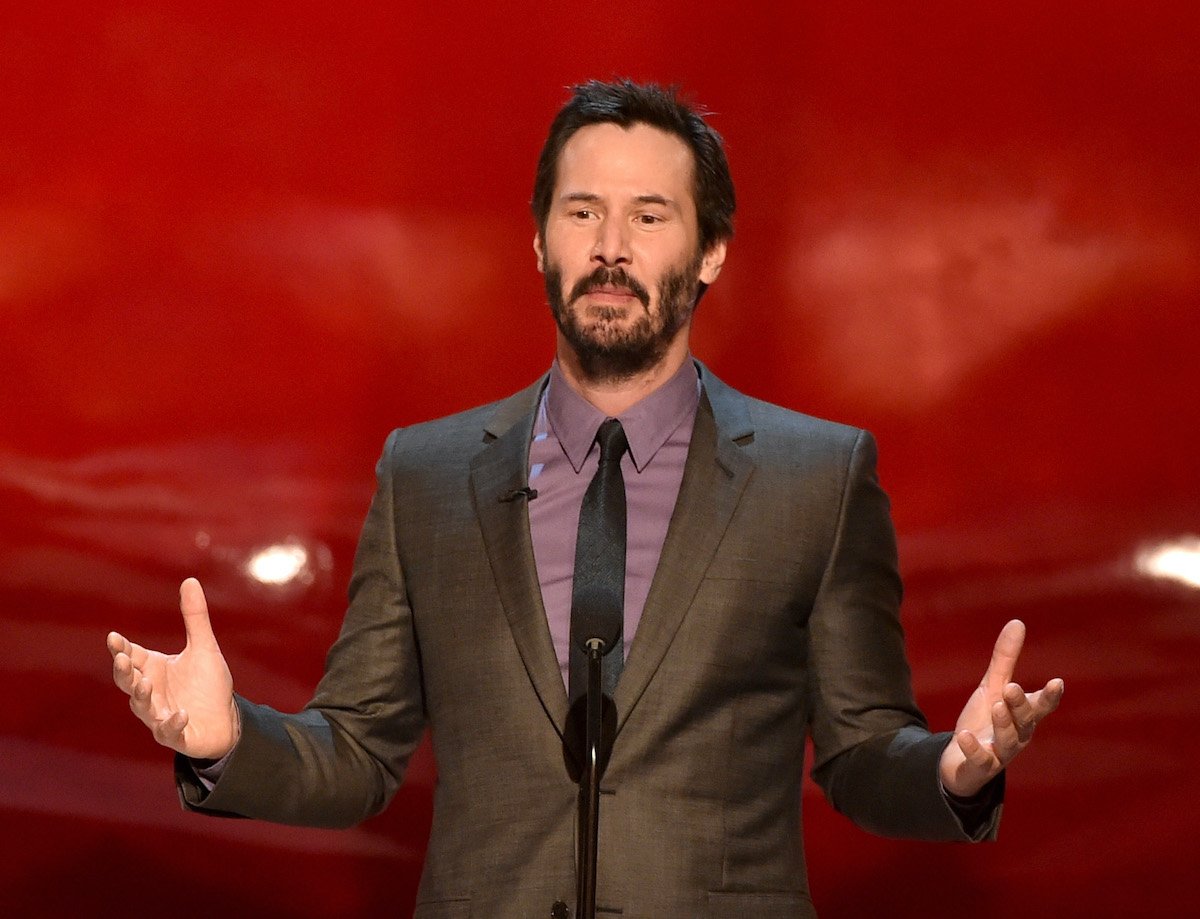 Keanu Reeves' movies initially gave him a laid-back screen persona
When he started out, Reeves was known for playing the cool kids. The actor's relaxed delivery and good-natured vibe fueled several of his early roles, especially Bill and Ted's Excellent Adventure. In his comedic roles, Reeves often played sweet goofballs. And because of this, he worried early on his Bill and Ted role of Ted "Theodore" Logan would define his career. So he actively worked against that stigma.
Amid his lighter work, Reeves incorporated dramatic movies like My Own Private Idaho and River's Edge. The young actor even occasionally took on roles that weren't the best fit, such as the accent-heavy Bram Stoker's Dracula. Perhaps due to those roles, some declared Reeves is a bad actor, a reputation that has haunted him in some way or another for decades. But his shift to action with 1994's Speed made him an even bigger star.
The actor has since capitalized on how his age factors into his roles
In his 30s, Reeves began to leverage his more mature look for more challenging roles. These include the romantic turns in A Walk in the Clouds, Sweet November, and Something's Gotta Give. And his role as Neo in The Matrix trilogy made him one of the highest-paid actors in Hollywood. It also started the path which led to his other iconic action movie franchise. As he's aged, Reeves has adjusted his roles accordingly.
He doesn't often sign on to period pieces and rarely plays the kind of carefree characters he once specialized in, save for 2020's Bill and Ted Face the Music. Rather, the actor has turned to more haunted characters, ones who carry some burden based on grief, despair, or even complacency. Hardball, Constantine, and especially the John Wick series see the evolved Reeves play a more world-weary version of his cinematic self.
What's next for Keanu Reeves? A return to 'The Matrix'
Bolstered by the continuing success of John Wick, Reeves has found his way back to the Hollywood A-list. The actor has played that character three times already, with at least two more sequels in the works. But more than that, his longtime fans will get the chance to soon see Reeves back in his most iconic role.
On Dec. 22, 2021, The Matrix 4 — the official title has not yet been announced — will hit theaters and HBO Max. Reeves returns as Neo, opposite original co-star Carrie-Anne Moss as Trinity. Right now, fans know just about nothing about the plot. But Lana Wachowski's involvement as director and co-writer definitely helps.