Keanu Reeves Fans Just Got Good News and Bad News Amid Hollywood's Scheduling Shuffle
Keanu Reeves has several sequels on the way, including 'Bill and Ted Face the Music' and 'The Matrix 4.' But fans received both good and bad news.
It's almost irrelevant how many hit movies he's made in his career. Keanu Reeves fans seem to be as interested in the man himself as his on-screen projects. Take, for instance, how much chatter emerged from photos of Reeves and his girlfriend.
So fans were thrilled when it seemed both The Matrix 4 and John Wick: Chapter 4, would release on the same day. Alas, "Keanu Day" has gradually fallen apart. And now it doesn't exist at all. But at least there is a bit of a silver lining for Reeves fans.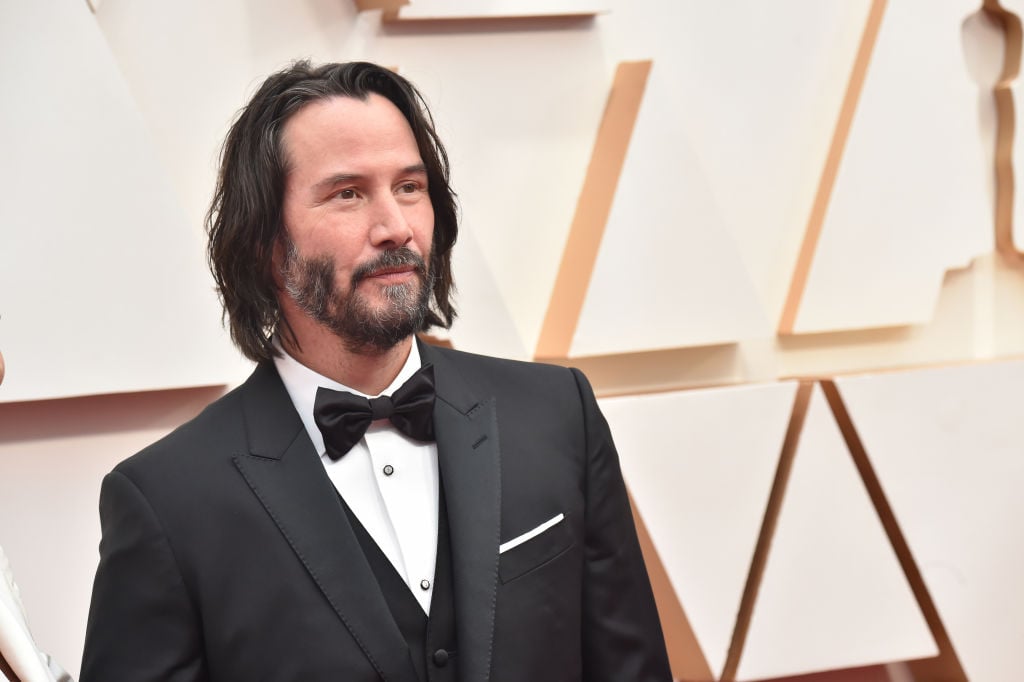 Keanu Reeves has been on a role since the mid-2010s
Reeves rose to fame in the late 1980s and early 1990s. But it was 1994's Speed that really kickstarted his leading-man status. That film — which co-starred Sandra Bullock and Dennis Hopper — catapulted the actor into the action movie realm, where he's often played since.
Just five years later, Reeves landed what is arguably still his most famous role in the Wachowskis' visionary sci-fi action-thriller The Matrix. In the years after, he popped up in hits like Something's Gotta Give, Constantine, and The Lake House. But audiences love Reeves best as an action star.
So, after a few years of disappointing movies, he kickstarted another franchise with 2014's John Wick. That movie's kinetic action style has made Reeves as famous as ever, with standout roles in Toy Story 4 and Netflix comedy Always Be My Maybe. Now he's revisiting his career highlights.
Fans got to see the first trailer for 'Bill and Ted Face the Music'
The first of Reeves' trio of upcoming sequels is Bill and Ted Face the Music. Once again, Reeves and Alex Winter star as the titular slackers, who must write a song that unites the world. The previous two movies hit theaters in 1989 and 1991, making this one of the most belated comedy sequels ever.
Nevertheless, hardcore fans of the franchise have been hotly anticipating its release. For years, rumors about the movie hung in the air, but the project took a long time to finally come together. Perhaps Reeves' newly rediscovered popularity even helped revive the Bill and Ted series.
Now the first trailer for Bill and Ted Face the Music has dropped. And the response from fans has been promising. So much so, in fact, that the movie's release date was pushed up one week from Aug. 21, 2020 to Aug. 14, 2020. But around the same time, another Reeves project was less lucky.
But Warner Bros. pushed 'The Matrix 4' back a full year
With the reopening of movie theaters still uncertain, Warner Bros. pushed back summer 2020 releases Tenet and Wonder Woman 1984. But this schedule shuffle caused a chain reaction that has now pushed The Matrix 4 back nearly a full year. The movie will now release on April 2, 2022.
Once upon a time, May 21, 2021 would have been a paradise for Reeves fans. The fourth chapters of both John Wick and The Matrix would have been in theaters at the same time. Alas, the dream of "Keanu Day" was not to be. Still, there could be a silver lining for Matrix fans.
Former Matrix stars Hugo Weaving and Joe Pantoliano previously said they'd be open for an appearance in the fourth movie. Now that The Matrix 4 production and release have been delayed, maybe there's time for director Lana Wachowski to plug them back into the Matrix series.