Keanu Reeves Has a Cousin with the Same Name
Some celebrities just seem endlessly fascinating. For instance, while Keanu Reeves isn't necessarily the most celebrated actor, his fan base is arguably as enamored as ever. From the strength of his ongoing John Wick franchise to his alleged immortality, the actor seems like he's one of a kind. But as it turns out, Reeves actually has a cousin with the exact same first name.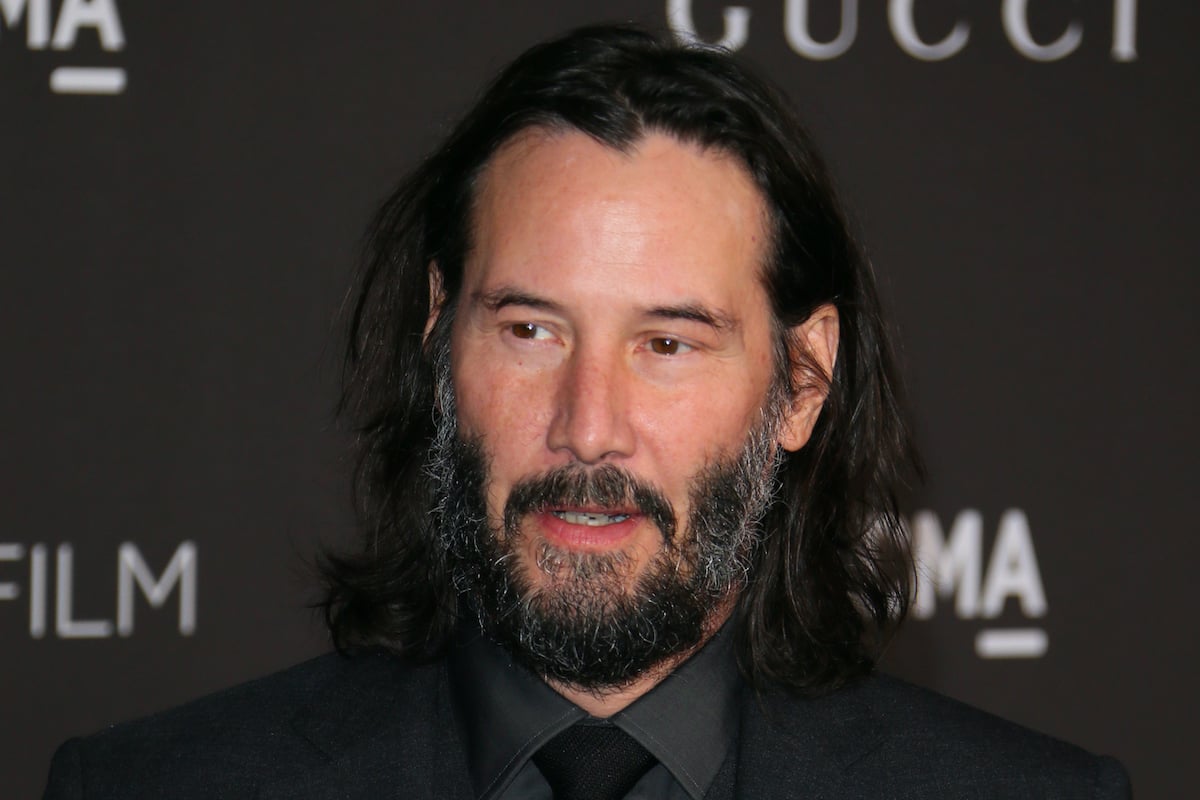 Keanu Reeves is one of the nicest guys in Hollywood
Aside from his big-screen work, Reeves' fans appreciate the actor's genuine, positive demeanor and youthful energy. The latter is perhaps a big part of why so many conspiracy theorists out there swear he's found the fountain of youth. But the actor also goes out of his way to give back to both his fans and co-workers. In fact, he's known to have something of a generous streak.
Perhaps best of al, Reeves seems about as down-to-earth as he possibly can. Thanks to The Matrix trilogy, the actor was once among the highest-paid stars in Hollywood. And yet, he seems completely in tune with the world around him. With a calm, cool attitude and a sense of life's simple pleasures, Reeves is the rare celebrity worthy of being called "the internet's boyfriend."
RELATED: Keanu Reeves Will Poke Fun at the 'Sad Keanu' Meme in an Upcoming Project
The actor shared the first time he met another Keanu
Much to the frustration of Reeves' passionate fan base, the actor prefers to keep his personal life private. But in a guest spot on Jimmy Kimmel Live! in 2014, he did share one fascinating tidbit about his family life. As unique as his name is, Reeves revealed that he met his cousin Keanu at a young age.
"I have a cousin. I'm Hawaiian. Everyone's got a cousin. And there's a cousin Keanu I met when I was a kid. … But I didn't meet that guy until I was about eight or nine. So I'd never heard that name for another human until that moment. And I was just like, 'Wow. Okay, Keanu.' I'd never met a Keanu before."
Ironically, Reeves almost changed his iconic name when he relocated to Hollywood from Toronto. Alternate options included Chuck Spadina and Templeton Page Taylor. Early on, Reeves' management might not have had much faith in his name. But it also helped the actor stand out among his peers.
RELATED: Keanu Reeves Once Turned Down This Classic War Movie Because It Was Too Violent for Him
Keanu Reeves isn't going away anytime soon
Even though Reeves has been a movie star since the mid-1980s, his career is arguably bigger than ever right now. In the late 2010s, the John Wick series put him back on top. And 2019's Toy Story 4 and Netflix comedy Always Be My Maybe solidified his resurgence. Then in 2020, Reeves reunited with co-star Alex Winter for Bill and Ted Face the Music.
And that time-travel comedy series isn't the only classic role Reeves will revisit. In 2021, he'll return as Neo in director Lana Wachowski's The Matrix 4. Then he's set to appear in at least two more John Wick sequels. The first of these — John Wick: Chapter 4 — is due out on May 27, 2022.