Keanu Reeves Has Looked the Same for Decades, But He Still Stressed Over Turning 40: 'I'm Going to Get the Whole Mid-Life Crisis Package'
Most actors might hesitate to return to the same role after nearly 30 years. But then again, few stars have aged as well as Keanu Reeves. The actor — known these days for the John Wick series — reprised his role for 2020's Bill and Ted Face the Music. And even though Reeves looks like he's barely aged, he admitted he went on quite the personal journey when he turned 40.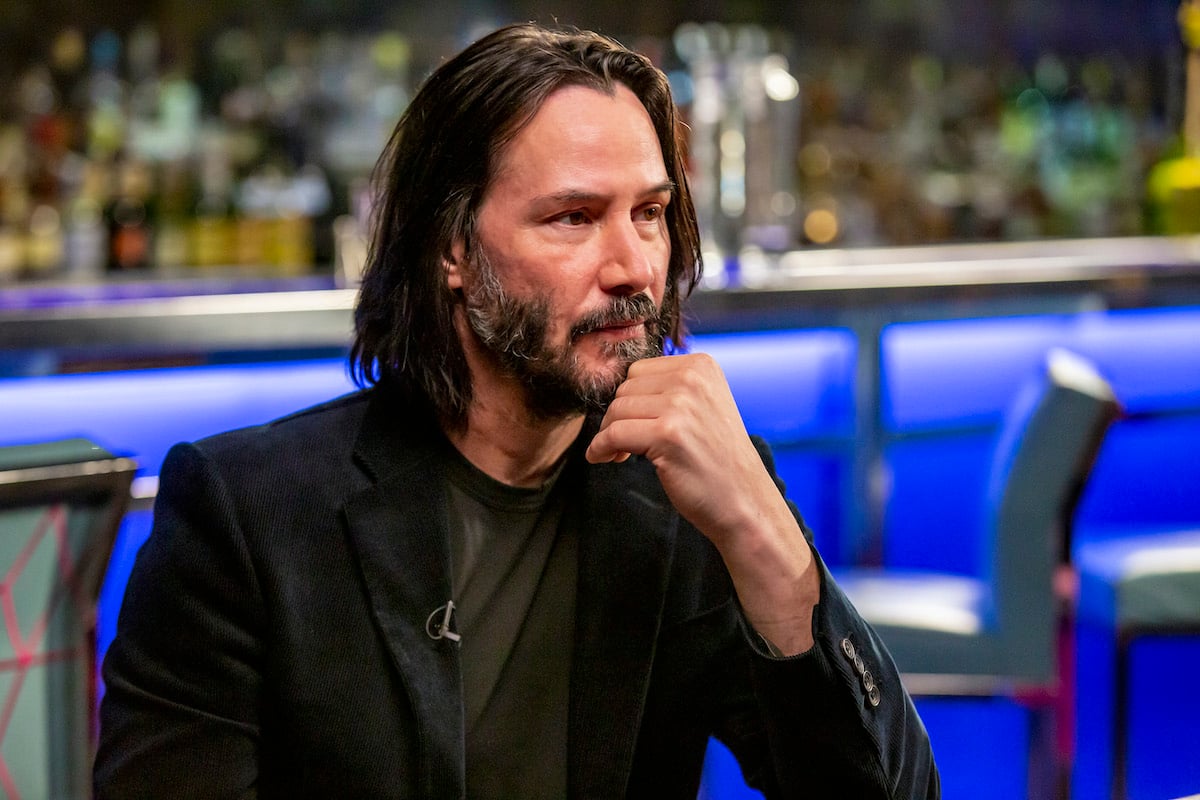 Some fans don't believe Keanu Reeves has aged in decades
Though it may seem hard to believe, Reeves is actually in his mid-50s. Sure, that might add up mathematically. After all, the actor first starred alongside Alex Winter in Bill and Ted's Excellent Adventure way back in 1989. But Reeves certainly has aged better than many of his peers. In fact, some of his fans don't believe The Matrix and Speed actor is mortal at all.
In recent years, Reeves has found a whole new level of fame. He's become dubbed "the internet's boyfriend" due to his positive energy and generous spirit. And no doubt his youthful good looks are a part of that title too. Some fans even argued he should reunite with former co-star and real-life friend Charlize Theron as an immortal warrior in a sequel to The Old Guard.
The actor admitted to 'feeling [his] age' on the verge of a milestone
Yet, contrary to popular belief, Reeves has fallen victim to the aging process just like everyone else. In the early 2000s, the actor even opened up about how he was dealing with the prospect of turning 40. And despite his calm, collected, and upbeat public image, Reeves had a bit of a hard time coming to grips with the upcoming milestone birthday, according to CBS News.
"Here comes 40. I'm feeling my age, and I've ordered the Ferrari," the actor said. "I'm going to get the whole mid-life crisis package." It's unclear to what lengths Reeves actually acted out his mid-life crisis. But it should also be reassuring to fans that he is a mortal human after all. If even Reeves had trouble letting go of his youth, then it's totally understandable for everyone.
In his late 50s, Keanu Reeves is doing better than ever
Whatever fears Reeves once had about getting older, he seems to have moved past them. Both personally and professionally, he's arguably doing better than ever. 2014's John Wick set the stage for a comeback of sorts. And the 2019 release of John Wick: Chapter 3 — Parabellum, Toy Story 4, and Netflix comedy Always Be My Maybe confirmed Reeves was back on top.
That fall, he too went public with his relationship to visual artist Alexandra Grant. And Reeves will follow up the success of Bill and Ted Face the Music by returning to his two other popular franchises. The actor has signed on for at least two more John Wick sequels. And in 2021, he'll reprise his role as the powerful Neo for Lana Wachowski's The Matrix 4.