Keanu Reeves Has Played So Many Characters with the Same First Name
Some names just never seem to go out of style. Even as time rolls on, people continue to turn back to the same classic first names. And the same can be said of the stories that each generation creates. Still, the fact that Keanu Reeves has played so many movie characters with variations of the same first name is wild. Here's the breakdown of all the times he's played "John."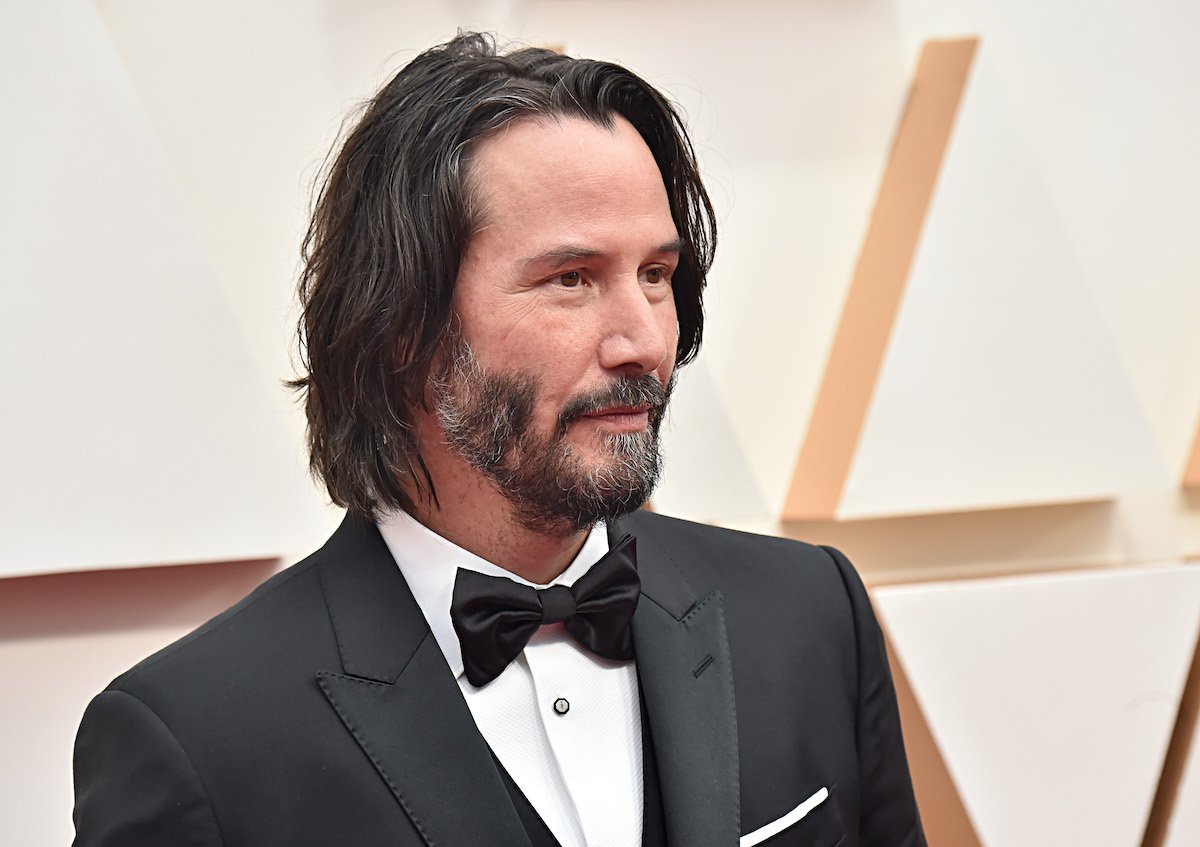 Keanu Reeves has worked within a wide range of genres, not just action
Reeves has found the most success in action movies. But he certainly hasn't limited himself to just high-octane roles in films like The Matrix series. After all, the actor's breakthrough role came as Ted "Theodore" Logan in 1989's Bill and Ted's Excellent Adventure. That time-travel comedy remains one of his most popular films, even leading to the third film in 2020.
Over the past 30+ years, Reeves has dabbled in just about every genre fans can think of. He's taken on drama in movies like River's Edge and Hardball. Reeves has led thrillers like The Devil's Advocate and Street Kings. And he's been a romantic lead in movies like A Walk in the Clouds and Sweet November. Yet, Reeves' tendency to play men named John knows no bounds.
The actor has continually played characters named John
Nowadays, Reeves is perhaps best known as the star of the John Wick series. And those movies — in which Reeves plays the titular assassin — have finally given him the iconic John role he's been seeking his whole career. In fact, it's the first and so far only time he's played a hero named John more than once. Let's look back at the actor's past history with the character name.
1991's Point Break features Reeves as FBI Agent Johnny Utah. And he took on both Jonathan Harker in Bram Stoker's Dracula and Don John in Much Ado About Nothing. Then Reeves claimed the title roles in 1995's Johnny Mnemonic and 2005's Constantine, another John. Finally, he's credited as John in Generation Um…, which released just two years before John Wick. 
Since "Jack" is a derivation of "John," two more Reeves movies technically deserve mention too. In one of his first roles, the actor played Jack Fenton aka Jack-Be-Nimble in the 1986 TV movie Babes in Toyland. Then in 1994, he played LAPD Officer Jack Traven in that year's mega-hit Speed. The film made Reeves a leading man, though he still passed on the 1997 sequel.
Keanu Reeves is about to add at least 2 more 'John' roles to this list
Now that Reeves has found John Wick, one might think he would retire from playing other characters named John. However, that doesn't seem to be the case. In fact, in addition to at least two more John Wick sequels, the actor has another two John roles in the pipeline.
In the forthcoming video game Cyberpunk 2077, Reeves' character — which shares his likeness — is named Johnny Silverhand. And Deadline reports the actor will star in and produce an upcoming TV action drama series titled Rain. The character's full name? John Rain, of course.