Keanu Reeves' 'John Wick' Was Such a Hit, It Revived Another of His Movie Series
Since relocating to Hollywood in the mid-1980s, Keanu Reeves has truly created a legacy on the big screen. The actor's early roles — such as River's Edge and The Night Before — leaned on his range and unique screen presence. But it didn't take long for Reeves to find a film franchise of his own. In fact, his John Wick movies recently revived another popular series.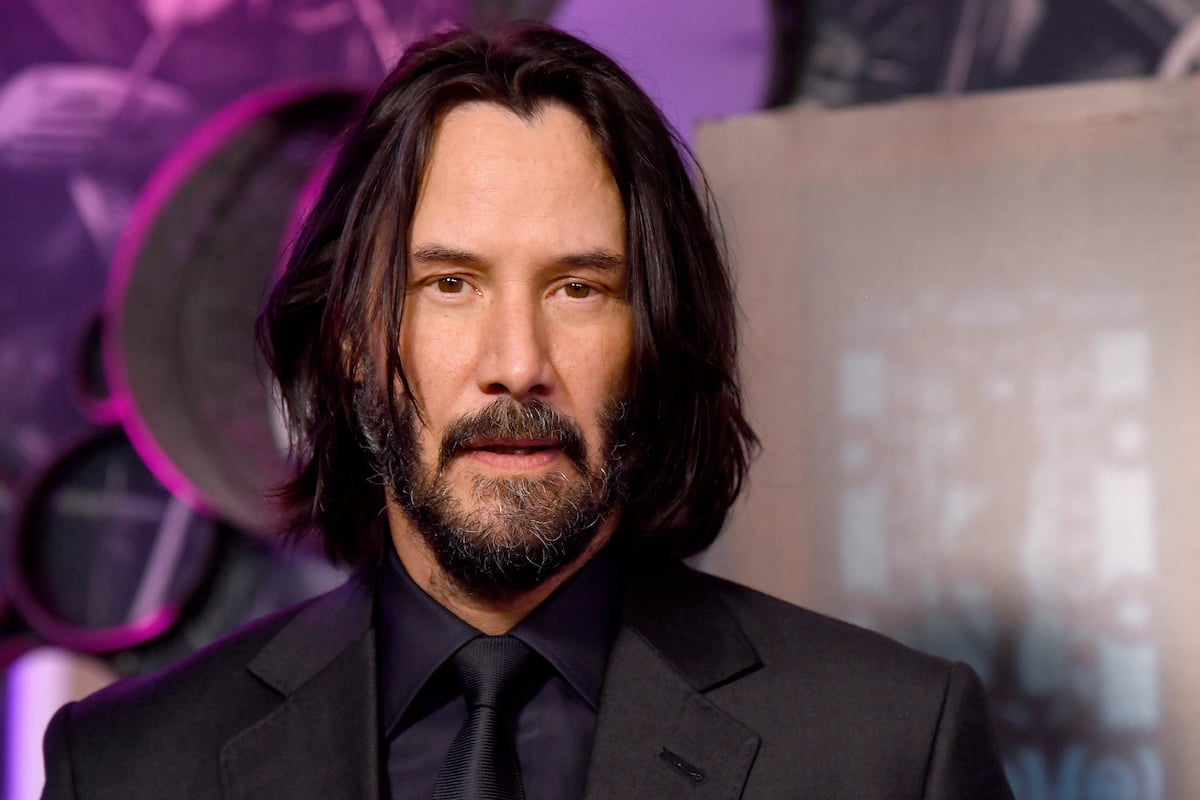 What are the most popular Keanu Reeves movies?
As he demonstrated early on, Reeves has tackled just about every genre. However, he occasionally has landed in a bit of a miscasting situation. Most notably, his English accent in Bram Stoker's Dracula is the perfect example. But nevertheless, Reeves has found great success as both a comedic actor and as an action and sci-fi hero.
In the 1990s, Reeves led action megahits like Point Break, Speed, and The Matrix. But in 2019, Reeves landed his biggest box office hit with a supporting voice role in Toy Story 4. That same year, he also reminded fans he could be funny in Netflix comedy Always Be My Maybe. And Reeves starred in John Wick: Chapter 3 — Parabellum.
RELATED: Keanu Reeves Named This Movie as the 'Most Fun' to Make
'John Wick' directly influenced another franchise
Perhaps fittingly, Reeves' continuing reign as an action hero in the John Wick movies helped resuscitate his comedy roots. According to Mental Floss, it was the success of John Wick that pushed development on Bill and Ted Face the Music along.
Reeves and co-star Alex Winter began discussing the prospect of a third Bill and Ted movie in the early 2010s. But it was trapped in development hell for years. When 2014's John Wick put Reeves back on top, so too did it revive studio interest in Bill and Ted 3. 1989's Bill and Ted's Excellent Adventure served as Reeves' big breakthrough role.
Interestingly, this isn't the first instance in which one of Reeves' franchise roles led to another. After all, he previously worked with John Wick director Chad Stahelski on The Matrix trilogy. Stahelski served as one of the actor's stunt doubles on those movies as well as several others.
RELATED: Keanu Reeves' Former Co-Stars Have Said He's 'Perfected' Being an Introvert: 'I Don't Think He Hangs Out With Other Humans'
Will Keanu Reeves be in 'John Wick 4'?
Although Bill and Ted Face the Music was a hit, there are currently no talks about a fourth film. However, Reeves is moving forward with more sequels to his other two big franchises. He'll return as Neo in 2021's The Matrix 4 for director Lana Wachowski. The film will mark the first entry in the franchise since 2003's The Matrix Revolutions.
But Reeves' biggest focus appears to be building out the John Wick series. The actor is already signed on to at least two more sequels, which will reportedly film back to back. John Wick: Chapter 4 is set for release on May 27, 2022. Now given the interconnected nature of Reeves' franchise films, could his latest efforts breathe new life into a Constantine sequel? Perhaps.