Keanu Reeves' Latest Action Hero Started with a Single Grisly Image
Prior to his Hollywood breakout, Keanu Reeves appeared in theater productions, TV movies, and even a Canadian kid's show. But these days, the actor is best known as an action hero. With a long string of imposing characters on his resume, Reeves' next big action project started in the most surprising way: with just a single bloody image in mind.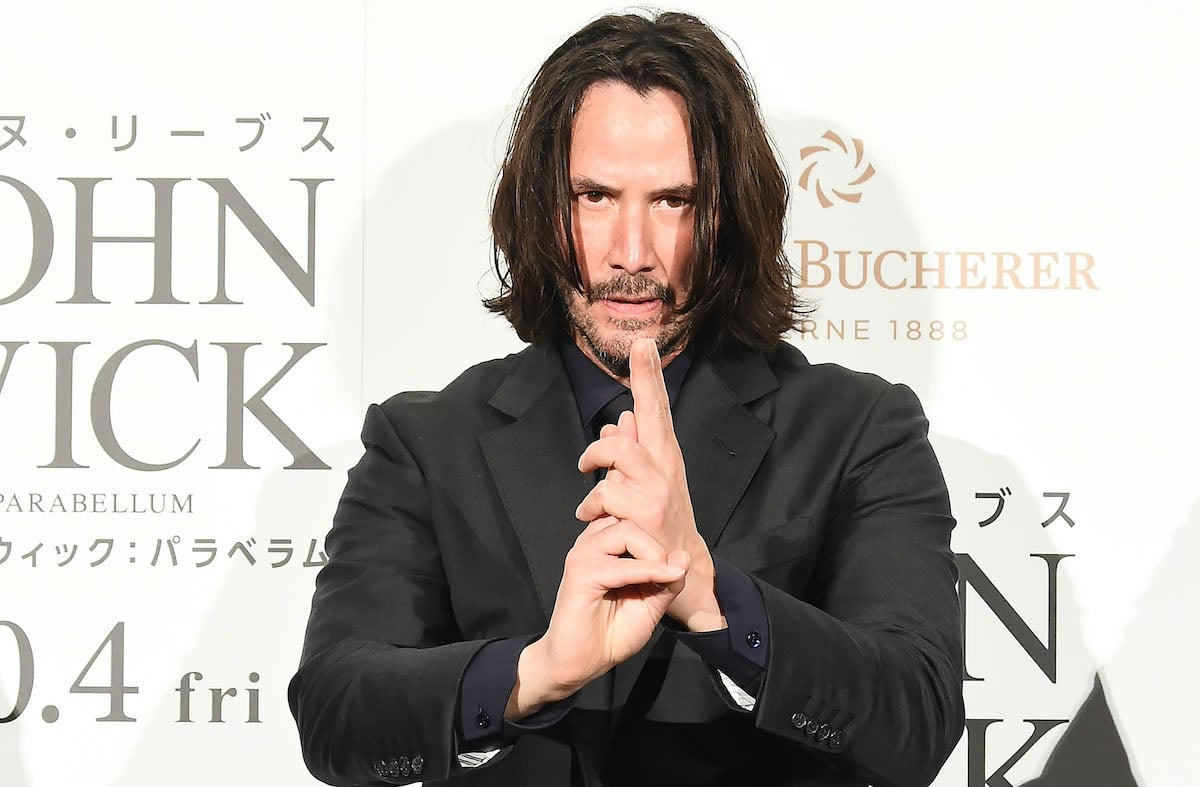 Keanu Reeves' movies feature some iconic action heroes
Early on, Reeves mostly tried his hand at dramas (River's Edge, Permanent Record) and comedies (The Night Before, Parenthood). It wasn't until 1991's Point Break that he made his action movie debut. Subsequent hits such as Speed, The Matrix trilogy, and the John Wick series cemented Reeves' status as one of Hollywood's most iconic action heroes.
Reeves' action movies are his biggest hits. But he's actually tackled a wide variety of genres since his film debut in 1986 sports drama Youngblood. The actor has tackled comedy (the Bill and Ted series), period romance (A Walk in the Clouds), and even Shakespeare (Much Ado About Nothing). Still, fans can't get enough of his popular action franchises.
The actor co-created a new comic book hero designed after him
2014's John Wick revitalized Reeves' career with one of his most famous roles. And now the actor has co-created and co-written his first comic book, titled Brzrkr. The story centers on an immortal warrior who works with the government in the hopes of learning about his own existence. And as Reeves told Entertainment Weekly, the character's creation started with a single violent image.
"The idea came from me in the sense of wanting to have a character that could punch through someone's chest and come out of their back. Or a fight sequence where they could rip someone's arm off, or cleave someone in half. It came to me in this milieu of a berserker battle scene, and that was probably around 2017.

I was originally thinking of it as a movie character, but then I went to a meeting with the folks at Boom Studios. I grew up reading comics and loving comics, and they were also looking to develop live-action stuff. So they asked me if I had anything going on. I told them this story, and then they said, 'oh okay, well, did you ever think of it being a comic book?'"
Ironically, Reeves once turned down a lead role in Oliver Stone's Platoon because it was too violent. And now he's pitching entire projects based on the level of extreme violence involved in the story. Still, Brzrkr feels like the kind of story which would be right at home in Reeves' filmography. Already, his latest project is attracting attention.
'BRZRKR' #1 is now in stores; could it lead to a movie adaptation?
Considering Reeves' background in action and the lead character's resemblance to him, Brzrkr fans might wonder whether a movie version of the story is in the works. As the actor admitted to EW, the creative team behind the comic book series hope to take into other media.
"I told [artist Ron Garney], 'Well, I do want to play the part,'" Reeves said. "But I hope it comes across that it's not just me. It's a character. But yes, I am connected to that shape, and I do relate to it. I'm figuring stuff out in life as well. I have my own issues, and that's part of how we all draw from our own life experience."
If Brzrkr #1 is any indication, a movie could happen at some point. With more than 600,000 orders, it's the biggest single issue sales for an original comic in years. The series will run for 12 issues. Time will tell if it develops enough of a following to warrant a Reeves-led movie version.