Keanu Reeves Once Admitted Just How Little He Cares About Money
Keanu Reeves fans seem to love the actor as much as his movies. And given his reputation for being such a genuine, kind-hearted, and gracious person in real life, they have little reason to feel otherwise. Even for being such a global superstar, Reeves has often been very upfront and honest about his feelings about money. In fact, at one point, he made it wildly clear just how little financial gain motivates him in Hollywood.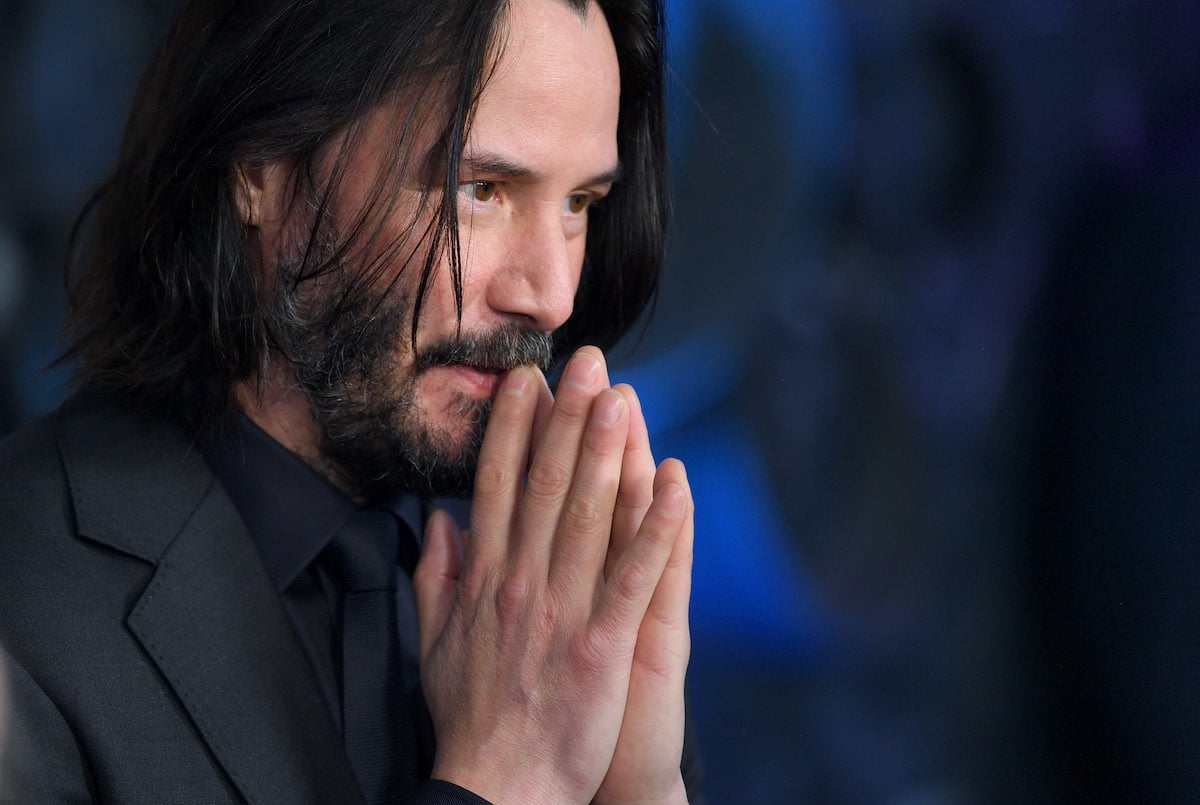 Keanu Reeves' movies have made the actor 1 of Hollywood's most beloved stars
Reeves made his big-screen debut in 1986's Youngblood. Just a few years later, he landed his breakthrough role in 1989's time-travel comedy Bill and Ted's Excellent Adventure. Since then, Reeves' fame has risen and fallen a few times over. Between Speed and The Matrix, for instance, he struggled to land a mainstream hit. Likewise, the late 2000s/early 2010s saw his demand in the industry slip before John Wick brought him back.
But even during the years when his popularity waned, Reeves opted not to take the quick, easy route to success. Famously, the actor turned down a hefty paycheck to return for 1997's Speed 2: Cruise Control. The reason? Reeves simply didn't like the script. And following his instinct rather than dollar signs turned out to be a wise move. The sequel to his 1994 hit became a box office disaster and the butt of countless jokes.
RELATED: Keanu Reeves Once Revealed What Makes Him Happy, and It's the Purest Answer Ever
Despite his net worth, the actor's career has never been driven by money
According to Celebrity Net Worth, Reeves is worth $360 million. That total is even more impressive when fans take into consideration how little the actor appears to care about stockpiling a small fortune. In a 2006 interview with Hollywood.com, Reeves made it crystal clear what he values instead of money.
"Money doesn't mean anything to me. I've made a lot of money, but I want to enjoy life and not stress myself building my bank account. I give lots away and live simply, mostly out of a suitcase in hotels. We all know that good health is much more important."
To that end, the actor often sacrifices his own financial gain to make the best movie possible. Immediately following The Matrix, for instance, he cut his salary so that The Replacements could afford Gene Hackman to co-star. Letting curiosity and personal interest drive his career decisions has overall worked well for Reeves.
RELATED: Keanu Reeves Earned Way Less than Expected for 'John Wick'
Keanu Reeves is about to return to the role that landed him that most excellent paycheck
It's also why fans can trust there's more to Reeves' next movie than simply an easy paycheck. Instead, the actor credits his return as Neo in The Matrix 4 to a "beautiful script and a wonderful story that resonated with [him]." Lana Wachowski returns to direct without sister Lilly this time around.
Reeves isn't the only original star involved, as Carrie-Anne Moss is back as Trinity. Given their characters' fates, there's no telling how the two actors return. Plot-wise, fans know essentially nothing about The Matrix 4. But with the ambitious work the Wachowskis have done in the past, perhaps that mystery is for the best.
The Matrix 4 will be released simultaneously on HBO Max and in theaters on Dec. 22, 2021.