Keanu Reeves' Most Expensive Movie Was an Epic Flop, But Why Did '47 Ronin' Bomb?
Since the late 1980s, Keanu Reeves has been a near-constant presence on the big screen. The actor has headlined some of the biggest movies of the 1990s and 2000s. But years after the success of Point Break, Speed, and The Matrix, Reeves found himself faced with an epic failure. 47 Ronin, his most expensive movie, failed to connect with audiences. But what went wrong?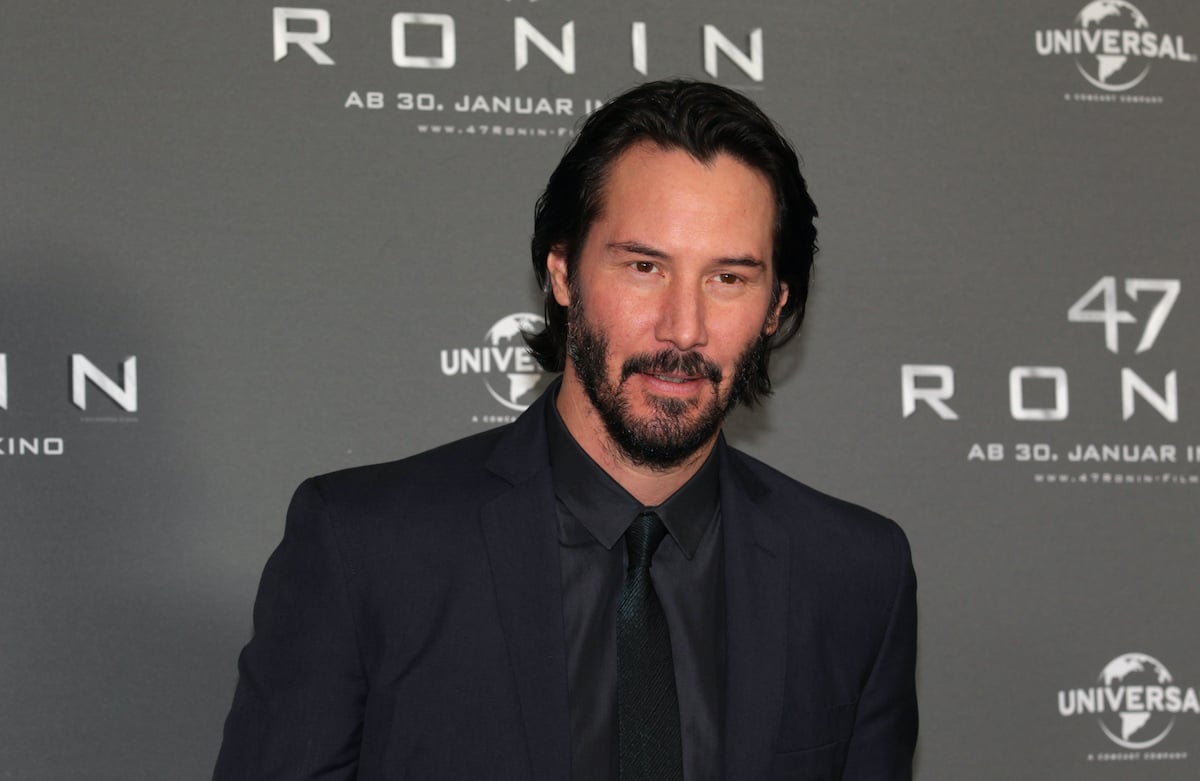 Keanu Reeves landed his biggest paycheck on 'The Matrix' sequels
After The Matrix changed the face of cinema forever, Reeves found himself in a rare position. Although he'd been in hits before, this was something different. And the actor was able to negotiate an epic payday for the sequels. And in the end, Reeves pocketed roughly $250 million for The Matrix trilogy, according to The Hollywood Reporter.
Part of Reeves' earnings include a back-end deal giving the actor a percentage of the movies' grosses. But with Warner Bros. banking so hard on The Matrix sequels in 2003, the studio could certainly afford it. In fact, the reported production budget for each movie was around $150 million. But a decade later, Reeves starred in an even more expensive project.
RELATED: Keanu Reeves Struggled to Make a Hit Action Movie Between 'Speed' and 'The Matrix'
But a decade later, his most expensive movie, '47 Ronin,' fell flat
In 2013, Reeves starred in 47 Ronin, an action fantasy focused on a group of masterless samurai warriors. Although the movie is based on a real-life group ronin, the actor plays the fictional Kai, who is taken into their midst. Rather than a historical adaptation, director Carl Rinsch's 47 Ronin is only loosely based on the story, opting for style and spectacle instead.
But when the movie hit theaters, audiences weren't so keen on 47 Ronin. In fact, the movie — which reportedly cost $175 million — earned a paltry $38 million domestically, according to Box Office Mojo. Internationally, it performed a bit better with $113 million. But even a worldwide total of $152 million was far too little for 47 Ronin to become a box office hit.
Nonetheless, a sequel of sorts is in the works without Reeves' involvement. As for the actor himself, he would bounce back in a big way with John Wick just a year later. So although 47 Ronin didn't make very much in theaters, Reeves managed to find his way back to the A-list and into moviegoers' hearts. And he hasn't left since, appearing in two John Wick sequels so far.
RELATED: This Wild Keanu Reeves Story Proves How Dedicated He Was to Ensuring 'John Wick' Would Be a Hit
Why did Keanu Reeves' '47 Ronin' fail to connect with audiences?
Of course, none of the above explains why 47 Ronin didn't connect with audiences. Perhaps audiences were confused by the film's blend of historical events and fantastical elements. Maybe the marketing counted on at least a passing familiarity with the real-life story. Or perhaps the issue was with Reeves himself.
As much as his fans love him, Reeves has a poor history with period pieces. His performance in 1992's Bram Stoker's Dracula essentially proved as much. And in 2013, his career wasn't in a great place. His last huge wanna-be blockbuster was the 2008 remake of The Day the Earth Stood Still. Much like 47 Ronin, that movie was a critical and commercial under-performer.