Keanu Reeves Once Admitted He 'Had Some Wonderful Experiences with Drugs'
For many Hollywood stars, their experiences with drugs nearly destroyed their lives. Yet, Keanu Reeves — at least at one point — offered a very different perspective on drugs. In fact, the actor revealed he had a positive time. Here's what he had to say about his time experimenting with drugs.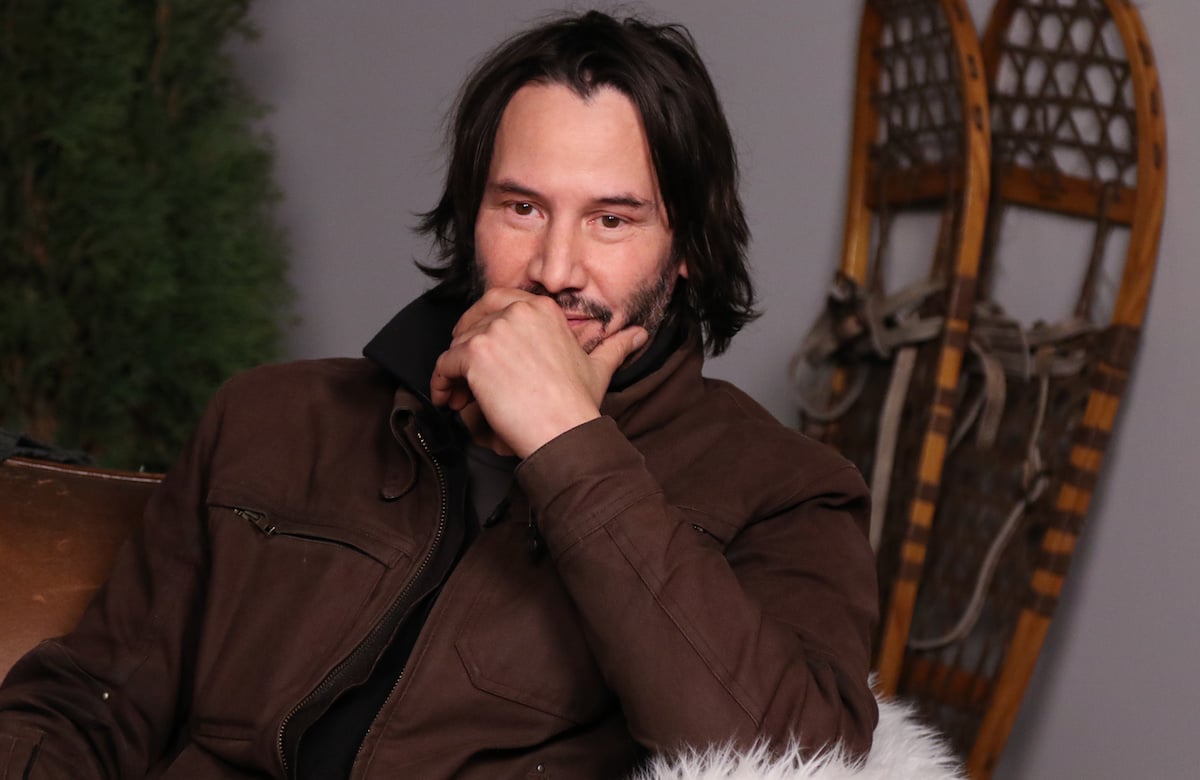 Keanu Reeves experimented with drugs early in his career
Early in his career, Reeves often played goofballs and slackers. Even when these characters — like Ted "Theodore" Logan in Bill and Ted's Excellent Adventure — weren't explicitly drug users, some fans assumed they were. As it turns out, Reeves did experiment with drugs early in his career.
In fact, as the actor revealed in a 2001 interview with Vanity Fair (via The Guardian), his reputation for using drugs nearly derailed his career. Studios saw it as a risky proposition to bring Reeves onboard, leaving the actor with no choice but to take on other opportunities to continue working.
"To dispel that [reputation], I did some things that I wouldn't normally have done," Reeves told Vanity Fair. "Like a Japanese commercial to pay the rent or a video with Paula Abdul." Reeves appeared in the music video for Abdul's 1991 hit "Rush Rush." In it, he and Abdul recreate moments from the 1955 movie Rebel Without a Cause, with Reeves in the James Dean role.
RELATED: Keanu Reeves Almost Starred in the Wachowskis' Disappointing Follow-Up to 'The Matrix' Trilogy
In his 30s, he admitted he looked back on these times favorably
Reeves, however, wasn't ashamed of the times he spent taking drugs. In fact, during that Vanity Fair interview, he reflected fondly on the "experiences" he enjoyed while under the influence.
"[I've] had some wonderful experiences with drugs," the actor said in 2001. "I mean, really wonderful. … In teaching. Personal epiphanies. About life. About a different perspective."
By the sounds of it, Reeves' time doing drugs helped inform his spirituality. Later in life, the actor has become known for his calm, surprisingly philosophical attitude toward the world around him, including death. This mindset likely contributes significantly to why so many fans are fascinated by Reeves.
RELATED: Keanu Reeves Reportedly Dated This Actor Just Before She Got Engaged to Brad Pitt
Keanu Reeves' career is arguably better than ever now
Although it's unclear whether Reeves still experiments with drugs, his career has certainly persisted beyond his initial concerns. The actor has headlined several huge movies over the years. In the 1990s, he became an action movie icon with films such as Point Break, Speed, and The Matrix. And 2014's John Wick led to a tremendous career boost as well.
Now Reeves is juggling multiple franchises. In addition to playing Ted once more for Bill and Ted Face the Music, he'll star in the fourth installments of both The Matrix and John Wick series. Plus, he joined the cast of the Toy Story franchise as the voice of Duke Caboom in 2019's Toy Story 4. The future, it seems, is as bright as ever.