Keanu Reeves Once Declared Johnny Depp Was 'Better Looking' Than Him
A big part of why so many fans are so loyal to Keanu Reeves is how open-hearted the actor often seems. Although the actor largely keeps his private life under wraps, he retains an air of authenticity. In this way, Reeves doesn't let his fame affect his character too much. For instance, a young Reeves once openly admitted another then-rising star Johnny Depp was better looking.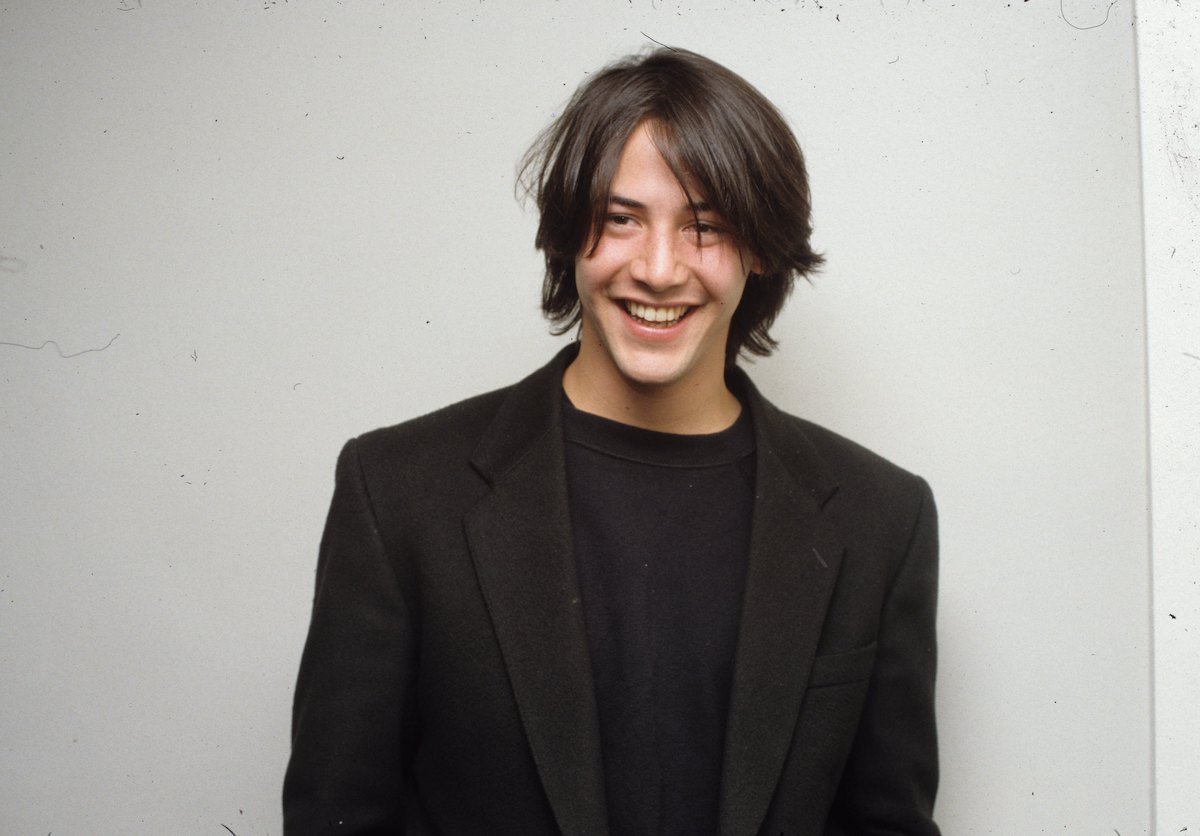 Keanu Reeves doesn't age, according to some particularly passionate fans
For his part, Reeves has aged extremely well. The actor is 56 years old but has kept his youthful appearance and enthusiasm. In fact, some of Reeves' fans have even begun to speculate that he might even be immortal. After all, he does resemble many historical figures who have lived through the ages, as KeanuIsImmortal.com points out.
More than likely, Reeves' seemingly ageless appearance has more to do with lifestyle choices and good genetics than anything else. But it's fun to imagine there's a supernatural reason for his looks. Perhaps — as some fans hoped — he will reunite with real-life friend and former co-star Charlize Theron in The Old Guard sequel. The film centers on immortal warriors.
The actor once proclaimed Johnny Depp had superior good looks
Even in the early days of his career, Reeves didn't demonstrate much arrogance. He's always been much more self-aware than many of his colleagues. Even on the verge of his greatest commercial success, the actor called himself "dumb" in an interview. But Reeves once compared himself not-so-favorably to Depp.
"Johnny Depp had another world happen to him – he got locked into that television series [21 Jump Street], and television is seen by more people than I'll ever dream of. And Johnny Depp's better looking than me," Reeves told U.K. music magazine Smash Hits in 1991 (via WhoaIsNotMe.com).
Reeves and Depp are nearly the same age and rose to stardom around the same time. However, Depp achieved leading-man status first, with both Cry-Baby and Edward Scissorhands in 1990. The following year turned out to be a big one for Reeves. In 1991, he starred in three hits: Point Break, Bill and Ted's Bogus Journey, and My Own Private Idaho.
Ironically, Keanu Reeves' career is booming while Johnny Depp's falters
In the early 1990s, Depp and Reeves might have been contemporaries. But the two stars' careers have gone down very different paths. Depp finally achieved A-list status in the early 2000s after many years of being an underrated talent. Meanwhile, Reeves' career has ebbed and flowed a few time over the years. But in 2021, they couldn't be in more different places.
On the one hand, Depp has become a controversial figure marred by box office flops and real-life legal battles. He recently left the third Fantastic Beasts movie, and the Pirates of the Caribbean series is set to move on without him. In the meantime, Reeves is set to make fourth and fifth installments of his popular John Wick series and will soon return for The Matrix 4.