Keanu Reeves Once Fought Off a Wild $3 Million Paternity Lawsuit
When you're famous, part of the downside is facing legal action. Whether valid or not, stars who earn hefty paychecks often become targets for litigation. And even actors such as Keanu Reeves — whose reputation appears flawless — have encountered lawsuits over the years. In fact, the John Wick star fended off a $3 million paternity lawsuit several years ago.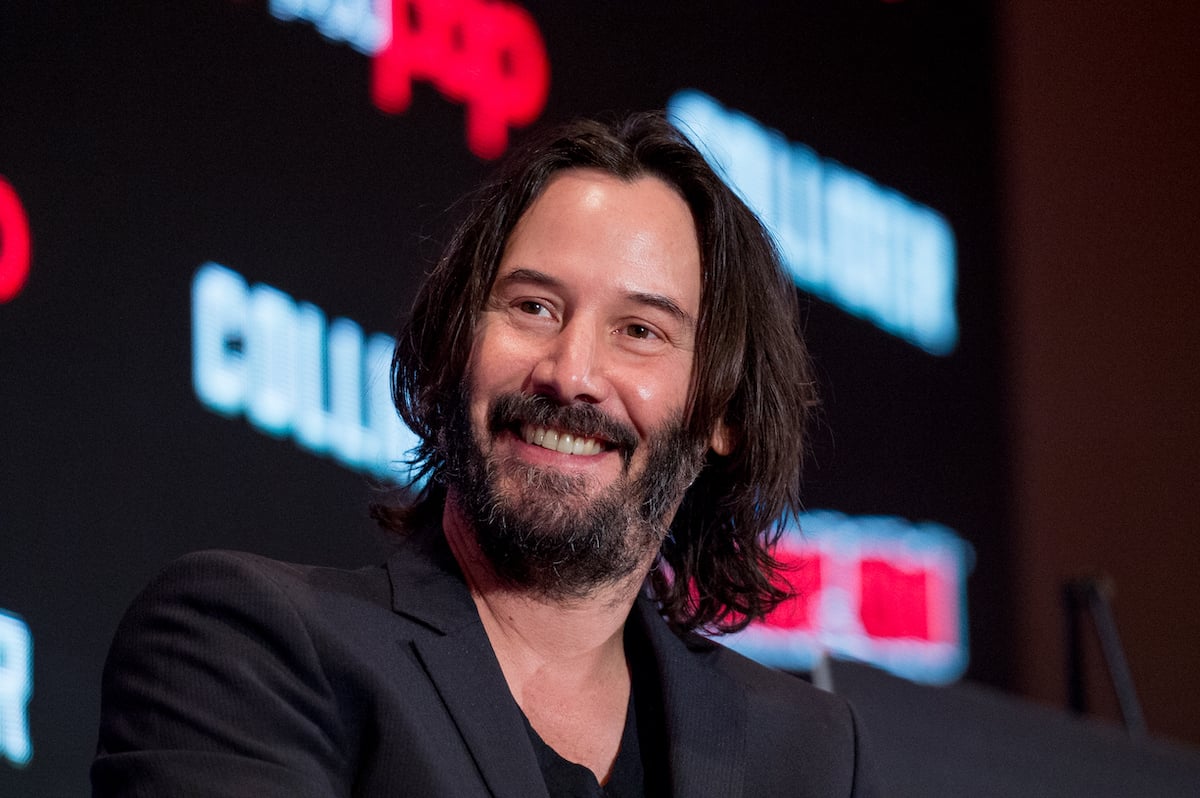 Keanu Reeves has a reputation for being the 'internet's boyfriend'
In recent years, Reeves' career has been hotter than ever. The success of the John Wick series — coupled with 2019 hits such as Toy Story 4 and Netflix comedy Always Be My Maybe — has kept the actor in the public consciousness. But even before all that, he had become known as a very down-to-earth, authentic person, especially by Hollywood's standards.
More recently, Reeves earned the title of the "internet's boyfriend." His The Matrix Reloaded co-star Jada Pinkett Smith even tried to explain fans' obsession with Reeves. She credits the actor's popularity to his combination of coolness and sweetness. And given everything fans have heard, that sounds about right. And it makes these allegations even more surprising.
RELATED: Keanu Reeves Once Admitted He 'Had Some Wonderful Experiences with Drugs'
But back in 2010, the actor contended with a paternity lawsuit
According to the Toronto Star, an Ontario woman named Karen Sala alleged Reeves had fathered her four children, then each in their twenties. Sala sought $3 million a month in spousal support and $150,000 a month in retroactive child support. Though she claimed a sexual relationship with Reeves took place amidst her marriage, he denied ever meeting her.
Naturally, the court ordered a DNA test, which reportedly revealed Reeves was not the father. Still, Sala persisted, alleging perhaps someone tampered with the test results. She even suggested Reeves used hypnosis to both alter the DNA test and throughout the course of their relationship. According to Sala, she only knew Reeves by other names since her childhood.
The 2010 case was dismissed, with the Ontario judge dubbing it "a waste of limited judicial resources." Sala failed to provide sufficient evidence for her allegations. And she even refused to have her ex-husband's DNA tested or provide her children's birth certificates. So Reeves was able to avoid settling the case, keeping his personal life and career on track in the process.
RELATED: Keanu Reeves Might Not Visibly Age, But He Has Still Struggled with Getting Older: 'I Had the Classic 40 Meltdown'
Keanu Reeves faced fears of a lawsuit a decade earlier
While the paternity case presented a far different dilemma, it wasn't the first time Reeves found himself in a precarious situation with the law. In fact, a decade before Sala's lawsuit, he went ahead and made a movie out of legal obligation. Following the success of The Matrix, Reeves felt tricked into starring as a serial killer in the 2000 thriller The Watcher.
"I never found the script interesting, but a friend of mine forged my signature on the agreement," Reeves said in 2001. "I couldn't prove he did, and I didn't want to get sued. So I had no other choice but to do the film." The movie was a box office flop, with many critics and fans claiming Reeves felt out of place. As it turns out, there was some truth to that interpretation.